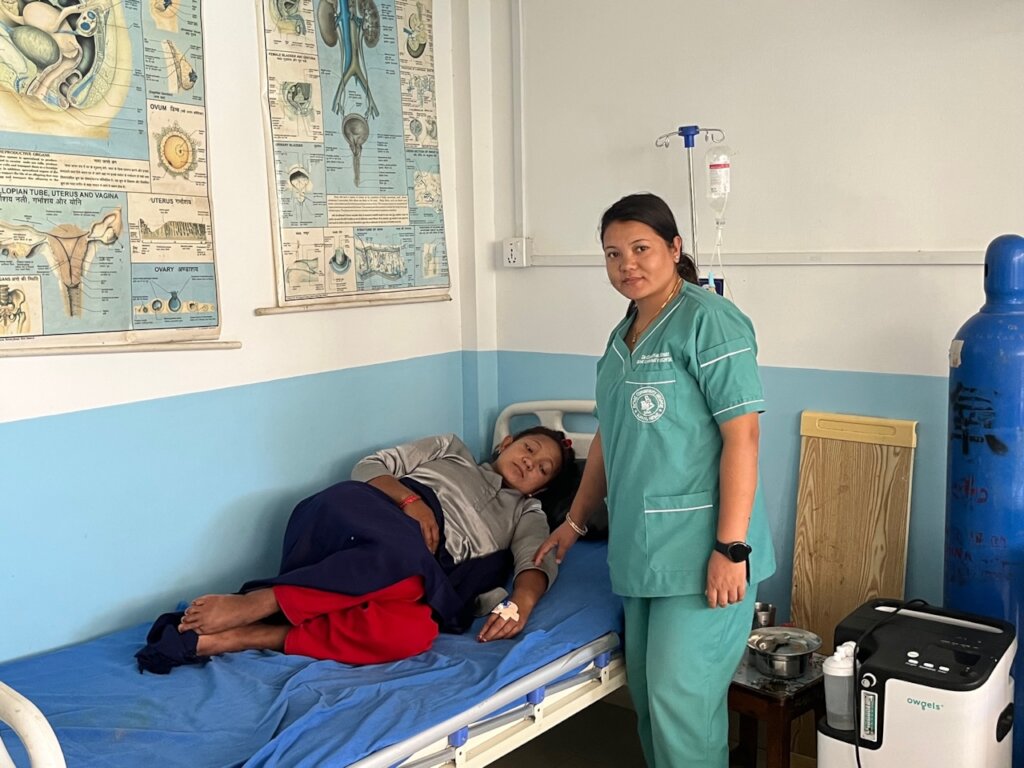 Working for a small hospital in a remote region of Nepal takes a special kind of person. It requires someone who can thrive without the diversions of the City; someone who feels at ease with the rhythms of nature and who enjoys being part of a small group of professionals who are committed to serving the people in this remote community. Most of the people who work at our hospital fit this description. They are bonded in their shared purpose. Some of them do leave for a while to obtain more advanced professional training, but more often than not they are drawn back to serving where they feel needed.
One such example is Alina's story:
In early 2008 the DCWC sent a volunteer to teach English at a school in Mandan Kudari, a small village in the same larger municipality as the Rajbash Hospital. The volunteer stayed at the house of Alina's father, a teacher at the school. Alina dreamt of becoming a nurse but her fathers' salary was not enough to allow his daughter to study nursing. Having befriended Alina, the DCWC volunteer decided to help finance a nursing course for Alina. Upon completion of her nursing course, Alina joined the DCWC hospital as a nurse from 2012 to 2017. During that time she saved funds to again study for her Bachelor in Nursing degree. After 4 years of study and upon completion of her BN degree, she rejoined the DCWC hospital as Head of the Nursing Department in 2022.
Alina now lives in the staff quarters. She also completed her SBA (Skilled Birth Attendant) training and now oversees the hospitals' neonatal services as well. Alina told us: 'Talking about my marital status, I am married and my husband is abroad for foreign employment. I currently do not have any children but one is coming in the near future.'
We are delighted that Alina, with her years of dedicated study and experience, continues to be part of the Rajbash hospital team.
In closing today's report we have an update to our December appeal. A generous donor offered to match donations for a much needed Dental Camp. Our appeal was a great success and, as you can see in the photo below, the date for a Dental Camp is now set for late January.
We hope this report brings you closer to appreciating the culture of dedication and service at this hospital that you have been supporting so generously. As always, we are grateful for your ongoing support and encouragement.