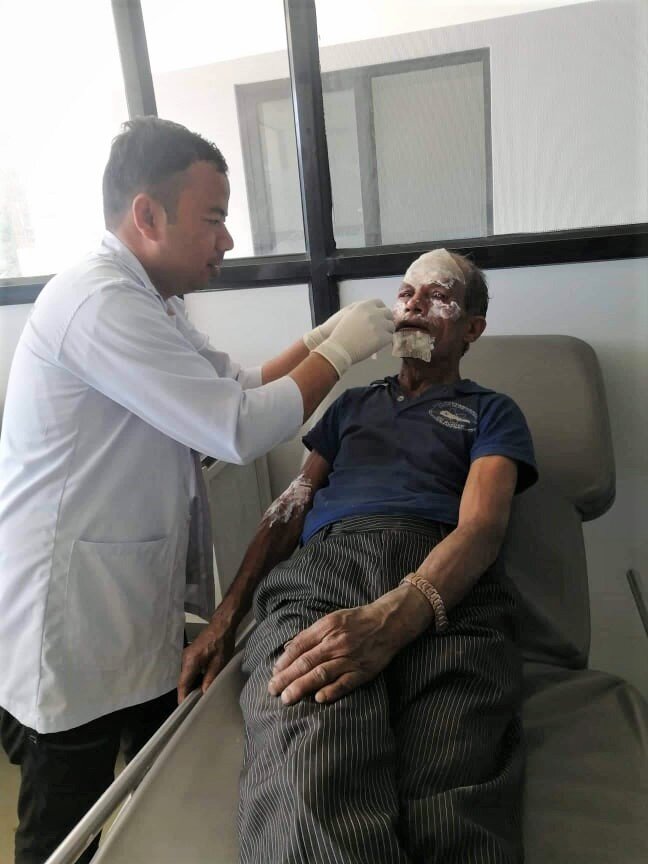 There are many direct and indirect benefits of our hospital in this small Rajbash community. One obvious direct benefit is: ongoing quality healthcare for all subsistence farming families in the area. One of the indirect benefits is: providing employment for a number of local individuals in direct services to the hospital as well as in ancillary areas like gardening and security. Let us introduce you to some of them:
Lal has been with the hospital since it opened in 2010. He is 32 years old, lives in Rajbash and has 2 brothers and 3 sisters. He is a certified CMA (Certified Medical Assistant) which means he can do a little bit of everything, i.e.: X-ray procedures when the regular technician is not available; tending to everyday wound care; running the pharmacy; dental extractions & fillings; assistant hospital manager; tending to outpatient services. Lal recently also was certified for vaccine administration. Most of the doctors at Rajbash hospital only stay for two or three years before they move on to further professional training. Lal, with his uninterrupted service to the hospital since its beginning in 2010 therefore is truly a 'centerpiece' of the Rajbash hospital community.
And then there are Sabina and Punam, 22 and 21 years old, our Auxiliary Nurse Midwives (ANMs) who live about a 20 minute walk from the hospital. They both attended the local Shree Khanda Devi secondary school, founded in 2008 by DCWC in conjunction with our Czech partners. Upon completion of their schooling DCWC sponsored both women for an 18 months ANM training and they subsequently obtained their Skilled Birthing Attendant (SBA) certificates as well. Both of them were hired for full time positions in the hospital 3 years ago. Both have an important role in the smooth functioning of our maternity department. It includes the tracking of patients for regular pre- and post natal visits at the hospital as well as in outlying villages, birthing attendance, village outreach to educate people about the benefits of a hospital birth. If necessary and within the limits of their certification both can also assist the doctor with outpatient treatment.
The last to be introduced today is Tek, our ambulance driver. Tek is on call at all hours of the day and night to bring patients to one of the larger hospitals in Kathmandu or to simply bring them from an outlying village down to Rajbash. When he is not catching up on his sleep and has some extra time Tek takes loving care of the maintenance of our most precious vehicle, the ambulance. He too lives close to Rajbash with his family, a wife and two sons, aged 11 and 17.
By being a part of our Rajbash Hospital family, all four of the employees you have met today are having a stake in the success of our hospital for the sake of their families and that of their community. They help to spread an avenue of trust and reliablility for the hospital to the entire community.
As always , we are most grateful to you who provide ongoing support for the Hospital and all that it nurtures as part of the community.
Karin and Patrick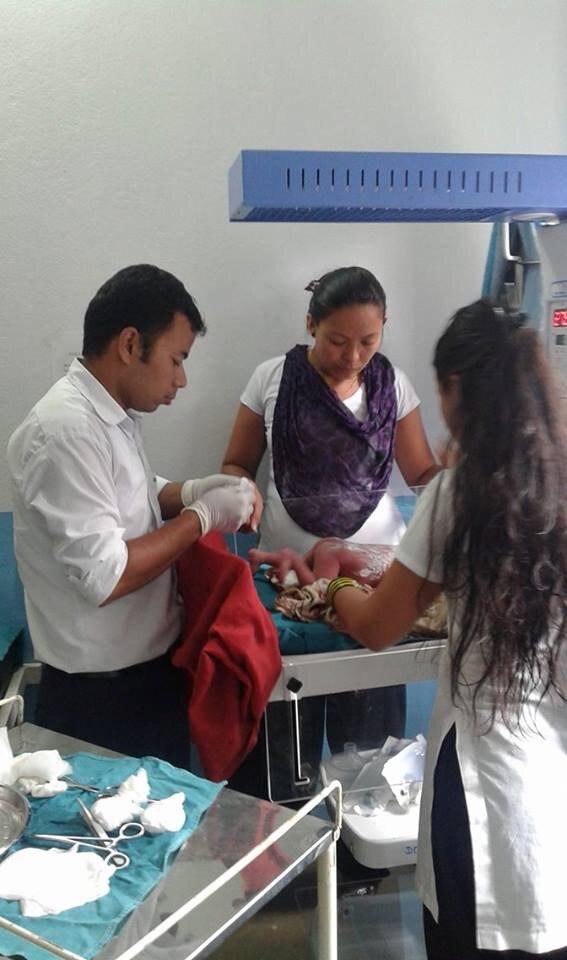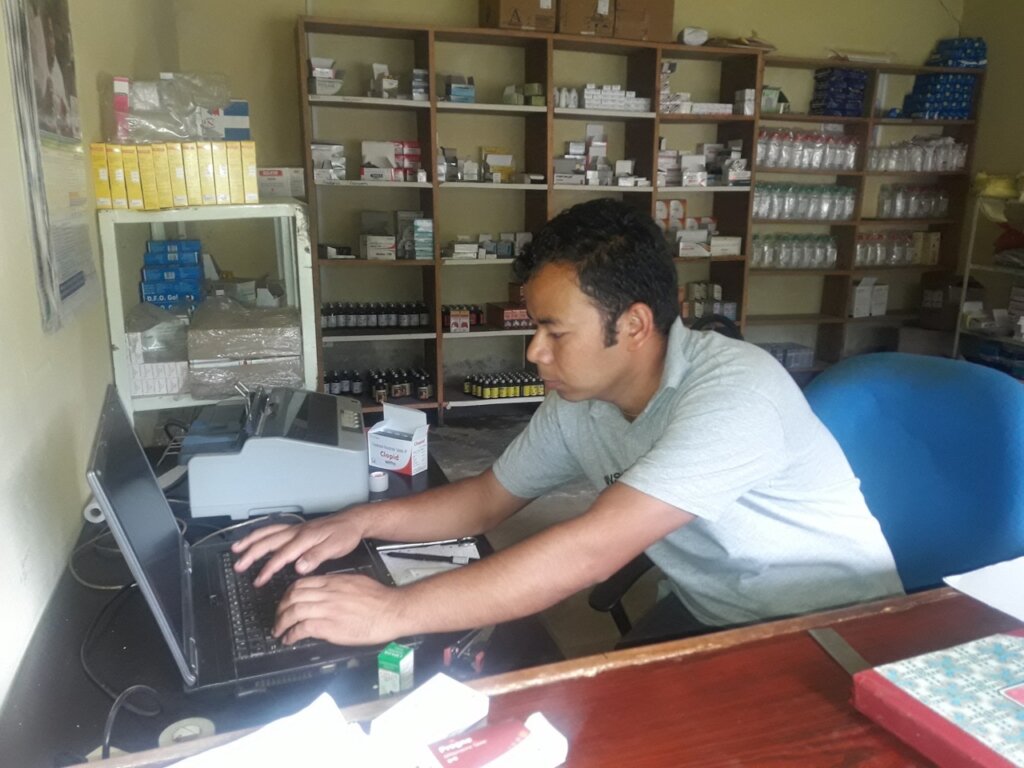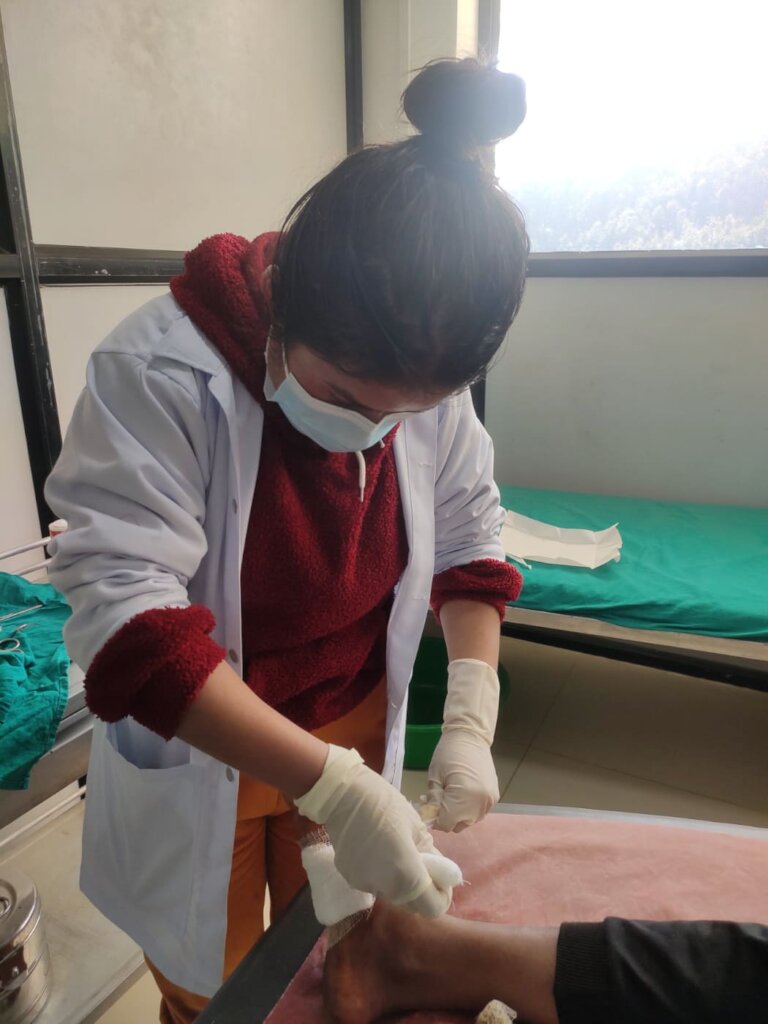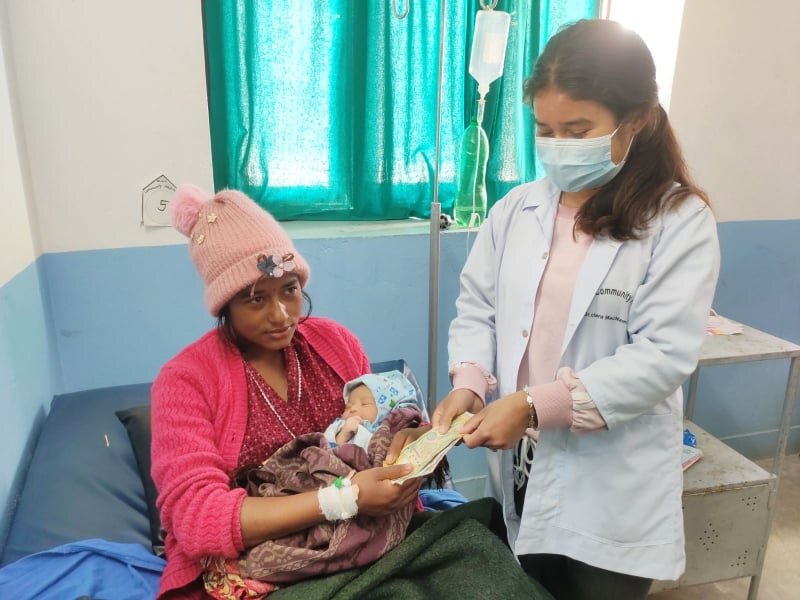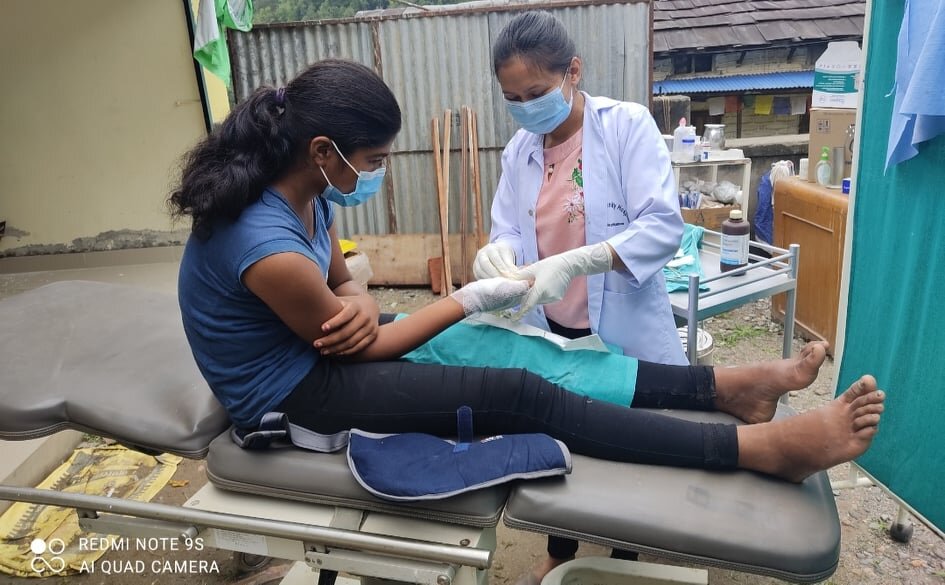 Links: