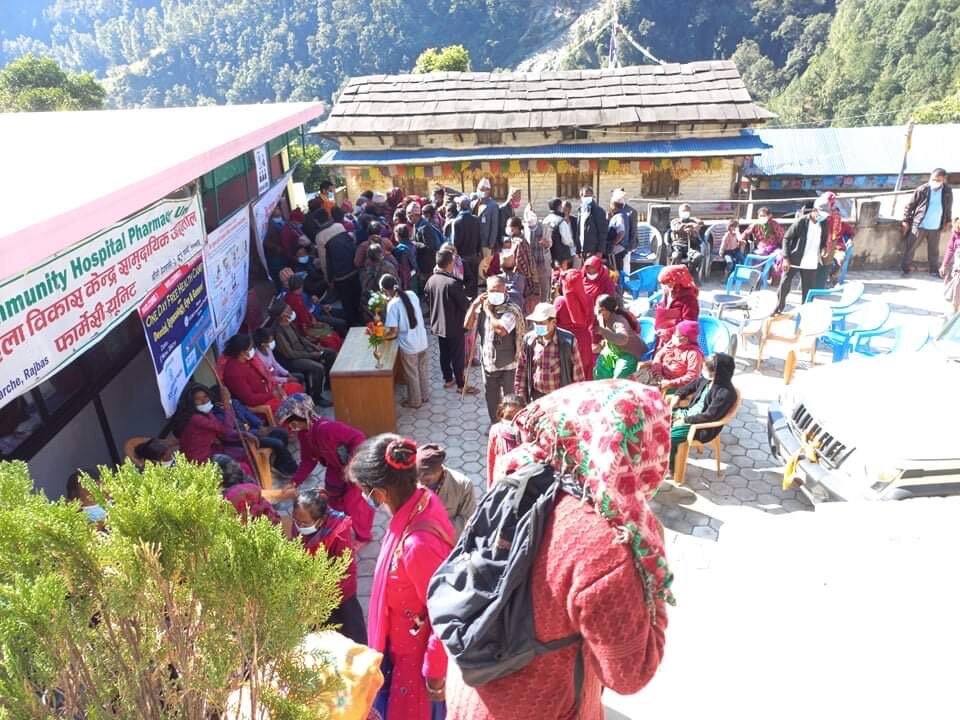 On November 11, 2021 a free, mobile health camp was held at the Rajbash Hospital in the Kavre District of Nepal. Its focus were Dental-, Eye-, Gynecology- and general check-ups. The event was organized by the Kavre Rural Municipality in a great team effort with the following organizations:
The German Nepal Help Association (GBHA) provided funding.
The Nepali government provided the extra staff and the specialty doctors.
- DCWC provided lodging and food fort all 22 medical personnel as well as
administrative assistance in advertising ahead of time to all outlying villages.
The camp was well attended with some patients walking as much as 6 hours to access the free care:
224 patients came for general check-ups.
234 came for eye check-ups (29 needed immediate cataract surgery)
57 women had gynecological consultations.
113 came for dental exams; 46 of those needed extractions.
We wanted to share this event with you as it illustrates the collaborative energy created by DCWC, the community and the hospital staff for the shared goal of providing much needed healthcare to this very rural, poor area of Nepal.
You, our donors, are an important part of that collaborative effort.
We thank you for your ongoing support.
from the entire DCWC Community,
Patrick and Karin
,