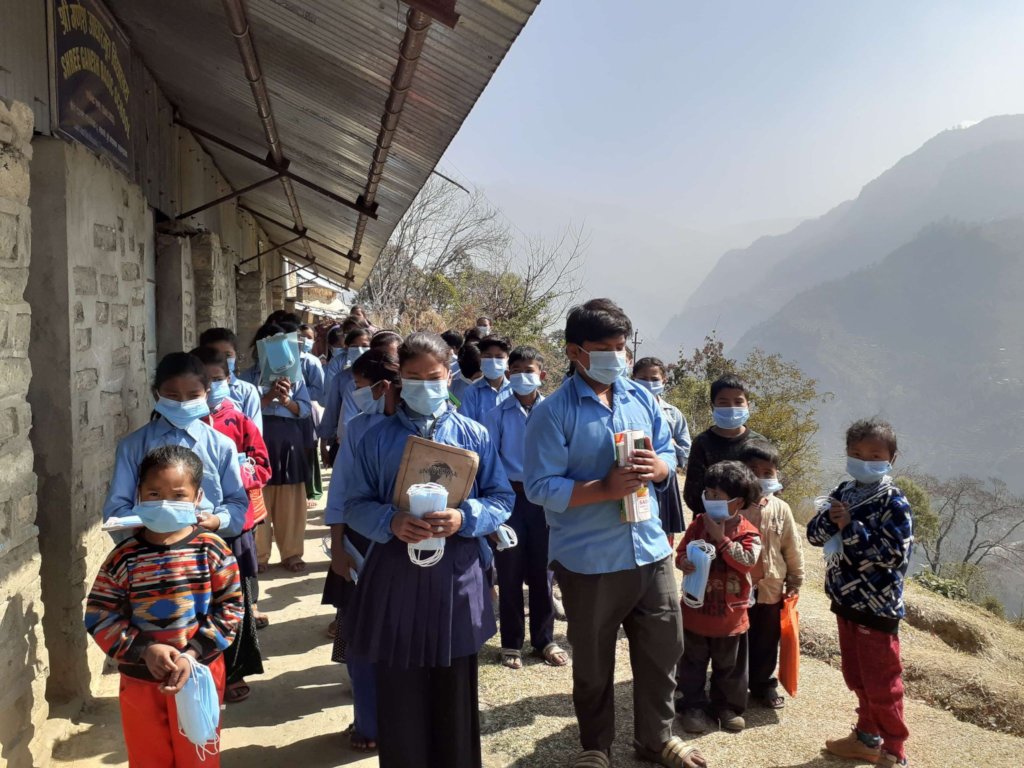 A year ago this month the United States just started to wake up to the realities of a pandemic, Covid 19. We were slow to realize the impact it was going to have on our country, our people, and how much death and suffering it would visit upon us. The pandemic moved at its own pace but in time would affect every country on the globe.The small Himalayan country of Nepal was not spared. Covid first started its spread in the few urban centers. Many people fled to their ancestral villages to find safety, however the virus soon caught up with them in remote areas as well.
As soon as the first cases appeared our Rajbash Community Hospital instituted measures to protect staff and patients with masks, PPE, social distancing, diligent hand washing etc. A triage tent was erected on the hospital grounds to separate Covid patients from those being treated for other issues. Our nurses trekked into surrounding villages to identify Covid patients and to teach families how to safely care for themselves and their patients and keep them quarantined in their homes.
By the end of October DCWC met and created a plan to be more proactive and to provide Covid prevention training for the wider rural population we serve. We started by training local municipal staff, volunteers, teachers, and health workers. Those trained could then teach other local groups about infection prevention and management. We felt great about the impact of our efforts, however soon we realized the toll this program was taking on our hospital budget. Everyone involved had to be paid and replenishing our stores of masks, PPE, thermometers and sanitizer all threatened to bring us to our knees. Our inquiries for financial assistance with GlobalGiving had not been hopeful. However, miracles do happen! One January morning we received word that GlobalGiving had decided to support our efforts with a $ 15,000 grant! Our efforts have been recognized and rewarded, and that is most gratifying. We had originally stepped in to help and had no plan for where the money would come from. So for us , this is a tremendous validation of our efforts.
And now on March 7 a Free Covid-19 Vaccination Program was organized by the local municipality and coordinated by our hospital. A total of 90 seniors citizens from various villages were vaccinated at our Hospital. How very exciting and hopeful!
We are grateful to GlobalGiving and we are grateful for all of you supporters. We will continue to serve the people of rural Nepal with all of our energies. If they could give voice to their gratitude, they would say a big "thank you".
Karin and Patrick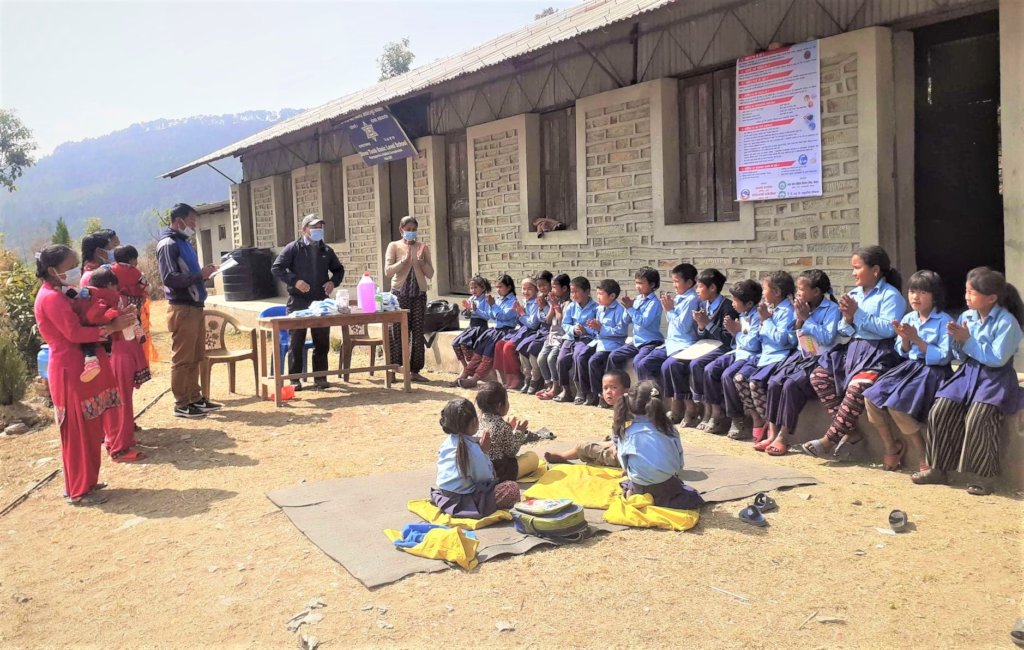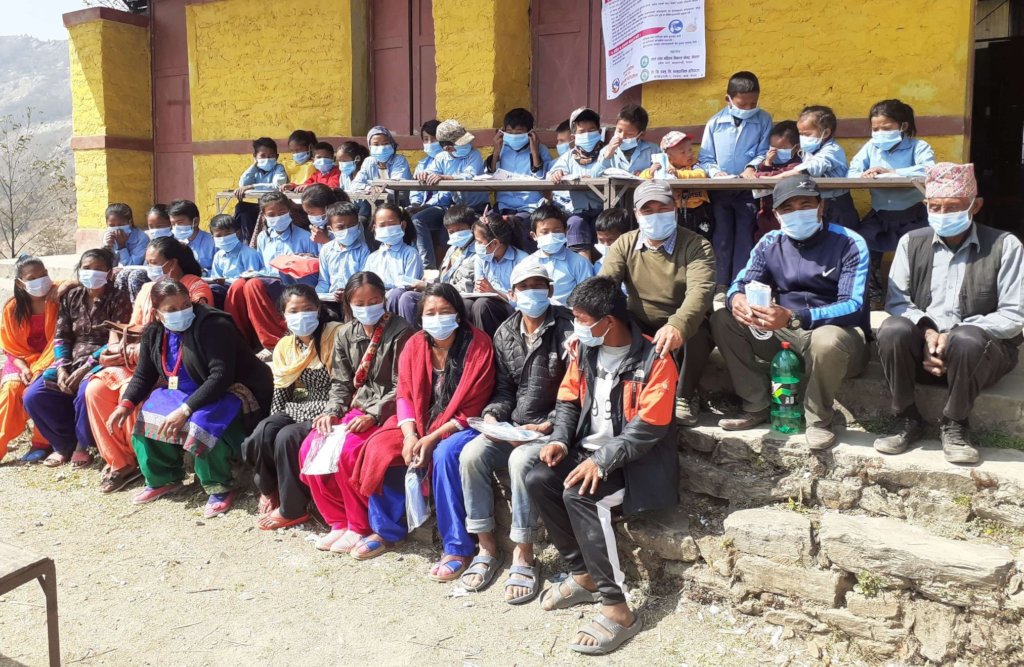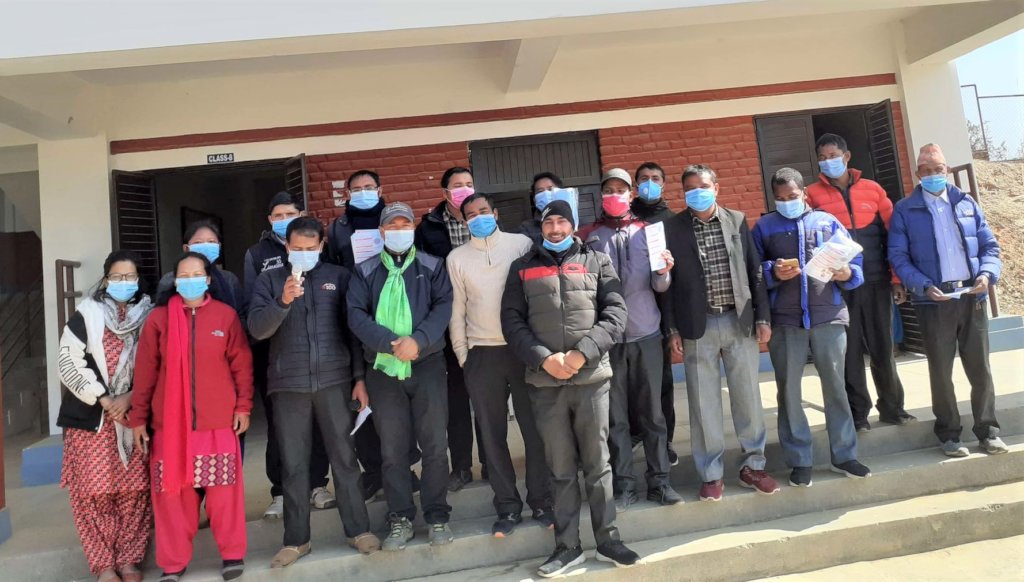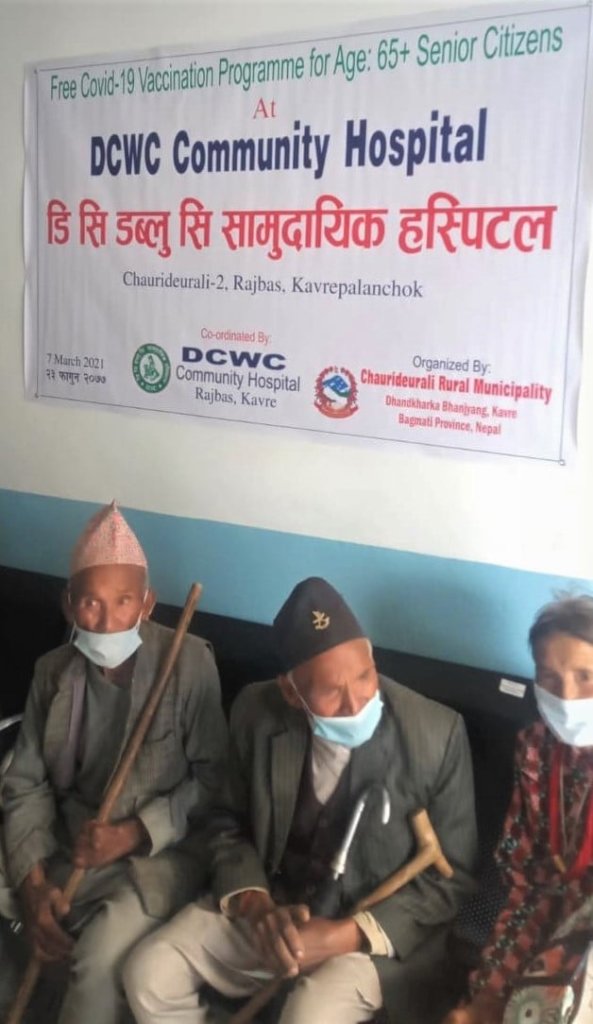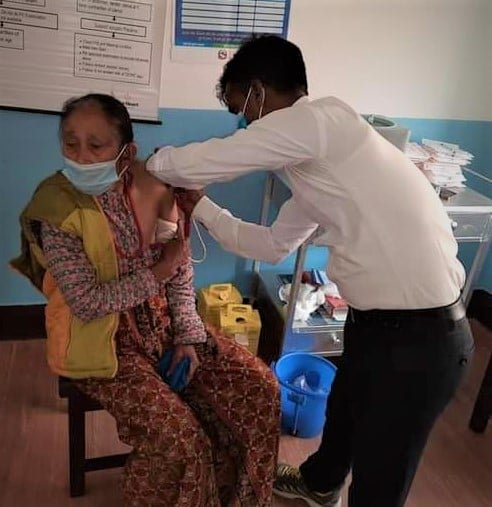 Links: