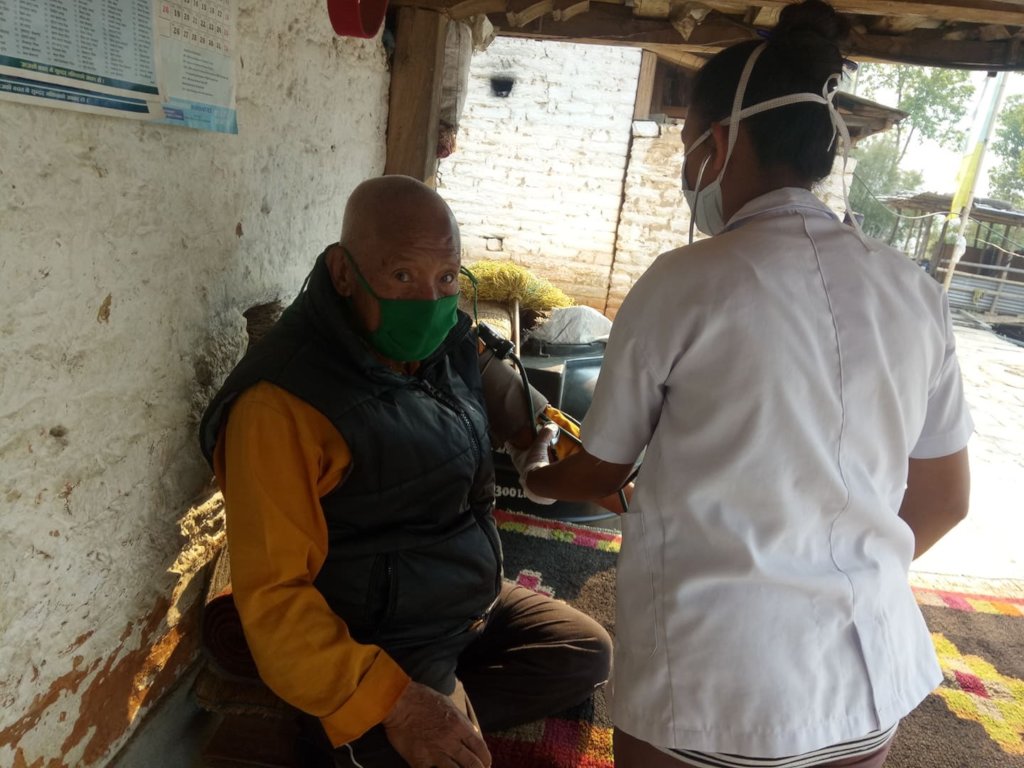 While we had hoped to bring you with this report the newest from Rajbash Hospital, the spread of Covid-19 infections in Nepal has pushed itself into the foreground.
Back in August we reported that Covid-19 cases had moved from only 75 initially in the entire country to 13,000 cases and 45 deaths. As of Oct. 22 Nepal saw an increase of infections to 150,000 cases and 829 deaths and rising. The pandemic has been particularly virulent in urban areas like Kathmandu which is densely populated. As people have fled Kathmandu for the "safety" of the villages they have spread the virus there too.
Many people, especially in rural areas, are not using safety precautions as there is a lack of awareness of face masks, maintaining social distancing, hand washing and sanitizing. This is compounded by lack of information on how to manage infected persons and how to deal with dead bodies.
Nepal's hospitals have limited beds and were not well prepared for pandemic situations. Isolation beds, ICU and ventilators exist in only very limited numbers and this level of care is unavailable for most infected patients. Instead they are told to stay home and isolate. Government hospitals used to provide free treatment as their capacity allowed. However, recently the government announced that Covid-19 testing and treatment costs will have to be borne by the patient. Private hospitals where Covid-19 treatment is available are very expensive and are beyond the reach of the majority of people.
The economy of Nepal has suffered greatly, as it depends on a host of variables that are all affected by the pandemic. The tourism sector has contracted as travel restrictions have been imposed globally and tourists are absent. The manufacturing sector is experiencing a shortage of raw materials, most of which used to come from China. Exacerbating the situation is the spread of the pandemic to the middle-East which is the main source of remittances and makes up more than half of Nepal's GDP. Remittances were expected to sharply drop after Nepal suspended issuance of workers permits to Nepalese for all countries. The wholesale and retail sector have also been affected due to the decline of imports from China. The construction sector which imports most of its building materials from China has slowed down. As the Chinese contractors and workers who went home for the Chinese New Year could not return, public construction projects have been put on hold. As immigration for foreign employment came to a halt, airlines were forced to suspend flights to several labor destinations.
Our DCWC Community Hospital in conjunction with local governments and municipalities would like to implement an awareness program for rural villages. Broad in scope it would attempt to provide villages with the information needed to protect rural populations from the spread of Covid-19. At the start the program would be implemented within the service area of the DCWC Community Hospital. However, with economies in free fall it is difficult to mobilize the resources for such an undertaking. Only the crucial support of donors like you will make this important outreach program a reality. Please help us to save more Nepali lives from falling prey to Covid-19.