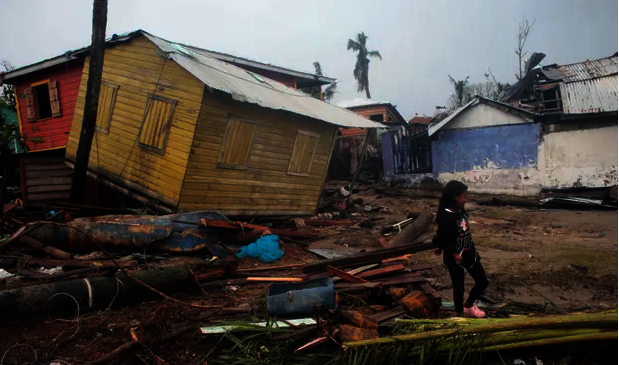 Covid-19 has made 2020 quite a challenge for our remarkable team, with 2 recent hurricanes further testing the people of Nicaragua and our resilience.
After suffering the ravages of Hurricane Eta and Hurricane Iota within a period of 2 weeks in Nicaragua, the light of the sun's rays helped us see clearly the damage that the storms have left behind – damaged roads and bridges, entire communities of the Caribbean coast disappeared, landslides in the mountains in the center of the country, floods in southern Nicaragua, missing families, rivers flooding, and areas without electricity and communications. 60,000 people were evacuated – a complete disaster at the national level.
Today the one thing that makes me feel better after experiencing the challenges of the year and these extreme conditions is to see how people continue to show up at Clinica Verde to receive care. They rise and they continue the fight for a daily routine, day by day, and we at Clinica Verde were ready to help our patients, one by one. As the general manager of Clinica Verde, I am so proud of the resilience shown by our entire team, ready to help the population we serve. This week and next, in partnership with the American Nicaraguan Foundation, we are delivering food and supplies to rural families who are struggling with food insecurity and other needs. This is the work we are called to do, and we are grateful we can serve.
I hope and trust that with you, our friends and supporters, we can further influence the recovery and stabilization of our community in Nicaragua. Blessings to you and your loved ones during this season of renewal.
Thank you for helping us improve lives.