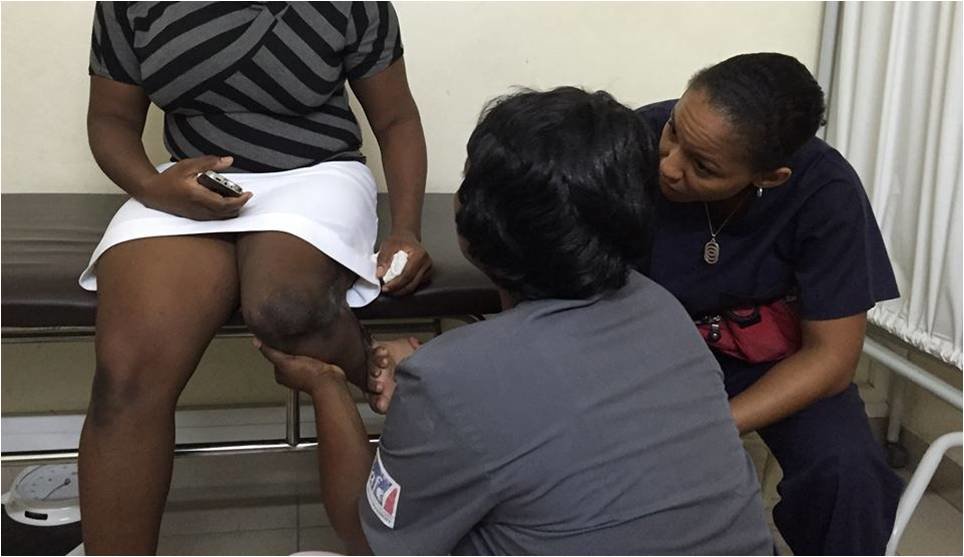 The last couple of months have been busy for the Haitian Physical Therapy Association, SHP (Société Haïtienne de Physiothérapie). In early September, they hosted a meeting for 80 participants, composed of clinical and political leaders, to share information on the health system and build awareness of the role of physical therapy within the health system and in healthy living.
The association's VP traveled to neighboring Dominican Republic to meet with their PT association and share information on developing best practices within the profession. She also met with the university dean who is establishing a doctoral level program in physical therapy to discuss ways in which Haitians might participate.
Officers of SHP have been recruiting candidates for upcoming election of new association officers and, in the process, increasing interest in becoming more involved with the association. Officers are also busy completing the necessary documents for formal application for member nation recognition from WCPT (World Confederation for Physical Therapy), the global "voice" of the profession. Two SHP leaders were able to attend the annual conference last July, held in South Africa, where they were able to gain support for Haiti's membership and build networks with other countries' associations.
Members of SHP acknowledged World Physical Therapy Day through several radio and television interviews, which gave them a national platform to share information about the importance of physical therapy and how it can be used most effectively in an interdisciplinary manner in health care settings.
Planning and budgeting for the year ahead has also been underway as the association sets priorities for mentoring, develops strategies for organizational and membership growth, sets guidelines for international meeting attendance, and explores ways of increasing their contact with the Ministries of Health and Professional Education.
Thank you for your support in developing the physical therapy profession in Haiti!