Project Report

| Apr 30, 2013
Cholera Update from the Government of Haiti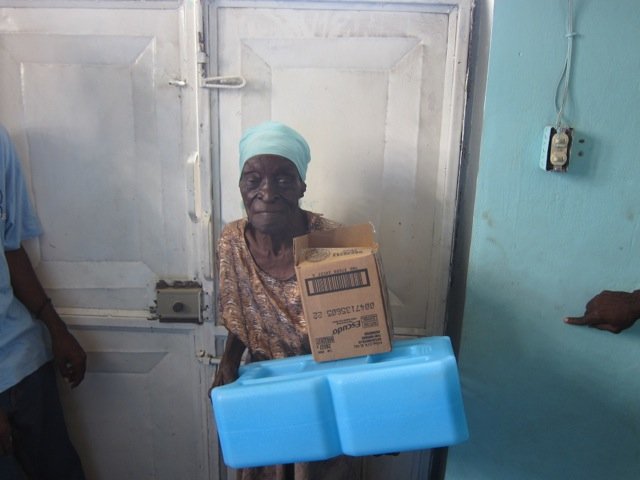 Here is an excerpt from a report published by the Government of Haiti published on February 28, 2013 titled The National Plan for the Elimination of Cholera in Haiti 2013-2022.
According to Dr. Florence F. Guillaume, the Minister of Public Health and Population in Haiti, "On the second anniversary of the earthquake in Haiti, the international community determined that it was time to put an end to the scourge of cholera through short- and long-term actions to help the people of Haiti and the Dominican Republic combat this pandemic. In light of this concern, the presidents of Haiti and the Dominican Republic on 11 January 2012 joined the Pan American Health Organization/World Health Organization PAHO/WHO, United Nations Children's Fund (UNICEF), and the U.S. Centers for Disease Control and Prevention (CDC) to launch an appeal to mobilize major investments in water supply and sanitation with the aim of eliminating cholera from the island of Hispaniola.
The Call to Action for a Cholera-Free Hispaniola has been supported technically by PAHO/WHO, UNICEF, and the CDC in collaboration with the governments of Haiti and the Dominican Republic. The immediate goal is to prevent cholera from becoming endemic on the island of Hispaniola. The elimination of cholera from the island entails interrupting its transmission. However, because the bacteria are in the environment, sporadic cases will always be detected.
As part of the Call to Action, representatives from PAHO/WHO and UNICEF are requesting donor countries and organizations to finance investments, and to meet the commitments made to Haiti following the earthquake of January 2010, with new funds specifically directed toward the construction of water supply and sanitation infrastructure. These investments are necessary to raise Haiti's level of access to potable water and sanitation to the levels of neighboring countries."
You can read the full report from the Haitian government at http://reliefweb.int/report/haiti/national-plan-elimination-cholera-haiti-2013-2022
WaterBrick International will continue its distribution of WaterBrick containers to Cholera Treatment Centers in Haiti to combat the spread of Cholera. WaterBrick containers are being used as a safe water intervention container of choice for clean water and food storage.
Feel free to call us at 877-420-WATER if you have any questions or ideas. Your continued support is greatly needed.