Project Report

| Jul 11, 2023
Visual health & holistic support for Guatemalans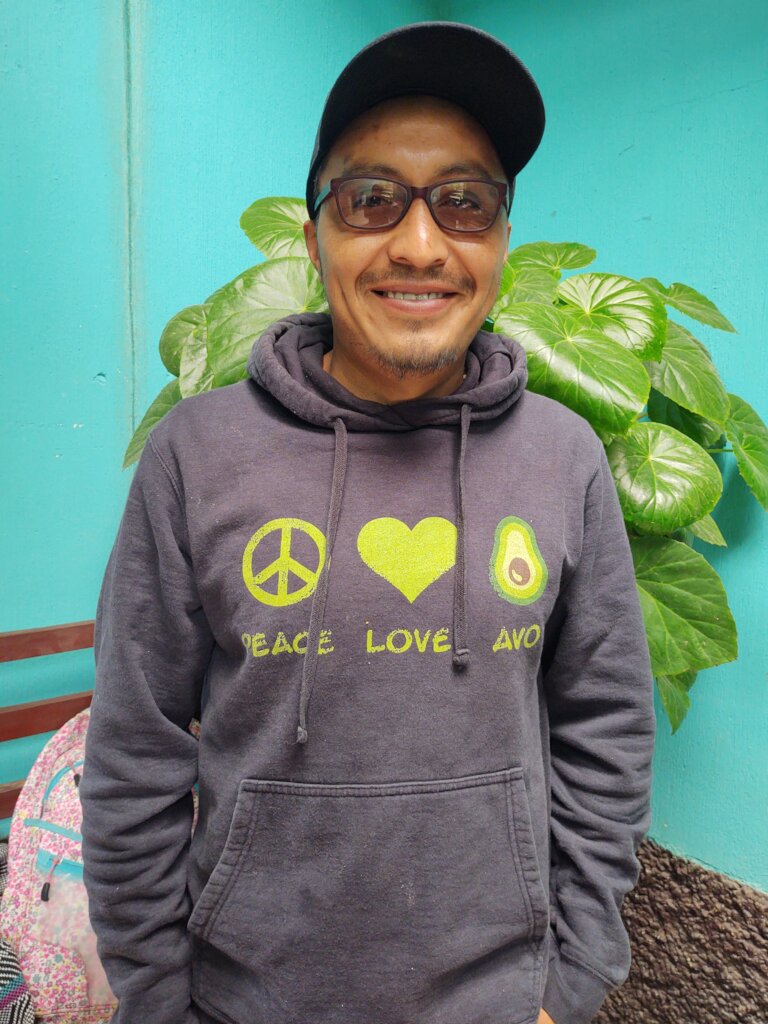 GuateBuena (GB) provides integrative and holistic support to help Maya families in rural Guatemala transcend poverty. Among its suite of support services, our local team offers visual health services, which you have made possible with your generosity. GB provides free eye exams via campaigns in rural areas without access to optical services, and sells eye glasses at a fraction of the cost of those sold by private opticians in city centers.
People such as Aníbal, a 31-year-old farmer, benefit from the services. For the past five years, Aníbal has suffered from pterygium, an optical disease caused by prolonged exposure to the sun and the dusty air of the countryside, causing teariness, burning, and irritation of the eyes, and headaches. Aníbal's condition was interfering with his ability to work. He had talked to family and neighbors and had heard about the high costs of exams and lenses in optical clinics, and had not sought help because he did not consider himself able to pay for it. Hearing about the services offered by GuateBuena, he urgently came and found protective lenses to solve his problem, sharing with us that the services offered by Visual Health were just a third of the costs in other clinics. He is very grateful because he feels the difference working in the field with his new glasses now.
Rosa Marina Arana, forty years old, mother of two children, housewife, is an example of how GuateBuena's support services work together to help people improve their lives. Rosa has been a member of the GuateBuena solidarity and savings group Mujeres forjadoras de un futuro mejor for seven years, during which her life has improved in many ways, thanks to her efforts with her savings and earnings. Year by year, she has set and achieved goals to make her kitchen and home safer, more pleasant, and better-equipped for her family. She and her daughter have also learned from GuateBuena's reproductive and menstrual health workshops. Rosa suffered from presbyopia and carniosity, conditions of the eyes that were causing her headaches, eye irritation, and difficulty seeing close up; all of this impacted her work at home. Thanks to GuateBuena's visual health services, she had the exam and with her savings, she bought the glasses she needed to solve her vision problems. Rosa is satisfied because now, her vision is better, and she can work and attend to her children much more easily.
GuateBuena's visual health services have improved the lives of Aníbal, Rosa, and their families, and intend to help 998 others through visual health services this year. We could not do all this without your generous support. Thank you!