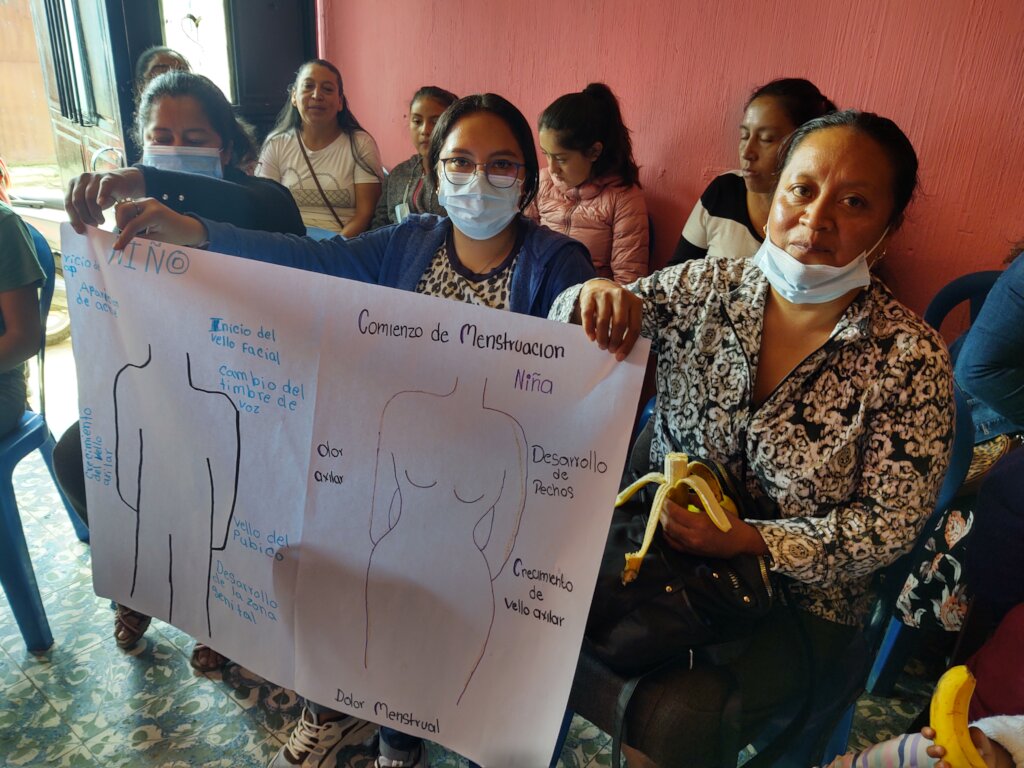 GuateBuena's team of local leaders is launching an initiative for Indigenous Maya women raising awareness and developing positive practices to support menstrual and reproductive well-being.
According to Maya traditions, human beings mature in cycles of 13 years. Around the end of a woman's first 13-year cycle, reproductive maturity is signaled by the beginning of the menstrual cycle. As in many other Indigenous traditions, menstruation is also linked to the lunar cycle.
Although there exists rich traditional knowledge around menstruation among the Maya, a culture of discomfort and shame exists around the topic, and many Guatemalan women don't have access to good information. The culture of silence makes it hard for women to share, explore, and experience all of the dimensions of their reproductive cycles -- how it connects them to their bodies, emotions, life-giving power, other women, and the Earth.
Furthermore, the use of disposable feminine products is becoming more prevalent in Guatemalan communities; these are a significant expense for poor women, and they produce unneccessary pollution and adverse health effects.
In preparation for this initiative, we sent a survey about menstrual health to 200 women in GuateBuena's women's Solidarity Groups. The survey showed 75% of the women feel uncomfortable talking about their menstrual cycle with others. We found that 70% of the respondents have had health problems like infections, irritation, or allergies because of the disposable plastic pads they use, and that 86% would be interested in an ecological menstrual product.
With this information and their ample years of personal experience, the GuateBuena team felt assured that there is a real need for a menstrual and reproductive health initiative, and we launched a pilot of the program. In partnership with an organization called Days for Girls, we delivered workshops on menstrual health and reusable menstrual pads to 175 women in the program.
The response from these workshops was resoundingly positive! In 2023, we plan to expand this initiative to be able to reach more women and to support women's well-being across all dimensions of our work: spiritually, emotionally, physically, economically, and ecologically. Next year's workshops will also include family planning education, so that our Reproductive Well-being initiative can be more comprehensive.

We appreciate your continual support, without which all this work would not be possible.