Project Report

| May 24, 2022
Fruitful outcome of the second year of the project
Dear our esteemed Donors,
As May is coming to an end, another school year has just ended. This school year is the second year all of the students at 5 school sites in Bao Lam district, Cao Bang province have nutritious school meals from the project "Growing up with mountainous preschool students" of For Vietnamese Stature Foundation (VSF).
Thanks to the kind help from various donors, in the past 4 months, the project "Growing up with mountainous preschool students" has continued to be implemented. Nearly 30.000 hearty nutritious boarding meals with meat and vegetables and extra meals in the afternoon (noodles, porridge) have been provided to the students at 5 school sites: Na O, Khau Noong (Thach Lam Preschool), Ban La, Sang Xoay, Khau De (Thai Son Preschool).
The project has seen rewarding results: The attendance rate of 5 school sites is 100%. 188 students attend school regularly, no one dropping out. The students are eager to go to school, although the complicated situation of the Covid-19 epidemic in recent months has caused some school sites to temporarily close and have the students stay at home for 1-2 weeks. After one year of regular schooling and eating well, students gain 1.84kg of weight and 2.86cm of height on average (the increase of weight ranges from 0.3-3kg, that of height ranges from 1-8cm).
Last but not least, in the monsoon days of May, the annual volunteer trip to visit and give gifts to the students of the 5 school sites was organised successfully. Twenty volunteers from all corners of Vietnam, some of whom are sponsors of the students, gathered together to depart for Bao Lam district, Cao Bang province from May 19 to May 21. Despite the unfavorable weather, the volunteers, along with VSF, had travelled nearly 500km (about 300 miles) of mountainous route, crossed various mountain passes and travelled 30km on motorbike on the rugged and slippery mountain trails to come to the students at the 5 remote school sites.
With the help from twenty volunteers, 188 gift sets, each including one school bag and one pair of slip-resistant rainboots, were presented to the students to encourage them on their journey to knowledge.
Moreover, in this gift-giving trip, toys, crayons, books and clothes donated by the community were also presented to 5 school sites, with the aim of helping the teachers and students here have more necessities to play and learn.
In the upcoming time, the project will continue to bring nutritious meals to the children, so that every day going school is a happy day for them.
Once again, we sincerely thank the trust and companionship of the sponsors with the Project "Growing up with mountainous preschool students ". We will continue to update information about the project implementation on our communication channels.
--------
Sincerely yours,
For Vietnamese Stature Foundation
Tel: (84) 383479040
Website: http://vitamvocviet.vn/
Facebook: https://www.facebook.com/quyvitamvocviet
Youtube: https://www.youtube.com/c/quyvitamvocviet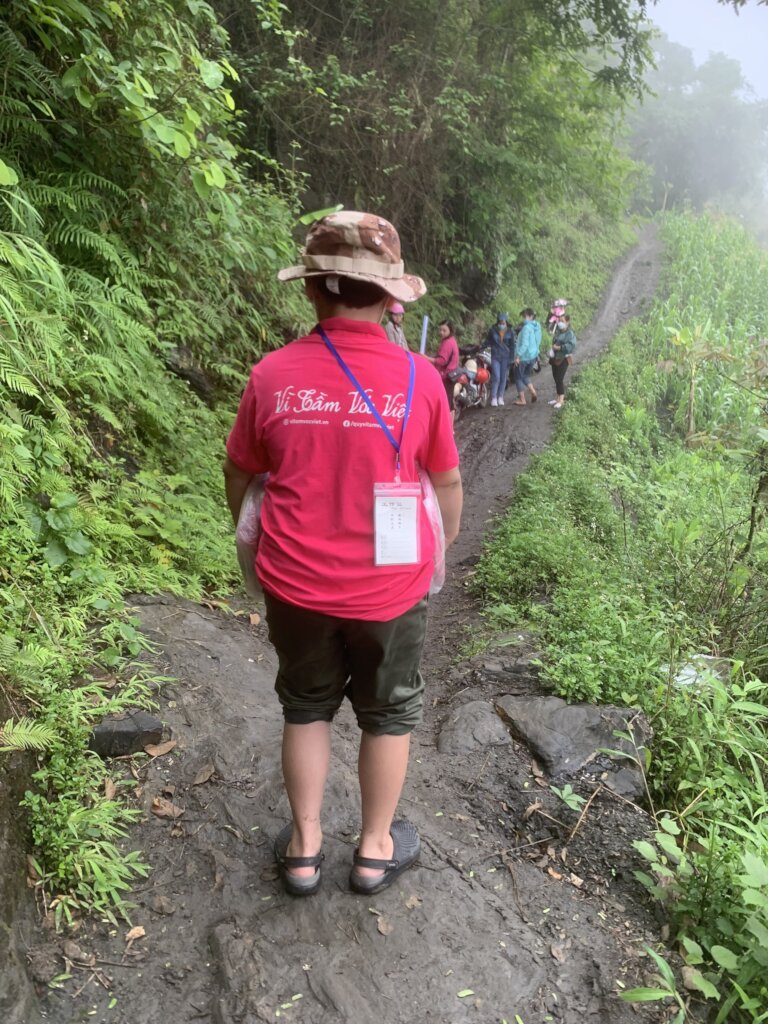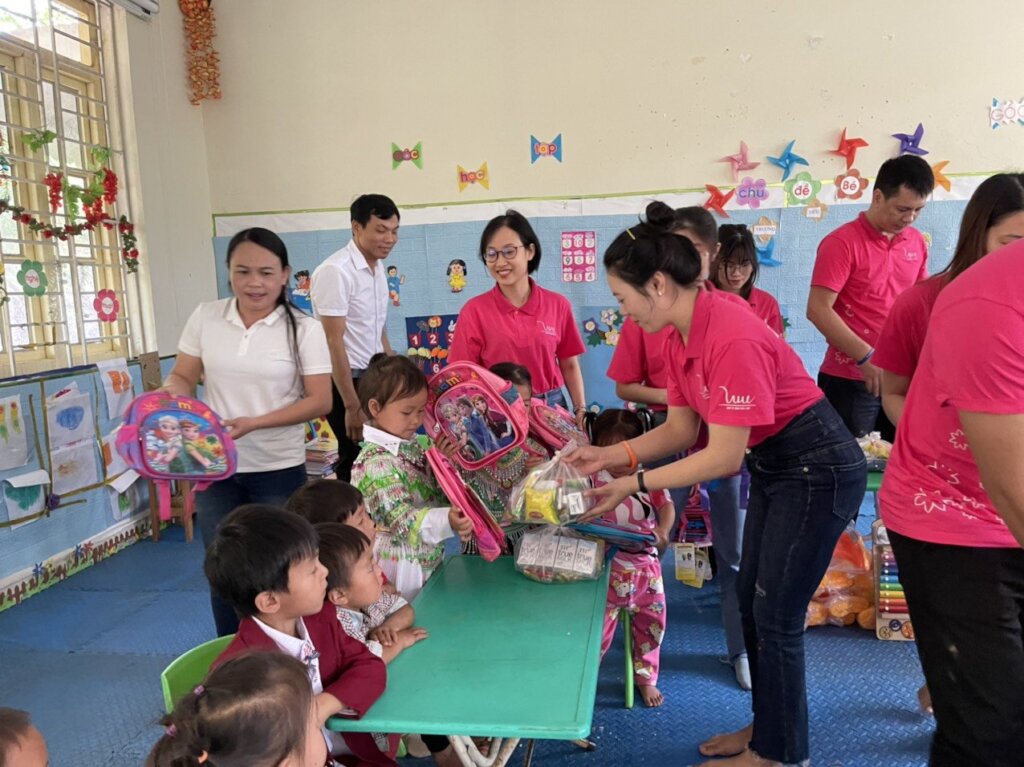 Links: