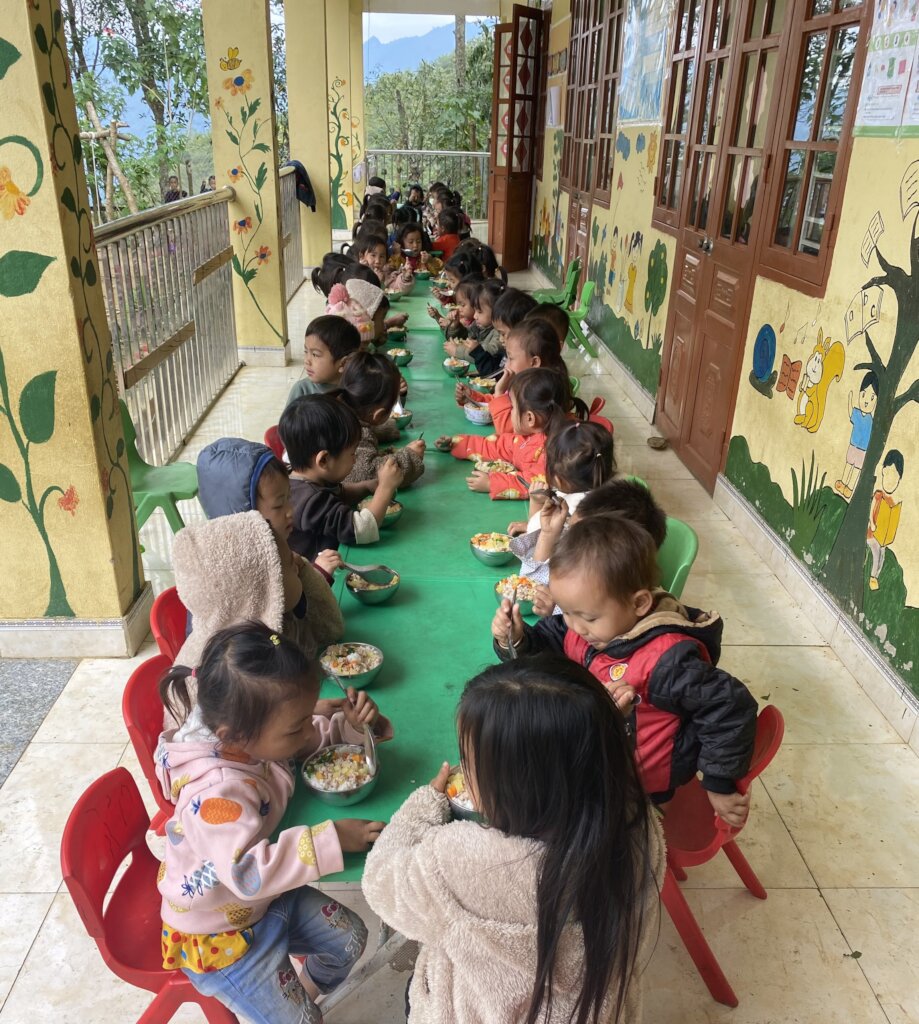 Dear our respected Donors,
For Vietnamese Stature Foundation (VSF) would like to thank you for accompanying the project "Growing up with mountainous preschool students" - bringing nutritious semi-boarding meals to upland children in Cao Bang province.
Over the past four months (from September to December 2021) of this school year's first semester, we have implemented these following activities:
Continue to provide for 188 students at 5 school sites in Bao Lam district - Cao Bang province with nearly 30,000 nutritious and balanced semi-boarding meals 5 days/week with vegetables, tubers, fruits and pork/chicken/ fish/sausage and a light meal (noodle or porridge) in the afternoon.
Ameliorate school facilities by sponsoring one refrigerator for Na O school site (Thach Lam kindergarten), three clean water tanks for Sang Xoay, Ban La, and Khau De school sites (Thai Son kindergarten) and one water purifier for Ban La school site (Thai Son kindergarten). These equipment will help the students and teachers have better learning and living conditions, as well as ensure school hygiene and food safety.
Ensure food hygiene and safety: regularly inspect food origin, check kitchen hygiene, water source sanitation at each school site.
Check periodical financial reports from schools.
With the above activities, we have obtained very positive results as follows:
100% of the children attend school regularly.
Over 90% of the children have good physical development index (weight gain and height gain).
The children's language, cognitive and social skills range from 84.7% to 95.3%, thanks to regular school attendance.
In the future, we will continue to fulfill our mission of bringing nutritious meals to the children, thereby making each day at school a joyful day for them.
Again, we sincerely thank the trust and companionship of the sponsors with the Project "Growing up with mountainous preschool students ". We look forward to receiving your interest and contributions in the future. Please stay updated the latest news on our website at: http://vitamvocviet.vn/project-growing-up-with-mountainous-preschool-students
One last thing - sharing our projects with your friends and family helps us spread the word about our work and continue to grow our community of supporters like you and help us continue giving nutritional meals to upland children. We would be incredibly grateful if you are willing to share our story.
_______________
Sincerely yours,
For Vietnamese Stature Foundation.
Tel: (84) 383479040
Website: http://vitamvocviet.vn/
Facebook: https://www.facebook.com/quyvitamvocviet
Youtube: https://www.youtube.com/c/quyvitamvocviet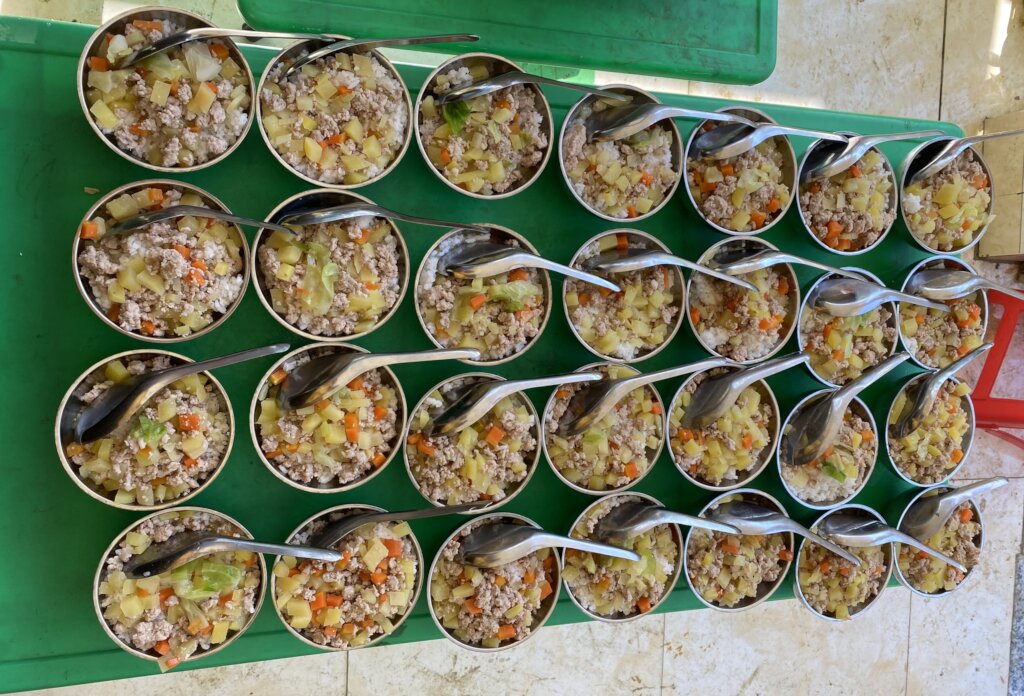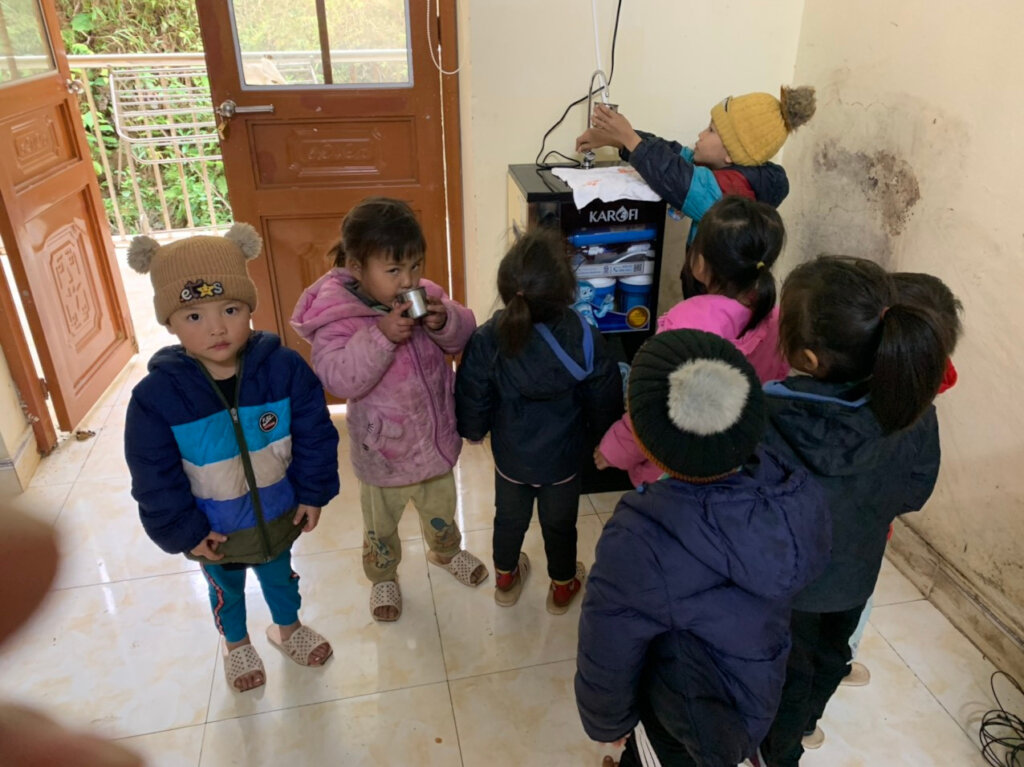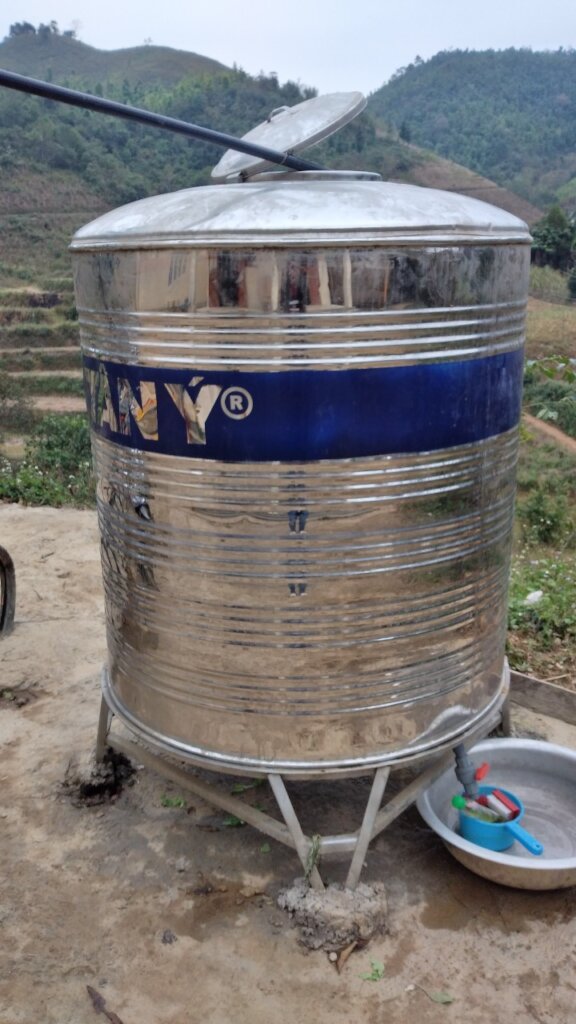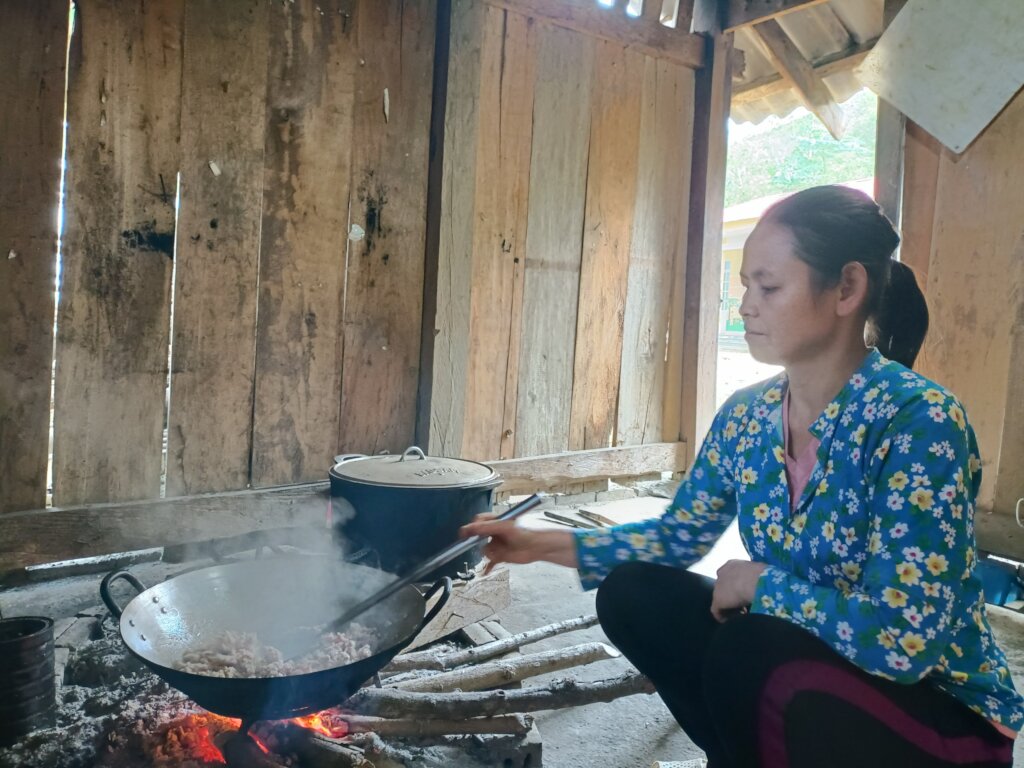 Links: