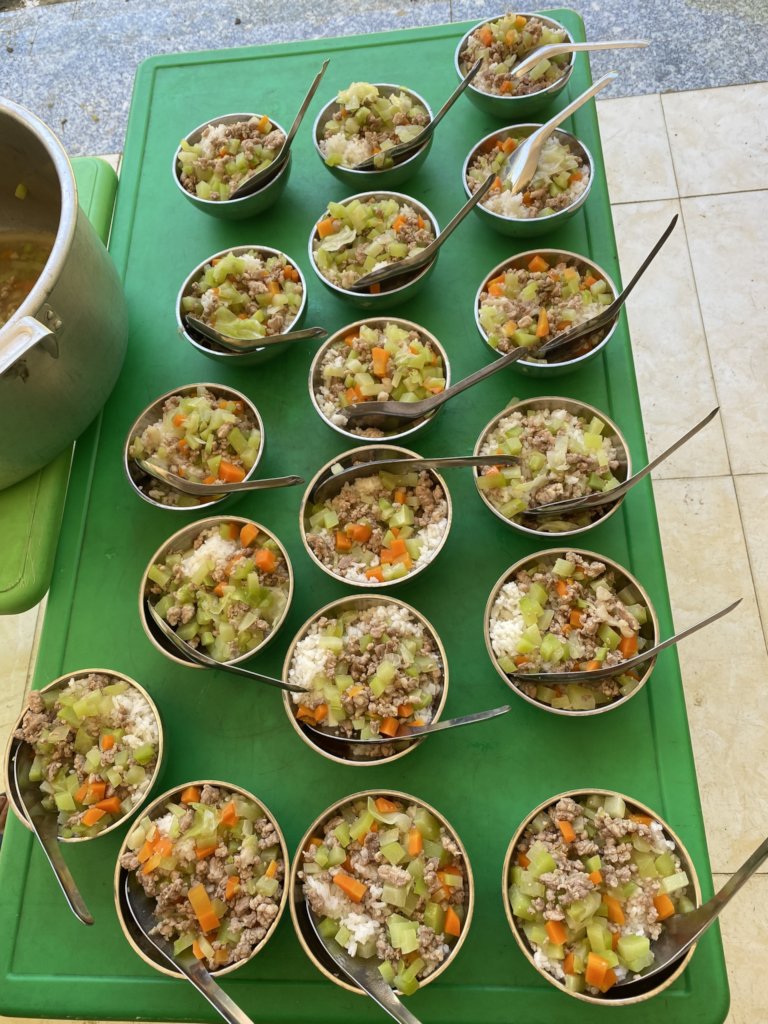 Dear our valued Donors,
In the joyful atmosphere of the new school year, all 210 preschool students at 5 school sites in Khau Noong, Na O (Thach Lam Kindergarten) and Khau De, Sang Xoay, Ban La (Thai Son Kindergarten) was deliriously happy owing to the first warm meals from project "Growing up with mountainous preschool students" in the second year.
Cao Bang's weather has changed to crisp days of autumn; therefore, students going to school in warm clothes were exceedingly excited about warm meals on the first days of the school year.
Thanks to the generosity from sponsors, nutritious meals will be provided to students in the school year 2021-2022. With VND1.7 million/student/school year (Equivalent to USD75/student/school year), all students will have hearty lunches with minced pork, eggs, vegetables, etc., and afternoon snacks with a variety of dishes on a daily basis. All food and the cooking process for the children ensure food safety and hygiene.
In this school year, For Vietnamese Stature Foundation (VSF) also sponsors schools with three safety water tanks, one water purifier, one refrigerator and iron fences. We hope that these support partly help the students and teachers have better learning and living conditions, as well as ensure school hygiene and food safety.
Seeing the bright smiles of the children, teachers and parents at the school sites were moved. The bright smiles are not only the promise of a meaningful new school year, but also the hope for the "Growing up with mountainous preschool students" project of VSF.
We would like to express our sincere thanks to the sponsors and look forward to receiving your interest and contributions in the future.
Please stay updated the latest news on our website at: http://vitamvocviet.vn/project-growing-up-with-mountainous-preschool-students
Sincerely yours,
For Vietnamese Stature Foundation.
Tel: (84) 383479040
Website: http://vitamvocviet.vn/
Facebook: https://www.facebook.com/quyvitamvocviet
Youtube: https://www.youtube.com/c/quyvitamvocviet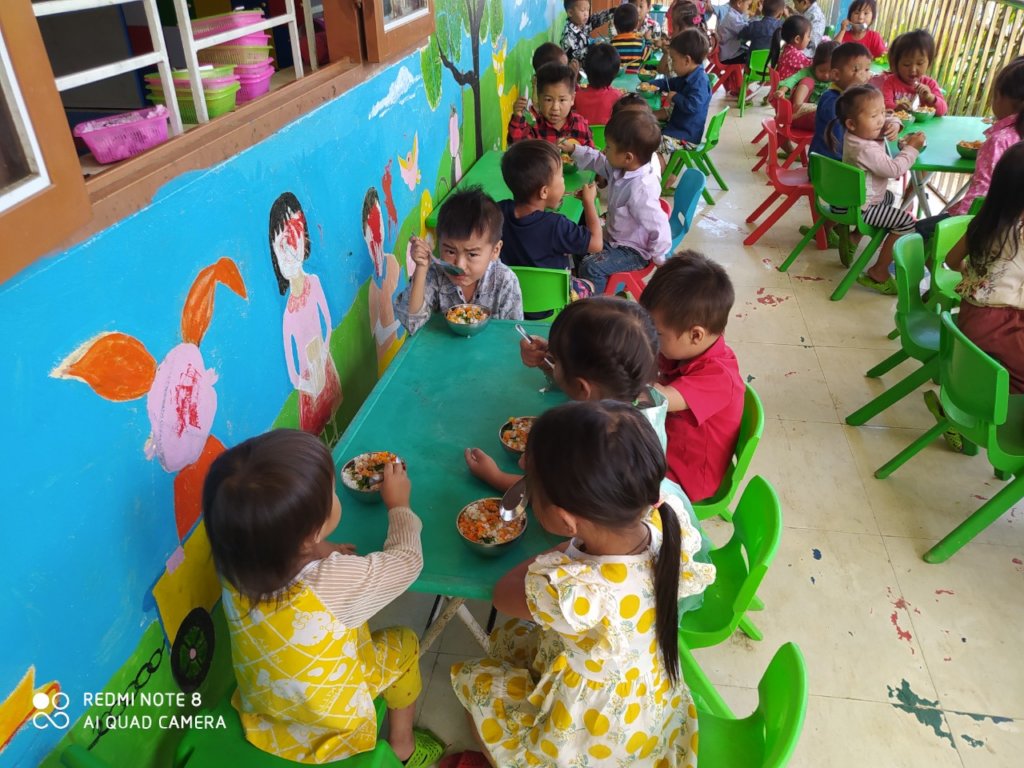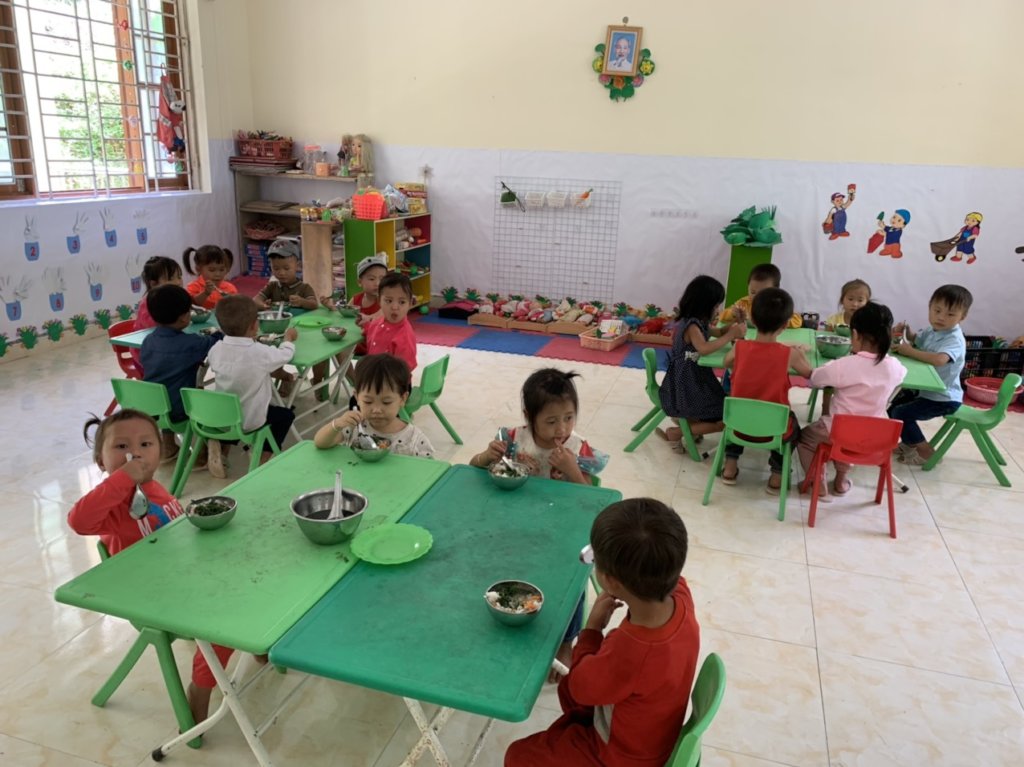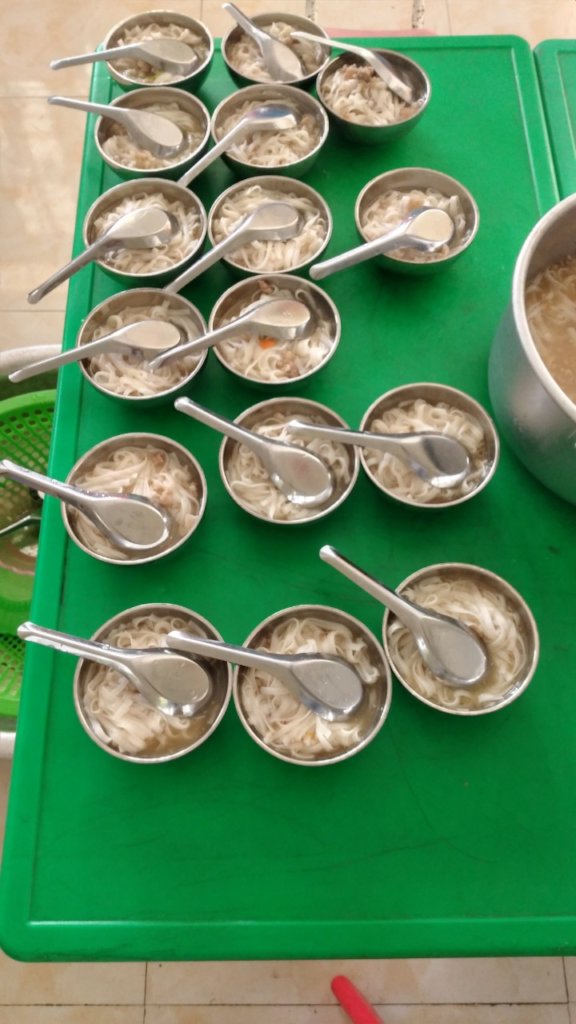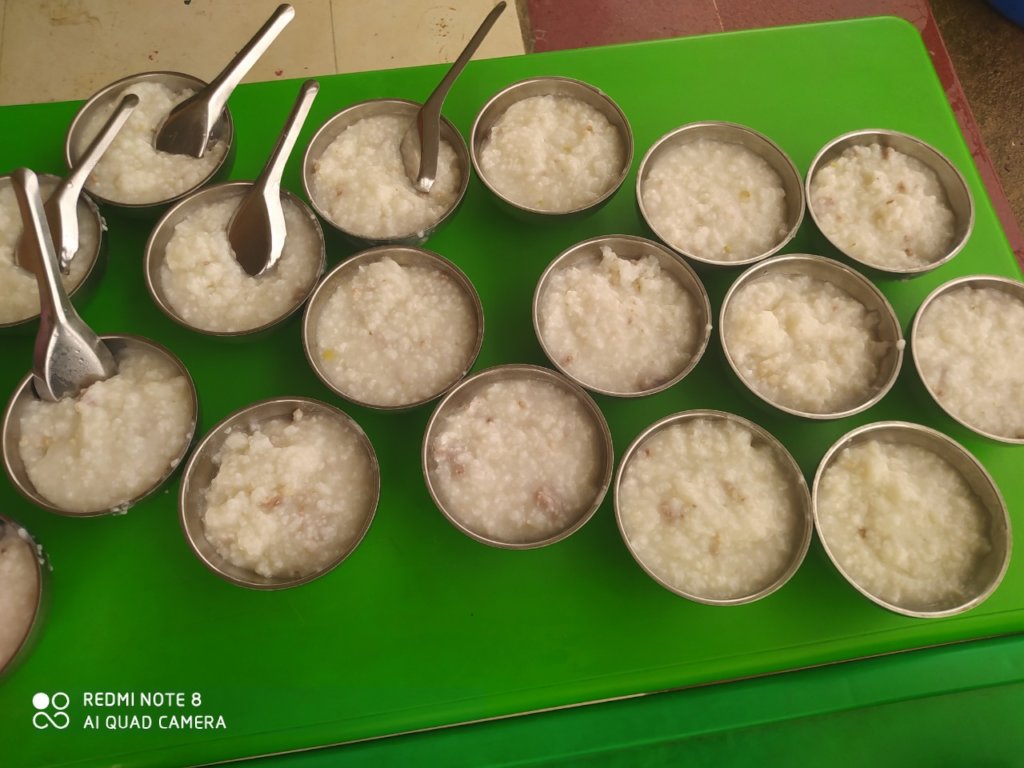 Links: