Project Report

| Jan 27, 2021
Positive results after 3 months of implementation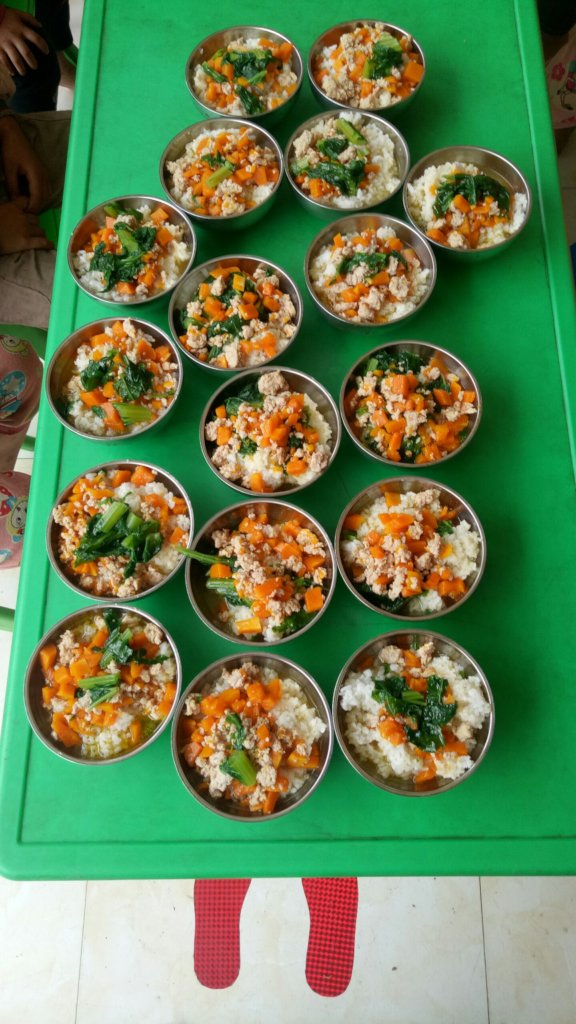 Dear our esteemed Donors,
For Vietnamese Stature Foundation (VSF) would like to thank you for accompanying the project "Growing up with mountainous preschool students" - bringing nutritious semi-boarding meals to upland children in Cao Bang province.
Over the past three months, we have implemented the following activities:
Providing nutritious, balanced semi-boarding meals to 206 preschool students, 5 days/week.
Organizing activities that ensure meal safety such as: (i) training for cooks on food hygiene and safety; (2) the schools have established a food safety committee to check the kitchens regularly; (3) develop a varied menu and choose safe food sources.
Improving school facilities by installing solar panels, water tanks and water pump.
Organizing a gift-giving trip for the children.
With the above activities, we have obtained very positive results as follows:
206 students at 5 school sites in Bao Lam district - Cao Bang province are guaranteed nutritious semi-boarding meals 5 days/week with vegetables, tubers, fruits and pork/chicken/ fish/sausage and 1 snack (noodle or porridge) in the afternoon
100% of the children attend school regularly
86.6% of the children have good physical development index (weight gain and height gain)
The children's language, cognitive and social skills range from 94.4% to 96.7%, thanks to regular school attendance
The schools that do not have a clean water system (Khau Noong and Na O schools) have been sponsored with 2 water tanks and a pump to ensure clean water for cooking and sanitation for students
The gift-giving trip took place on 14-16 January 2021 with the participation of 16 volunteers to present 206 gift sets, each including 01 winter coat, 10 pairs of socks and 01 woolen hat, which help the children warm enough in the piercing cold highland winter.
"Thank VSF for giving me the opportunity to experience a very meaningful trip. I have better understood the difficulties and hardships of kindergarten teachers and the lack of children who are only 3-5 years old in poor mountainous areas" - Nguyen Dieu Hoa, 10th grade student at Kim Lien High School (Hanoi), the youngest volunteer shared after the gift-giving trip.
Ms. Dinh Thi Cuc - Principal of Thai Son Kindergarten emotionally shared with us: "Since the day of being sponsored by VSF, the children go to school more regularly because of nutritious semi-boarding meals in class. Upon receiving the news that the donors will donate warm clothes, socks and hats, everyone will be delighted. Thank you VSF, the donors and the volunteers for loving the kids".
In the upcoming time, the project will continue to bring nutritious meals to the children, so that every day going school is a happy day for them.
Once again, we sincerely thank the trust and companionship of the sponsors with the Project "Growing up with mountainous preschool students ". We will continue to update information about the project implementation on our communication channels.
Please follow and accompany the project at: Facebook: http: // quyvitamvocviet; Website: http://vitamvocviet.vn
Sincerely Yours,
For Vietnamese Stature Foundation.