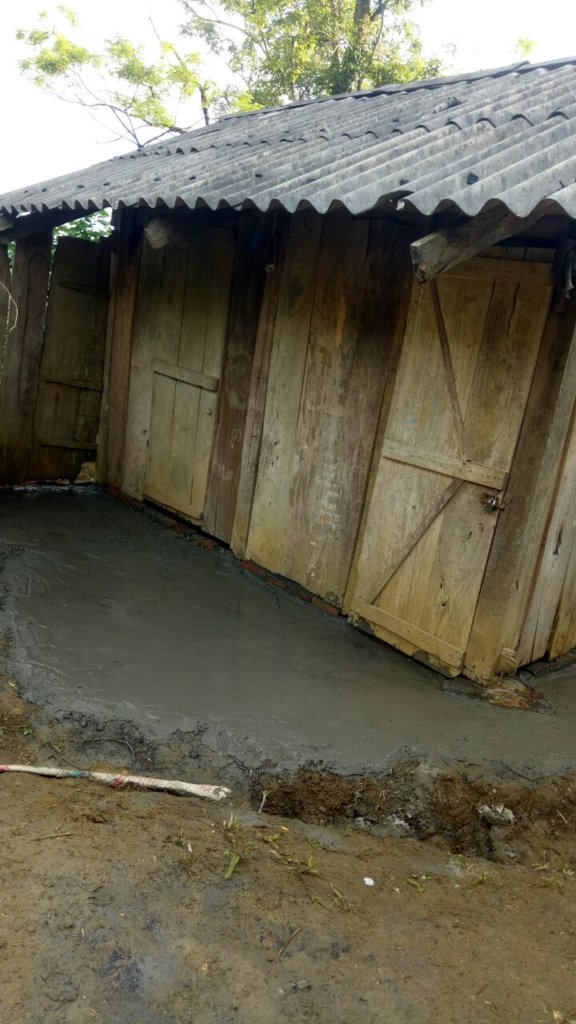 Dear Sponsors and those interested in the project,
A new school year begins with a lot of excitement for the children. This new school year at Khau Noong, Na O school sites (Thach Lam Kindergarten) and Ban La, Sang Soay, Khau De school sites (Thai Son Kindergarten), the children are even happier when they are sponsored nutritious lunches from the project "Growing up with mountainous preschool students"
Before the first day of the school year, teachers and parents altogether have prepared the facilities for a new school year.
Until now, the project have received 311.5 USD from donors. Thanks to the support, the children have had the first school lunches. Lunches are provided from Monday to Friday with a daily changing menu and a variety of foods (vegetables, eggs, meat, etc.) which are prepared in the school's kitchen, ensuring food safety and hygiene. Seeing the children enjoy hot rice bowls during lunchtime, the teachers could not hide their emotions. Ms. Nguyen Thi Liem - Headmaster of Thach Lam Kindergarten happily announced the news to VSF: "From now on, children will not have to bring steamed cornmeal or leftover rice for lunch. They will be provided with nutritious, hot meals and do not have to skip afternoon classes. We thank For Vietnamese Stature Foundation and many donors for supporting and taking care of these children in such poor villages. Hopefully with this support, the children will have a new school year full of joy."
We are also grateful to sponsors, who have always supported us, and looking forward to receiving your interest with this project.
Sincerely,
For Vietnamese Stature Foundation