Project Report

| Oct 2, 2023
Your incredible support has helped us reach our target of $50,000!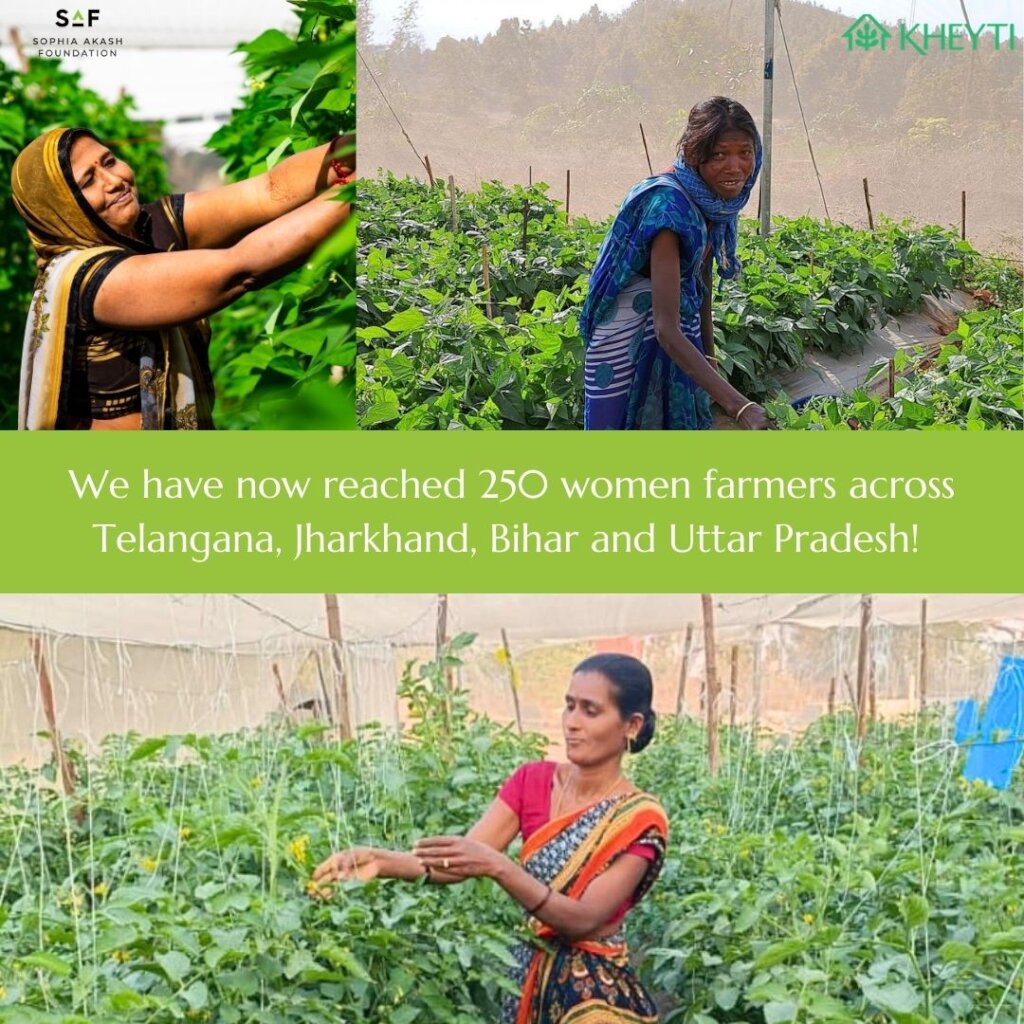 With your support, we have raised over $50,000 to help poor, women farmers adopt climate-smart greenhouses
Thank you for your amazing support!
We have successfully reached our goal of raising $50,000 for our current efforts to change the lives of 250 poor, women farmers in India, with the help of your incredibly generous contributions!
These women are now applying their important learnings by using their award-winning, climate-smart greenhouses. With your help, they have started using more sustainable farming practices, growing healthy crops throughout the year, whilst also significantly reducing their water consumption, and increasing their income levels.
Women farmers are reaping multiple benefits from their greenhouses
With the benefit of soil testing, drip-irrigation methods and on-ground training on how to maintain the greenhouses in a climate and pest-resilient manner, these women have also successfully improved the fertility of their soil, increased the volumes of their harvests and adopted the ability to grow different varieties of crops to further maximise their income-generating capacities.
The resulting, positive impact on their families has been remarkable to witness. They are able to feed their children and families with healthy, nutritional diets every day. They are able to reduce the amount of debt they have to burden as a result of lost crops. In many cases, they are now completely debt-free and able to use their disposable incomes to invest in educating their children, providing basic healthcare and further strengthening their farming livelihoods.
One of the most tangible outcomes for the women has been that their husbands and adult sons who had previously been resigned to migrating to towns and cities in search of work and income to send home, are now returning to their traditional farming heritage in their villages and no longer need to be away from their families.
We are scaling our efforts to reach more women farmers
You have been an important part of this transformative effort and helped change the lives of women farmers like Amba, Sumita and Rinku. We are forever grateful for your support.
We are also excited to share with you, that together with our on-the-ground partners Kheyti, we will continue with our collective efforts to empower another 1000 poor, women farmers to also become climate-resilient and sustainable farmers.
Please be sure to continue supporting our efforts to transform even more women farmers' livelihoods and once again thank you for your incredible support and generosity.