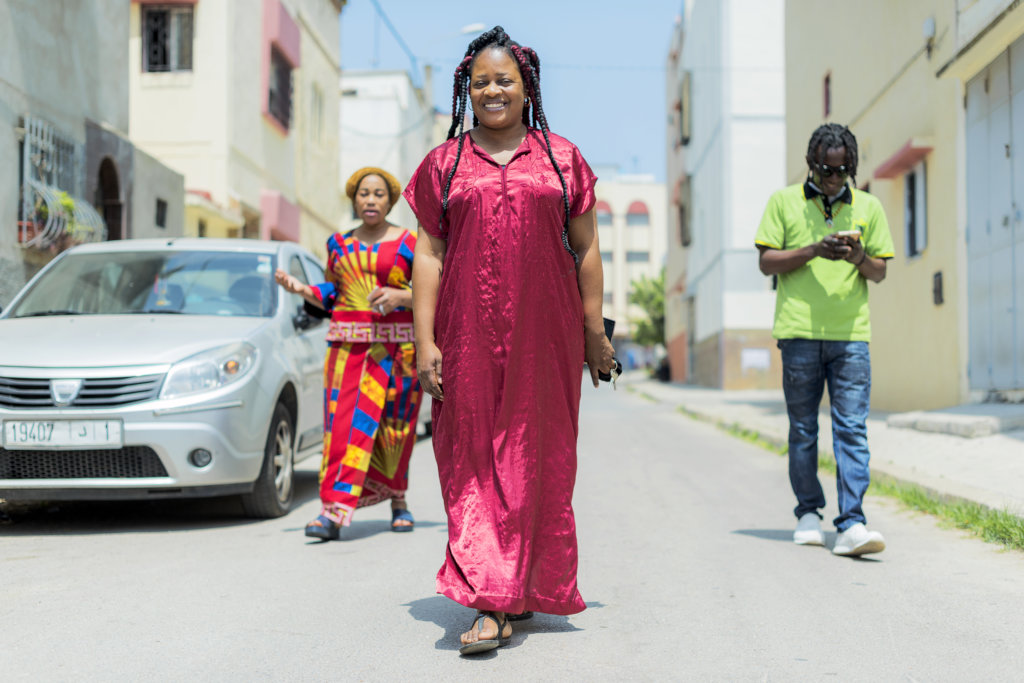 It has now been six months since we launched the Global Migrants Project! Thanks to your support, we are improving access to urgent relief services and creating intercultural spaces that connect migrant and local communities.
On 28 June 2018, we organized a meeting between NGOs and government agencies working to reduce the precarity of migrants in Marrakech. Participants highlighted three key challenges that limit their impact. First, poor coordination between organizations working on migration. Second, limited knowledge on the total number and the specific needs of migrants. Third, difficulty in reaching the communities that would benefit from relief services. To overcome these challenges, the Global Migrants Project is launching the Marrakech Migration Platform. This informal entity will facilitate coordination and organize regular meetings between relevant organizations, consolidate the information that they collect on beneficiaries, and create a leaflet with clear information on all available relief services for migrants. Collectively, members of the Marrakech Migration Platform will be able to improve access to healthcare, legal support, job training, education, adequate nutrition and weather appropriate clothing. We are very excited to carry this project forward and proud to work in collaboration with the Moroccan government.
Our intercultural program is also growing rapidly. In our ongoing collaboration with the Museum of Contemporary African Art of Marrakech (MACAAL), we organized an iftar (a meal of great cultural significance in Morocco which happens daily during the month of Ramadan). The event was attended by West African immigrants, Moroccans from diverse socio-economic backgrounds and Europeans living in Morocco. It was important because it allowed diverse communities that rarely meet to interact and network. In addition to continuing our collaboration with MACAAL, we plan on working with the French Institute and with Marrakech based artists and photographers to create multiple intercultural spaces, highlight the importance of diversity, and help migrants overcome the cultural and social barriers that impede their ability to pursue their long-term dreams.
Through the Marrakech Migration Platform and our intercultural program, we are reducing human suffering and helping migrants take control of their own fates. We hope that you will continue supporting us in creating a world that treats all humans with dignity.