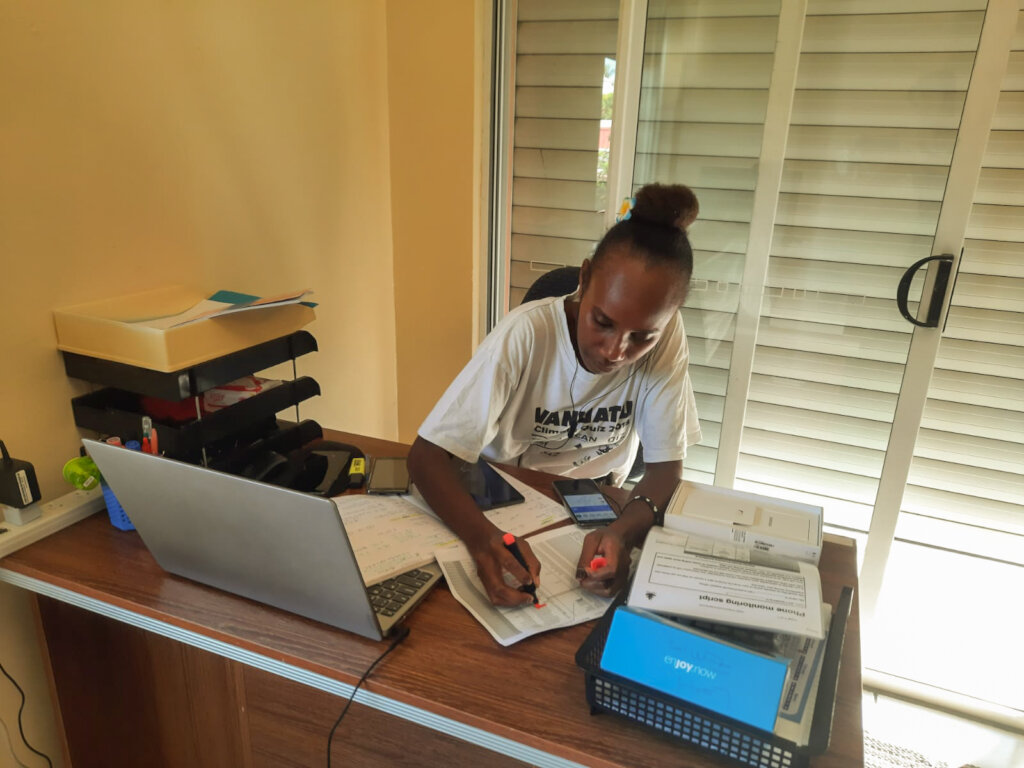 Vanuatu, an archipelago in the Pacific, had largely escaped the crippling effects of COVID-19 until March 2022. For a remote island nation, closing the borders and canceling almost all incoming and outgoing travel was a simple solution to keep its population free of the virus.
Although a handful of cases did reach the country, with strict quarantines, the virus was largely kept at bay. By the beginning of 2022, less than 10 positive cases had been recorded, but as travel was reintroduced, the number of cases sky-rocketed, despite two weeks of quarantine on arrival. As of mid-June, over 10,000 positive cases were reported.
In response, the Vanuatu Ministry of Health expanded its existing partnership with IsraAID's team in Vanuatu to conduct MHPSS (Mental Health and Psychological Support) COVID-19 screening. MHPSS volunteers, trained by IsraAID Protection Specialists and Vanuatu's psychiatrist specialist 'Mind Care Unit' operated a national COVID-19 Call Center.
IsraAID and the Vanuatu Ministry of Health's objectives in this joint project are to conduct mental health screening using a questionnaire, refer Ni-Vanuatu in need to the appropriate mental health services, and produce reports that are useful for the Ministry of Health's Mental Health Department.
In just the first month of operation, IsraAID and the Ministry of Health have made some significant achievements. Since mid-May when the program began, volunteers have already reached almost 250 affected individuals, including frontline workers, children, and the elderly. The majority of respondents have reported great appreciation for volunteers who have dedicated time to focus on their psychological well-being. The team of volunteers that have been assembled by IsraAID and the Ministry of Health follow a daily schedule and remain organized and committed to providing adequate mental health screening.
IsraAID volunteer Letty shared with us her experience working in the call center: "Some people on the calls maybe find it stressful to talk about Covid but when we speak with them, they feel free to talk. They also tell us what they need."
IsraAID Vanuatu will continue to work with the Ministry of Health and other local partners to mitigate the mental impact of COVID-19 in Vanuatu.
As COVID-19 continues to affect communities around the world, we are grateful for your ongoing support.