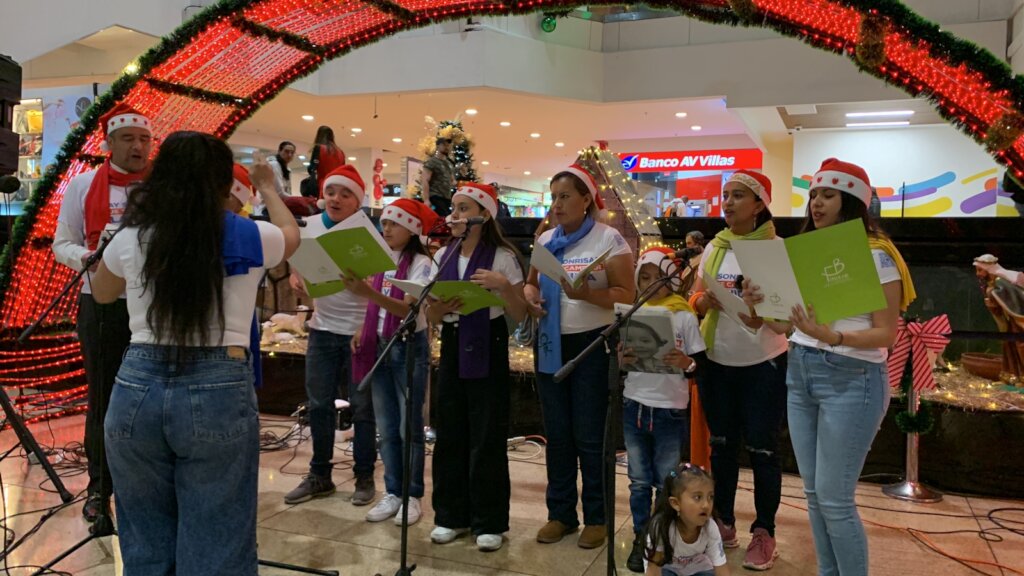 15th years ago, when we started the choir project with our patients, it seemed that it did not have much to do with the comprehensive rehabilitation we offered. Today after so many moments lived through the choir and so many experiences to tell, we can say that it has been one of the best ideas we have ever had.
The choir can be defined as the final exam of comprehensive rehabilitation.
The main consequences of being born with a cleft for everyone are the alterations in communication and implications it has for self-esteem, socio-emotional skills, and social relationships as a consequence of language alterations added to the physical stigmas left in the face. Although the physical sequelae will be corrected through treatment, this is not done in a single moment, nor overnight; It is a process that will take at least the entire growth period of the patient. This is how the final result is not achieved before approximately 25 years of age, resulting in the child or young person having to live with his appearance throughout the growth stage. It is also important to highlight that, in any case, there are always some lags that show that the patient was born with this condition.
With this in mind, we can understand why it is so valuable that patients can belong to a choir. Singing and doing it in front of an audience demonstrates the degree of rehabilitation in language and the strength and security they have gained that allow them to appear before an audience.
Young people and children come together through singing to share experiences, learn new things, strengthen their skills, and represent their institution. Many patients have passed through the Fisulab choir who have felt the contribution and support that this experience offers them to accept themselves and show themselves to the world with their cleft palate condition, without fear or qualms.
For us, the rehabilitation team, it is very grateful to see them represent the Foundation. Last December, the choir was invited by different companies to accompany the novenas and Christmas celebrations. They performed at a hospital, a shopping center, and three companies where they proudly sang Colombian Christmas songs before a varied audience of workers from different areas, demonstrating that limitations are in the minds of those who do not dare to overcome them.