Project Report

| Aug 5, 2021
Keeping the girl child in school through a packet of sanitary pads!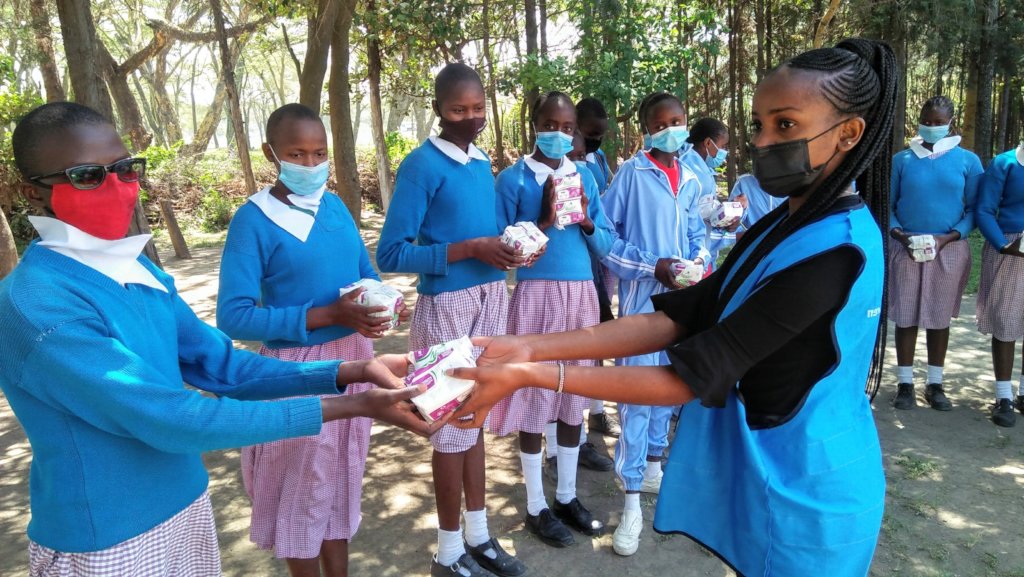 We are delighted to share with you the joys of what your kind donation has helped us all to achieve!
Your donation continues to support change the vulnerable girls' narrative by impacting greatly on girls whio are at risk of sexual exploitation or missing out on schooling completely because of lack of sanitary pads! Some of them are survivors of sexual exploitation, others highly vulnerable to "cheap sexual activities" to earn just about 0.5USD equalivalent, to buy the much naturally needed packet of sanitary pads.
464 (Four Hundred and Sixty Four) girls, including 32 Teen Moms (survivors of sexual exploitation) benefited from the 928 pads packets (Nine Hundred and twenty Eight) packets of Life Bloom's Nawiri Brand of Sanitary Pads. This was achieved between the months of April-July 2021! Majority of these girls are in school, and do not have to miss days from school because they cannot afford access to sanitary pads. A partnership with Naivasha Red Cross branch has taken this intervention to another level.
And each sanitary pads distribution experience through the 4 Girls Champions for Change (GC4C) Clubs in four differnet schools is made possible through the support by the head teachers and the teachers.
Each month, the girls clubs have leadership training sessions and discussions on topics like:
1. Mental Health Awareness
2. Gender Based Violence reporting pathways
3. Ndoto Zetu (Our Goals)
4. Safety measures to identify and keep safe from potentail kidnappers.
Some of the girls continue going to school because of the benefit of sanitary towels through their clubs!
The club leadership is led by the girls themselves, as they receive training and mentorship on becoming the voices for the vulnerable girls in their communities. Their groups are evolving into very safe spaces that are attracting more and more girls as the spaces expand.
In the period August -Sept -Oct 2021, we plan on increasing the number of beneficiaries from your donations to 1,300 girls.
We look forward for your continued support and donation. Please do not hesitate to reach our to us! With much thanks for this collaboration.