Project Report

| Feb 27, 2022
Creating Conducive Learning Environments: Changing Face; Changing Times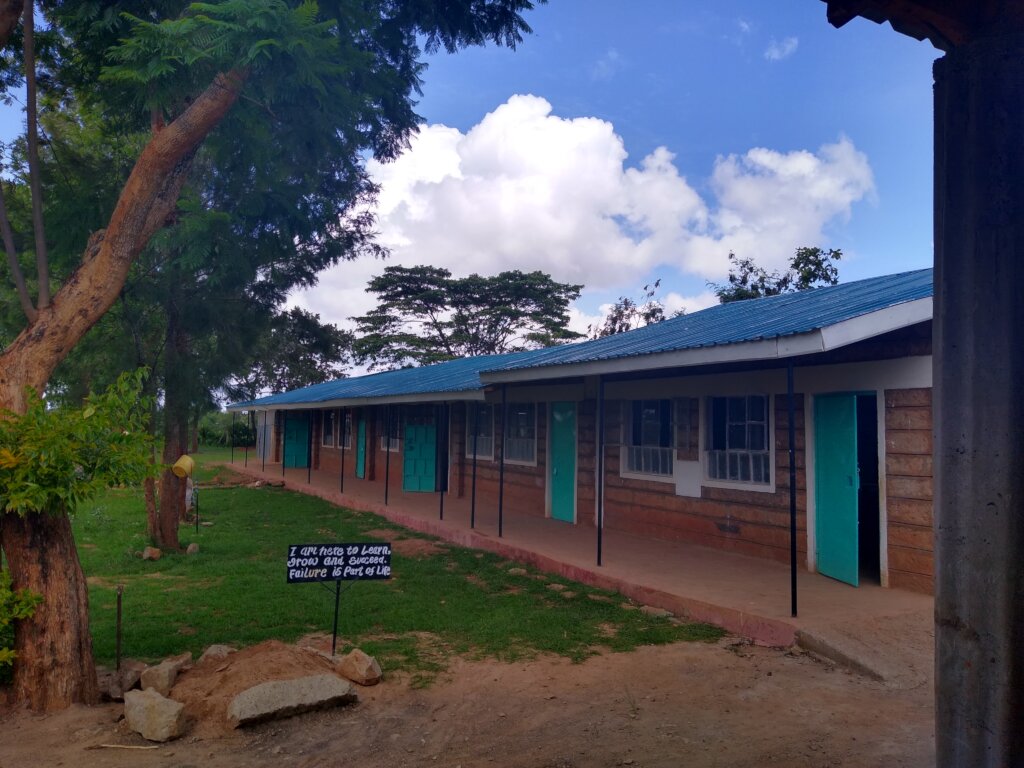 Dear friends and partners,
Thank you so much for your continued support! We have been able to literally change the face of the school environment during the months beginning October through to December 2021.
We have not just ensured the old roofing was replaced, but have also painted all the classrooms to become more aesthetically appealing to our learners! We have also been able to ensure that the open well that had poor protection (covering) received a face lift.
The students continued to be supported through the provision of an all rounded education, tthrough active participation by teachers in providing both academic teaching as well as helping nurture the talents and skills of the learners at school.
Most children were also able to get meals especially the vulnerable learners in Pre-school to Grade 5 level as identified by their class teachers. This dedication has seen children growing in their knowledge and practice of chess, soccer and responsibility through taking care of the environment, engaging in Young Farmers Clubs and participating in Performing Arts. Learners were able to showcase these skills during a School Cultural Day show organised by themselves and their teachers in the month of December.
Indeed, despite the challenges of the past year, the school has been able to grow and we, together, have continued to build the Acres of Mercy community school.
In the month of March 2022, the Class of 2021 will be transitioning to their respective next level classes. Class 8 will be sitting their national examinations from March 7th and transition to secondary school by May 2022. However, the school will be transitioning to the new CBC system fully in 2023 January and we are looking to set up a Junior Secondary School. The government has had a challenge meeting the demands of the change in curriculum and has called upon private schools to share the burden of education provision. For this reason, we plan to set up the school which will require additional capital fundraising beginning May- August 2022, so we can finish setting up at least 2 extra classes and recruit the right staff for the school, and source for all the learning resources by end of November 2022.
The task seems gargantuan but together we will be able to complete this in time and ensure we help our students transition without losing out during the transition period.
Thank you for your continued support and I sure do look forward to partnering with you more in this new direction in the coming months!