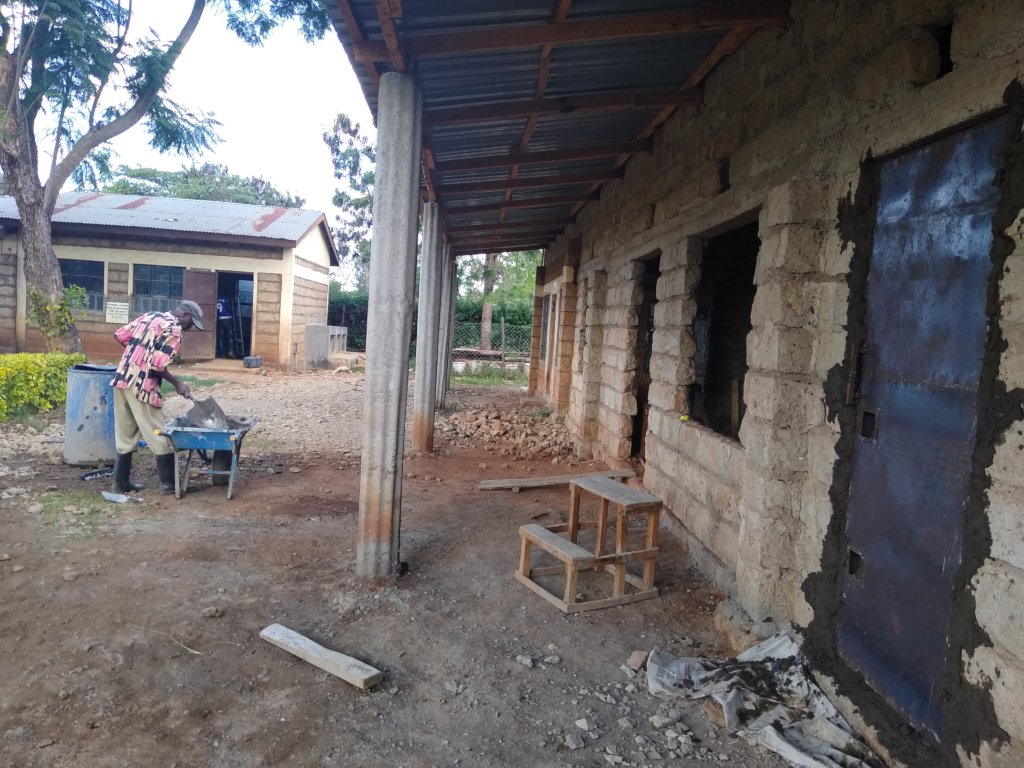 Dear friends and partners,
It was in November 2020 that we last had a report to share. A lot has happened at the school, as we work on completing building physical structures and a learning environment that will help learners learn in an ever changing environment. With COVID-19 forcing us to begin finding new ways of working and living, it has taken us time to adjust to some of the necessary changes that we had to make.
The school reopened on January 4th for 2nd term and 3rd term respectively. For the first time in Kenya, our school calendar saw us having two years in one. This was confusing for teachers, management, children and every stakeholder had to be constantly reminded on the differences.
The school's improvement goals remained as had been previously reported in the November 2020 report, namely; -
Pursue student mentorship to motivate students and support them during their time at school
Improve the level of Parental Involvement in their children's learning
Improving students' fluency in reading and comprehension
Improve teacher capacity to improve curriculum delivery and raise achievement of students and close achievement gaps for students not meeting expectations.
Though interactions had been minimized in the school system as we followed COVID-19 management we still managed to still prepare students for their final examinations.
We were also able to complete $4129 of buildings and sanitation, which also helped to expand the class capacity of class 8 students. The amount represents 40% of all spending in quarter three.
Our library that supports literacy was also made more accessible, close to 2000 titles/ books were read by students, from the borrowed books records while 40 had been borrowed by staff members.
The school was able to hold one parent's meeting where 63% of parents participated. This is great progress from the 47% figure of previous attendance for the same period when we started implementing the school improvement plan. As at 25th February 2021, parent to children ratio averaged 1:2.
In March, Class 8 completed their National Examinations, with 21 students, 12 girls and 9 boys transitioning from Primary level to secondary level. The rest of May will see them being selected to either join secondary education or tertiary training schools.
Grade 4 also completed their school year and will be starting Grade 5 in July 2021. The school is in the process of acquiring resources for the new year and needs about $500 for textbooks for this cause as it's a pioneer class in the new CBC (Competency Based Curriculum) system.
A new term begins on Monday, 10th May 2021. We look forward to partnering together as we try to achieve the goals aforementioned