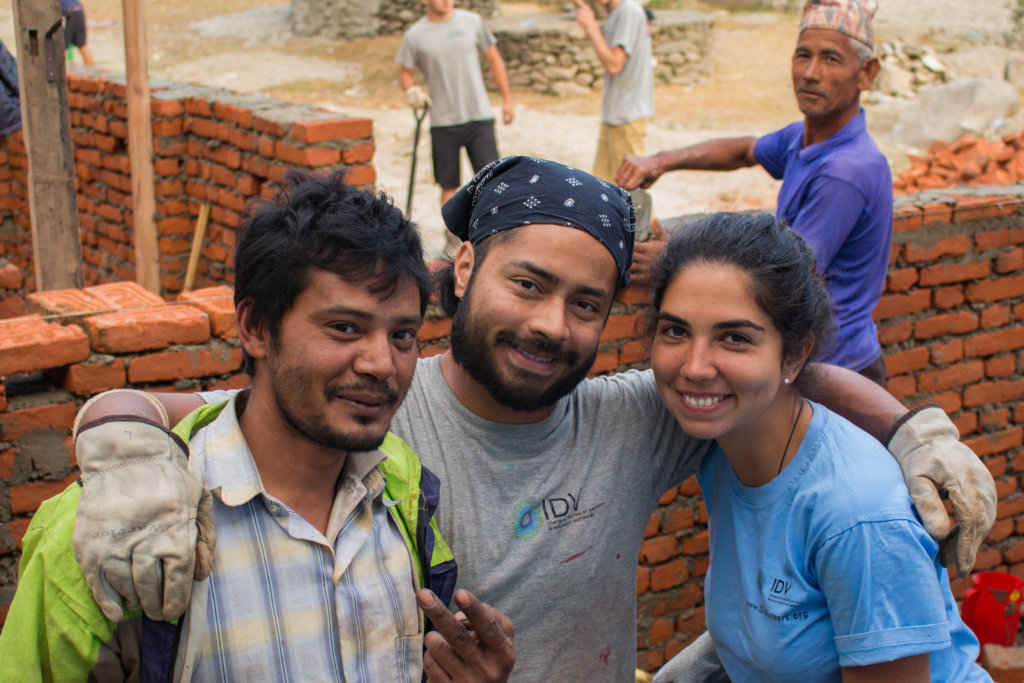 Thanks so much for helping to Give the Gift of Education in Nepal.
In our last report we described how we were continuing to support the Shree Bal Shiksha school in Sindhupalchok. After first building five new permanent classrooms, we'd moved onto equipping those classrooms by providing forty new desks and benches.
Since that report we've continued to support the school by providing other essential infrastructure - this time school toilets.
The school's original toilets were damaged in the 2015 earthquakes, and this means that there aren't enough bathrooms for the school's 600 children. They are many water-borne diseases in Nepal, including cholera, and this puts all the kids at risk of getting sick, or worse.
In fact, during any given week, multiple children are often absent from school due to stomach upsets and sickness. This is a problem in itself, but it also means that children often miss important lessons and get behind in class.
This undermines our work providing the classrooms and furniture and so, from the beginning of our time at the school, we knew we also wanted to provide new toilets once our other work was completed.
So, in late October we also began the construction of a brand new toilet block next to our new classrooms.
It's a fairly substantial project because, as well as building the new toilets from the ground up, we've also had to build a septic tank large enough to handle all the waste material.
So, in addition to utilising our own volunteers and resident engineer, we've also employed a local contractor and an all female crew of labourers as well. As a result, this project is not only meeting a major need at the school, it's also providing a vital income to families in the community as well. It's a win-win situation.
At first we were a little worried that there might be a communications barrier between the local workers and international volunteers. But our own local staff and the school's teachers were on hand to help translate and, after a just a few days, the combined construction team were on fire!
As a result, just seven weeks after breaking ground, the new toilets are now well on their way to completion.
After digging, and then pouring the concrete foundations - all by hand - work started on the brick walls for both the toilet building and the septic tank. Drainage pipes and door frames have been installed in the toilet block, and the septic tank walls were then rendered. Last week yet more concrete was poured for the toilet floors, and also the lid of the septic tank.
Looking ahead we'll soon be adding the toilet building's roof, and we'll also turn our attention to tiling, painting and the actual bathroom fittings. We'll also be providing a new water tank and pump so that the toilets have a constant water supply. This will ensure the toilets can be properly used and cleaned in the future.
All in all, we're delighted with how smoothly this project is running. When complete these new toilets will help keep the school's children healthy and, in turn, this will mean that they can make the most of the new classrooms and furniture we've also provided.
Thank you so much for helping to make this project such a success.
As always if you ever have any questions about our work or how we use your donations please don't hesitate to email Andy@IDVolunteers.org. We would be delighted to hear from you.
For more updates about our work please like us on Facebook or follow IDVExec on Twitter. You can also email Andy is you would like to be added to our direct mailing list.