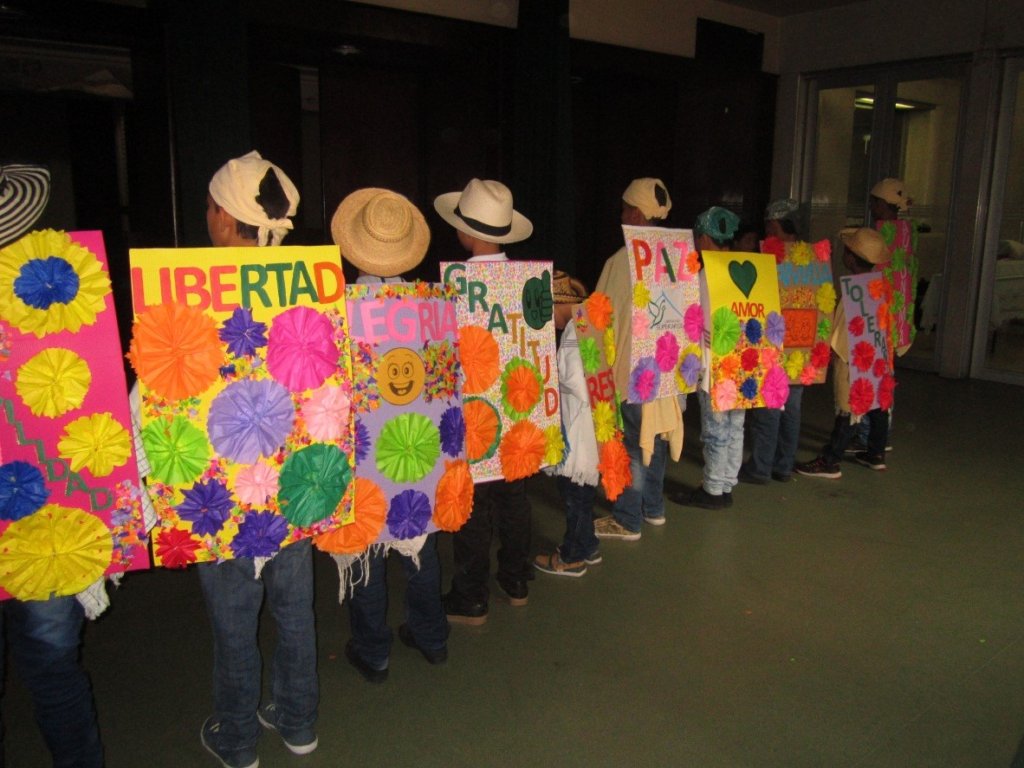 In this month of August, the city of Medellin celebrates its "flower fair", for this celebration, the children joined together to elaborate different works, such as planting, through which they learn a relationship with a living being of another nature and determine how And why it is important to care for the environment.
- The children and teenagers made "flower fair silletas" with flowers on paper, to pay homage to the families and remember the tradition of "Parade of Silleteros" that represent a national cultural heritage.
Story of a child who had fun making "silletas"
Name: Jake (no real name)
Age: 11 years old
Schooling: Elementary 4th grade
"Hello friends, I want to share with you that we celebrate the Flower Fair, it is the most important festival in Medellín, we made some silletas with paper flowers, to thank the families, because they help us to continue with the dreams that We have and with the help of the Corporación Superarse, we will grow healthy, thanks to all the people who help us, we will return to the house, stronger and more prepared."
- During the month of July, we celebrated with children and adolescents "Family Day" where the children shared in a space of fun, with their parents or some other member of their family, laughter, gifts, music and dance.
Academic, nutritional and other processes.

- 100% of the children and adolescents were able to improve nutritional parameters, advancing in the nutritional recovery plan. Equally The academic results of the first of the year were very satisfactory, achieving 95% of children and adolescents the goals of the training process.
- The value of honesty was the theme that was worked on in the project "Cinema and Literature", where children, adolescents and families understood the importance of attitudes in everything that applies sincerity and respect for others to To lead a quiet life on a personal and social level.