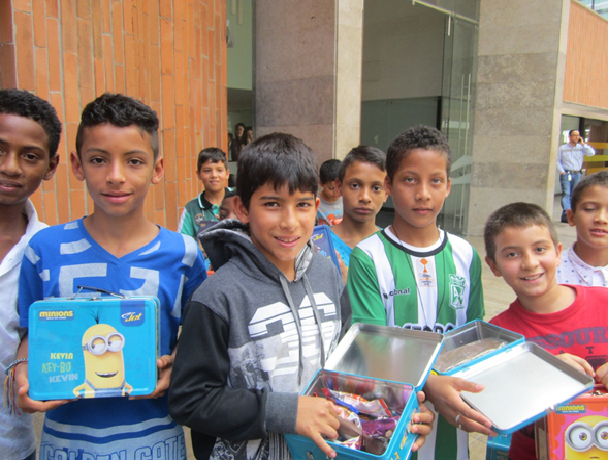 INTERNAL MODALITY - SPECIALIZED ATTENTION
- This month, it was possible to expand the Operating License granted by the Government through the Colombian Institute of Family Welfare.
- In nutrition, we have 37 children who are with a special nutritional recovery plan, when malnutrition due to negligence of the caregivers.
- Currently 13 of our children are diagnosed with mental health, which requires management with health system organizations to guarantee medicines that facilitate behavioral management.
- The children benefited from educational activities related to the prevention of sexual abuse in the family and social environment.
- With the participation of the children and families a strategy was formed that facilitates listening to the proposals that they themselves have to improve the coexistence.
- The families of the children benefited from training workshops on "Fostering Guidelines" and "Healthy Habits" led by professionals in psychology, nutrition and social work.
- 4 activities were carried out for social work with families, to raise awareness about the importance of strengthening affective bonds.
- 5 families are highlighted that achieved the objectives of the care plan and currently receive the children in their homes during the weekends.
- In the academic part, strategies were established with the Educational Institutions to accompany the school process of children, taking into account the deficiencies that are presented by age and the violation of fundamental rights. However, academic results were excellent, 80% of the children achieved the goals and plan was established with those requiring school reinforcement.
- The children produced crafts to be given as a gift in celebration of Mother's Day.
- The process called "Academic Tutors" will continue its application according to the excellent results obtained, this is a special plan of accompaniment to school tasks.
- The children continue participating in the musical formation through the agreement with the "Clave Clásica" Corporation.
"I need your help to get ahead"
"Thanks to your help, I am an easy person to deal with"
Links: