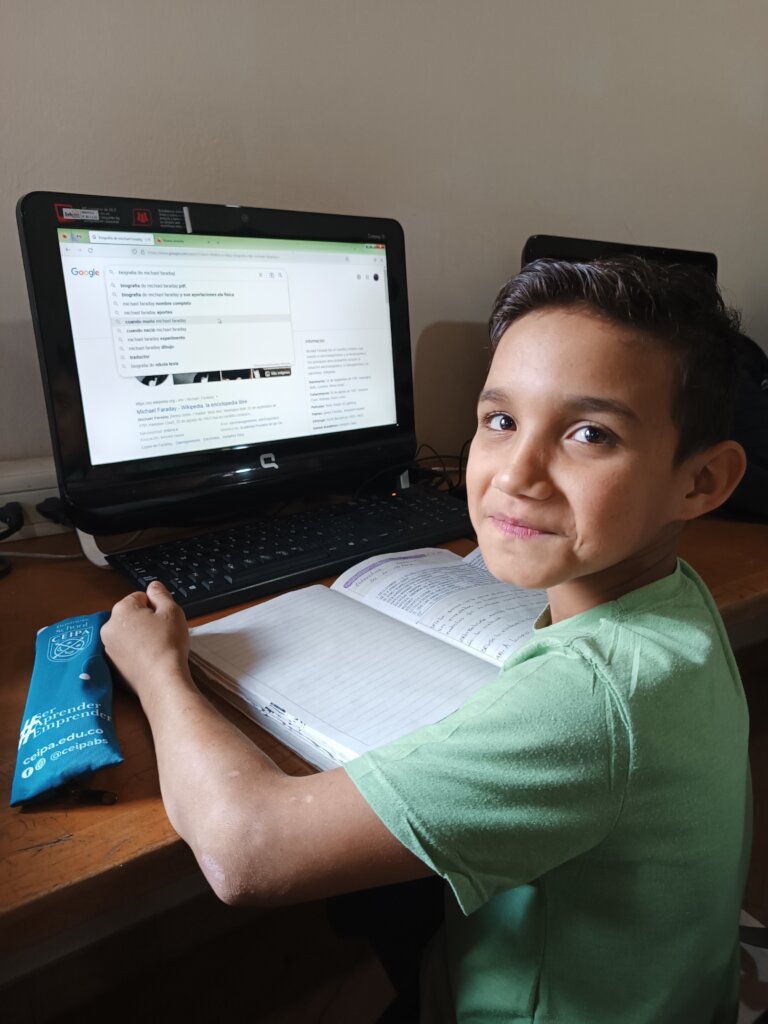 "Throughout my childhood I felt alone and suffered abuse, but in SUPERASE I found love from home and the inspiration to change my life. This is my story."
My story, although full of pain in childhood, was able to be transformed for the better thanks to the CORPORACION SUPERARSE , who through its projects and programs, such as Plan Padrino (donation recurrent) has made it possible for many young people like me to study, have a family or support network, and fulfill our dreams.
I am Andrés, I was born in Medellín in 1995 in a dysfunctional family, in an environment of prostitution and drugs. At 2 years old I was declared adoptable. Between the ages of 4 and 14 I went through several temporary homes, in one, the foster mother was very strict, there I learned the prohibitions for everything. Although I was an obedient, responsible and kind child, the treatment they gave me was so harsh that I became very rebellious. I lived in dangerous and unsafe neighborhoods, sometimes I had to hide under the bed and cover my ears because of the screams and the bullets in the street.
At the age of 14, I met a professor from the CORPORACION SUPERARSE who managed to get me transferred to the Corporation's boarding school. It was the best stage, the teachers were kind, the treatment was humane and fair, I lived enriching and happy experiences, I could learn, watch movies, read books and play, I could be a child. I fondly remember that the ladies in the kitchen treated me with love and respect.
One day, talking to a teacher, I told her the reason for my rebellious behavior and she told me: "Andrés, your future does not depend on your surrogate mother or on an institution (ICBF), it only depends on you"
From this, I decided to change, I became kind and respectful. I liked to play, build houses or rooms with stones, from there I began to feel a passion for design. In SUPERARSE I met Hamilton, a young man who quickly became my best friend, forming a connection of almost brothers. But later he was adopted by a family in the US.
At the age of 17, thanks to SUPERASE, I began to study Architectural Drafting, and with the support of a sponsor, they got me everything I needed to travel to Minnesota for a week, to visit my friend Hamilton and his family. At the age of 19, with the support of this family, I return to the US to study English for a year. They go through the process to adopt me, but since I was already of legal age, they don't get it. "You will always be our son," were the words of the woman I now call MOM, because even though he couldn't legally adopt me, he always watches over my well-being.
A few years ago I returned to Colombia and now I study Space Design and Management at the private University of Medellín, fully paid by my parents from the US.
You can also support a child or young person like me, so that he can transform his life,
with a quality EDUCATION

DONATE THIS NOVEMBER 29. DONATE ON GIVINGTUESDAY!