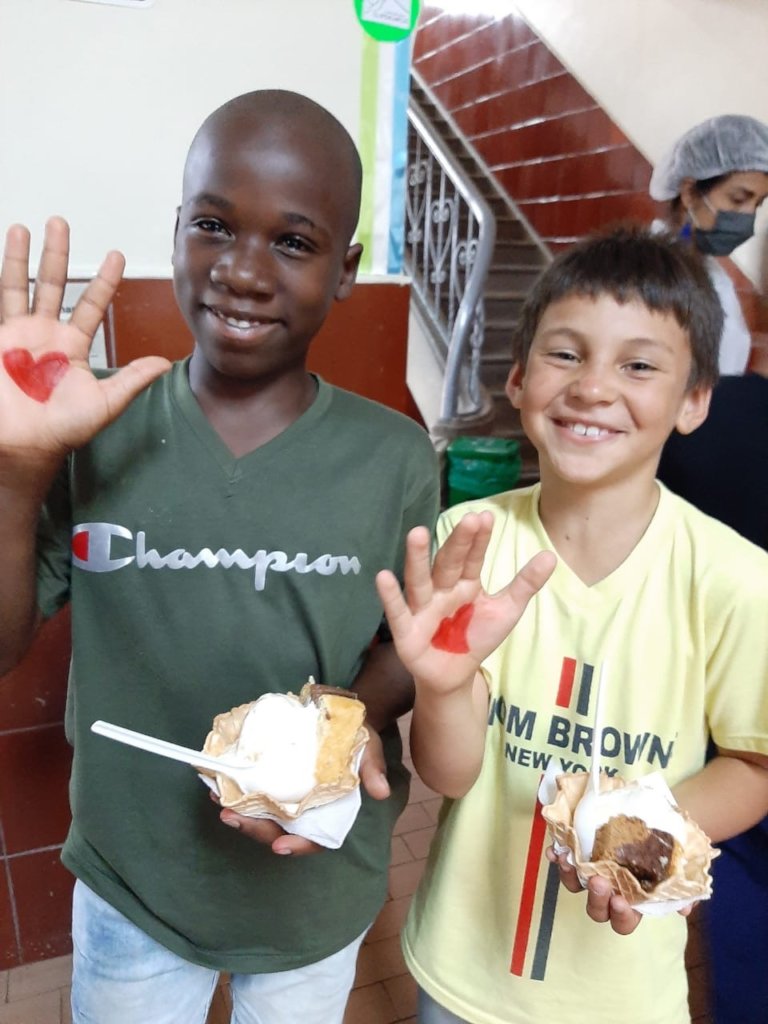 "I am Roger (no real name), I am 10 years old and I live in the boarding school of SUPERARSE, with other children because I do not have parents, here we all live very happy, we always study, play and eat together, because we do not have much space.
In July we got sick, one day they told us that a lady who prepares food, could not come to work because she was sick, at the same time some of my friends also felt sick, I just felt a little headache, but in that same week some doctors came to test us for Coronavirus, they put something in our nose and then the results also scared us, because many of my friends and I had the disease that we see news about every day, other friends who did not have any symptoms, also the result was positive.
Immediately our routines changed, we had to wear masks in all spaces, play with masks and eat very far apart, everything changed very quickly, but also very quickly we returned to normality, thanks to the fact that we followed everything they recommended in 2 weeks, we were without illness and with a negative result, none of my friends got very ill, only some of us got a little flu.
Now we are very healthy, but we learned better how to take care of ourselves, we cannot leave the boarding school at all and we cannot receive anyone, no one can come to visit us, that makes us sad, but we know that it is necessary to remain healthy."
Like Roger, 35 more children were affected by COVID19, however their age and care, the disease did not affect them seriously and Thank God and they are all well, some of the children were never infected despite living all together, doctors say they may have developed immunity from living together.
¡WITH YOUR HELP we can continue to stay healthy and with all the care we need. DONATE TO THIS PROJECT to protect more children!