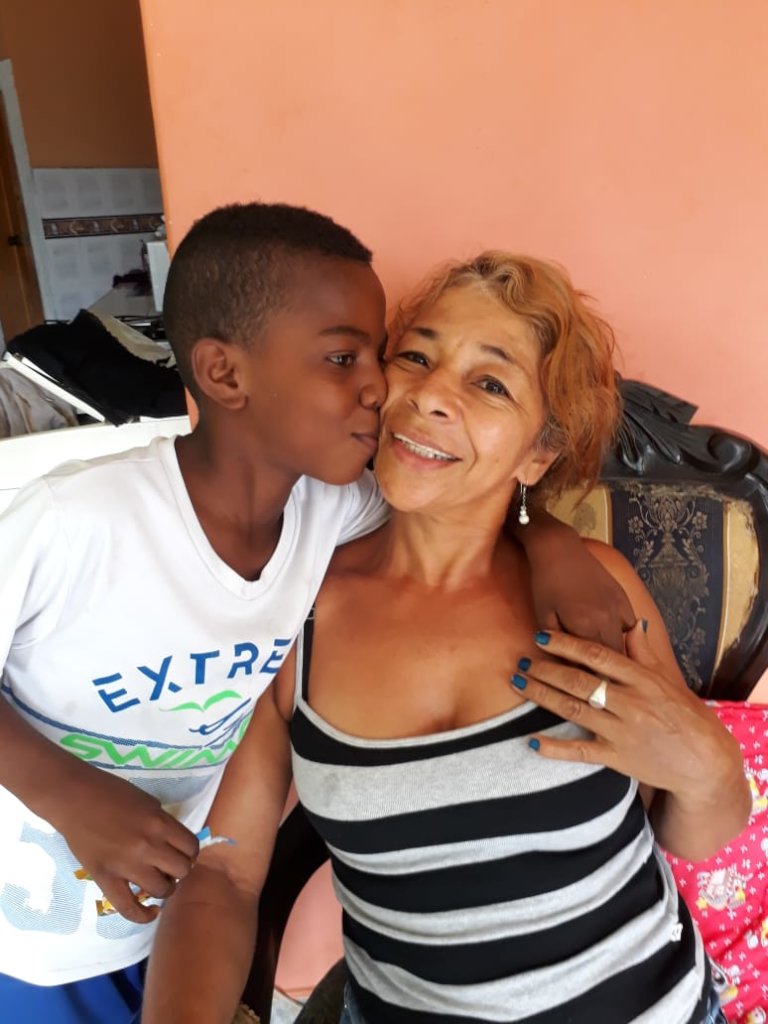 With the growing number of abandoned children or in a serious situation of violation that we receive in our boarding school and that we know faces the city and the country, it is important to develop different educational strategies that provide children with a space where they can experience positive experiences reality that they have faced.
The FAMILIAS AMIGAS "BLANCA LUZ RESTREPO" program, which has been carried out since 1975, is an educational experience, aimed at protecting and protecting the rights of children who have been affected by violence, abuse and neglect, spending the holiday season with volunteer friendly families, which allow them to experience positive references of coexistence and communication, as a family-educational interaction strategy, for children
The General Objective of the program is to promote healthy and safe environments where children and adolescents, who have experienced difficult living conditions in their families of origin, through the program learn and live new family models, enabling the strengthening of social ties and construction of successful life projects.
Through the "Blanca Luz Restrepo" Family Friendly Program, participating children and voluntary families experience an interaction, based on family values such as respect, discipline, generosity, and above all a lot of solidarity and love, designed as a strategy of family interaction for children who have no family or who have suffered in a dysfunctional family.
The program is carried out twice in the year, during the school holiday season, in which 43 boarding school children travel to the municipality of Sopetrán-Antioquia; In the middle of the year, for 15 days and at the end of the year for 30 days, sharing the Christmas holidays with the families that host them.
During the course of the 44 years of execution, the program has been carried out without interruption, in the school vacations of half and end of the year, with the children served in the Internship and a significant number of voluntary families of the municipality, who have remained in time, including passing from generation to generation by the same family and their descendants, training throughout the year, to provide love in the appropriate way, reaching figures such as:
1,395 children and teenagers of the boarding school have participated, benefiting from the family experience.
1,137, participating families, of which 4,548 people have been trained to participate (4 people on average per family), which shows that 5,943 people have been impacted.
All their contributions are important for the development of this and many other programs for the well-being of children in Colombia