Project Report

| Sep 27, 2023
Ramadan Dates Distribution to Orphans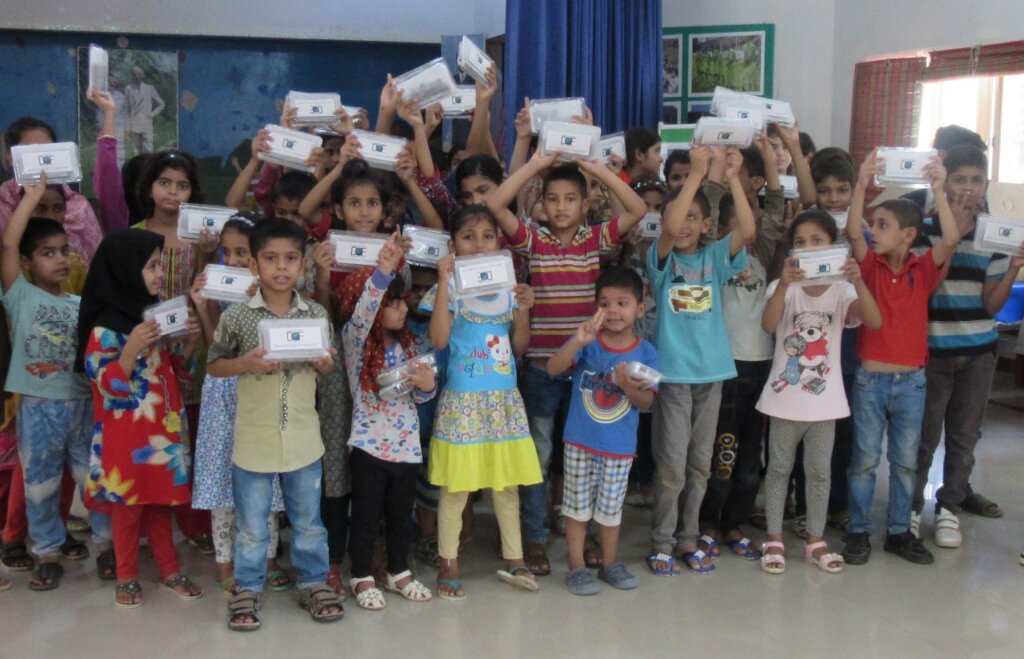 Dear Supporters and Benefactors,
With immense gratitude and pride, we present the project report for distributing Ramadan dates (Khajoor) to orphans residing in various orphanages, including the SOS Children's Villages of Sindh, Hooseni Yateem Khana Waqf, Abdul Sattar Edhi Foundation, and others.
Project Overview:
During the holy month of Ramadan, our organization embarks annually on a mission to bring joy and comfort to the lives of orphaned children by providing them with nutritious and delicious dates. Ramadan, a time of reflection, generosity, and compassion, offered us the perfect opportunity to extend our love and support to those less fortunate.
Project Execution:

1- Coordination with Orphanages: Our team initiated discussions and collaborated closely with the management teams of the SOS Children's Villages of Sindh, Hooseni Yateem Khana Waqf, and Abdul Sattar Edhi Foundation to ensure a seamless distribution process.
2- Date Procurement: We sourced high-quality dates from trusted suppliers, emphasizing the importance of providing not only sustenance but also a sense of dignity to the orphans.
3- Distribution Drive: Volunteers from our organization, along with the staff from the respective orphanages, organized distribution drives to ensure that every orphan received a generous supply of dates.
Project Impact:
The impact of this initiative was profound and heartwarming. Through your generous support, we were able to:
• Provide nutritious dates to over 5,500 orphaned children.
• Create smiles and moments of happiness during the blessed month of Ramadan.
• Foster a sense of community and unity among the orphans.
Gratitude:
We would like to extend our heartfelt thanks to each one of you who contributed to this project, whether through donations, time, or resources. Your support made it possible for us to make a positive difference in the lives of these orphaned children.
Next Steps:
Our commitment to these children does not end here. We are actively exploring further initiatives to continue supporting these orphanages throughout the year, ensuring that these children receive the care, education, and love they deserve for the upcoming Ramadan.
Conclusion:
In the spirit of Ramadan and humanitarian values, we believe that it is our collective duty to support and uplift those who need it the most. Together, we have made a meaningful impact on the lives of these orphans, and we look forward to more opportunities to make a difference. We request you continue to give and spread the word. If you can give weekly or monthly, we can feed thousands of more orphans this Ramadan.
Thank you once again for your unwavering support and compassion.
With warm regards,
Noman Shakir
Chief Financial Officer
Dawood Global Foundation's LADIESFUND