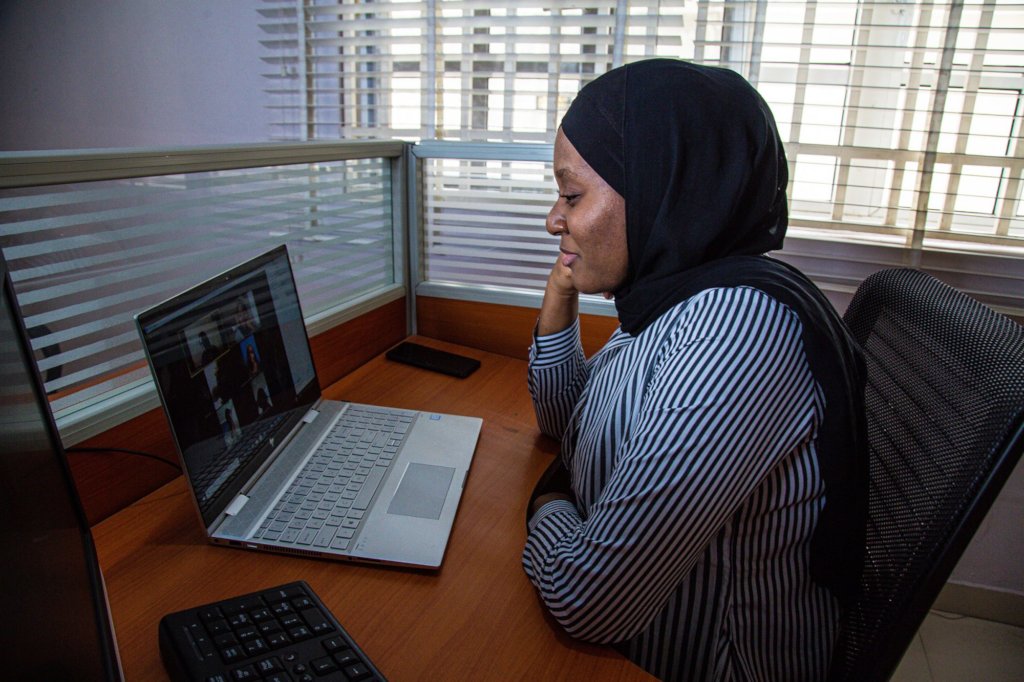 Final Report (July 2020 – December 2020)
GlobalGiving Grant Report
Organization Name: SHE WRITES WOMAN MENTAL HEALTH INITIATIVE
Project Name: GlobalGiving (Accelerator)
Contact Person: HAUWA OJEIFO
Grant Award Amount: 4,924,448.34Project Duration: 6 MONTH
Total number of clients served from GlobalGiving: 207
Indicate the area or neighbourhood (s) where services were provided: National
Program Project Description: Safe Place Nigeria is a virtual community that consists of both open and closed communities. The current open community has over 22,000 people across all our platforms and have access to all our services. The closed community is in collaboration with Facebook Groups and seeks to provide a deeper engagement to mental health-conscious Nigerians by providing access to self-care tools, digital mental healthcare, and wellness practices at a fee. The project also widely includes our 24/7 toll-free helpline and our free online virtual therapy sessions.
Major Outcomes Narrative:
Safe Place Nigeria closed community: This community provides paid members easier access to mental health professionals, DIY self-care kits, digital mental health tools, and many more.

Safe Place open community: This currently consists of over 22,000 members. We offer our paid services, referral services, mental health helpline, and virtual therapy.
Activities
The activities on Safe Place Nigeria are split into three parts.
24/7 toll-free helpline: Our counsellors handle this line to provide free access to mental health support to Nigerians all over the world have been able to access mental health support anytime they need it, at no cost.
Virtual Therapy Service: We filter in clients through our open community (Instagram, Facebook, and Twitter) to inform them about our free virtual therapy services. Any Nigerian can access therapy services by clicking on our short link and scheduling a time that works best for them.
Safe Place Nigeria Virtual Community: This is a closed community on Facebook groups where members from our open community can get deeper engagement on mental health wellness at a token fee. On the virtual community, members get daily access to mental health professionals through Facebook Rooms (or posts) where they can listen to others willfully share their mental health journeys and also contribute to conversations surrounding the impact of global and local activities on their own mental health. Members of the community also get access to mental wellness content on the group such as weekly charges which motivate and help set the pace for productivity; monthly care packages which include soothing playlists, affirmative messages, and monthly challenges; downloadables and worksheets to help members keep track of group activities and a quarterly Livestream program where prominent voices come to share their own mental health experiences with members.
Impact
A total of 63 people have benefited from the toll-free mental health helpline
The counsellors helped the callers dissipate suicidal thoughts, provide empathy, and provide psychological first aid.
We successfully dissipated the suicidal thoughts and presented in 40% of the callers
Referred callers for further services to mental health professionals
144 individuals can access mental health professionals.
Helpline & Counseling
Due to the effects of recent events like the COVID-19 pandemic and the #EndSARS protests, She Writes Woman created the first national mental health helpline in October 2020. This line was used as a point of help for anyone who needed it due to the trauma from recent events.
From October till now, the helpline has received calls from about 63 people.
EXPENSE BREAKDOWN
Expenses below represent 6 months of activities – July to December
EXPENSE
DESCRIPTION
NGN
Balance Carried Forward from 30 June 2020
771,041.01
Amount Received between July and December
380,207.33
Total Amount available to spend
1,151,248.34
Salaries - July to December
Executive Director
270,000.00
Programmes Coordinator
180,000.00
Safe Place Coordinator
180,000.00
Finance
120,000.00
Counsellors
250,000.00
Graphics & Content Creation
July to December
100,000.00
Internet, Data and Mobile Credit
July to December
49,000.00
Total Amount disbursed to date
1,149,000.00
Amount Left as at 31 December 2020
2,248.34
Links: