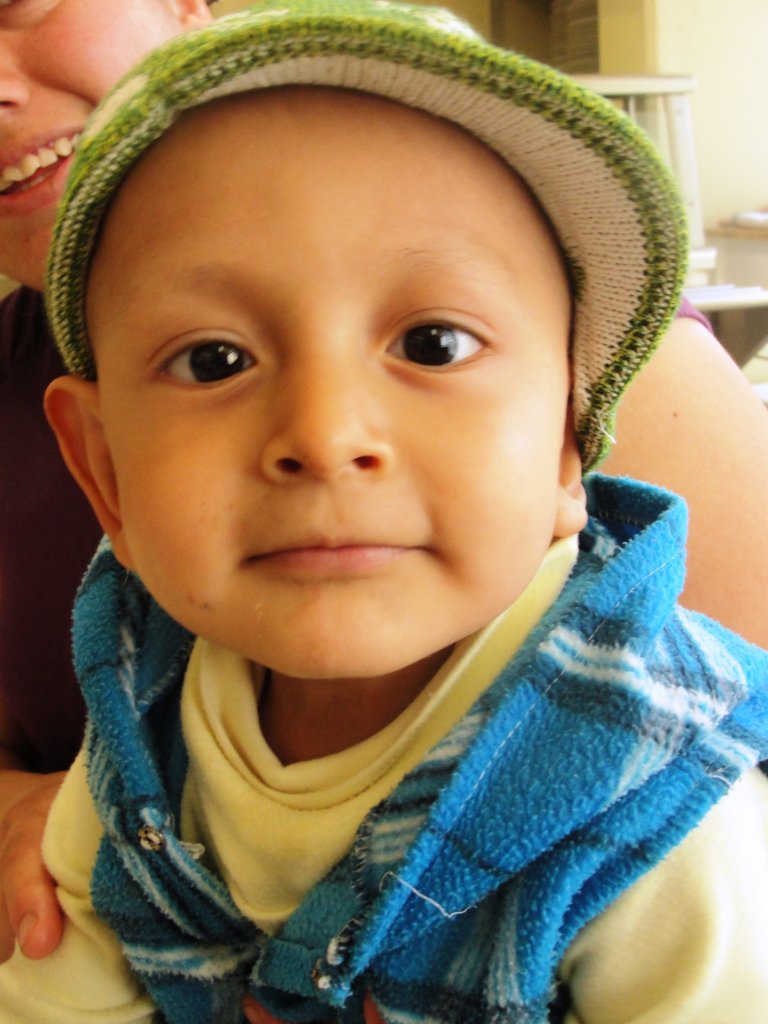 Emmanuel was born in the state of Guerrero in Mexico. His parents, Lucio and Antonia, worked the land for a living, by cultivating mangoes, they managed to earn enough income to support their family.
One day Emmanuel began having headaches and soon afterward stopped walking and talking. His parents had no idea what was happening to their son and began to search for answers.
They decided to travel to Mexico City in the hope that over there Doctors could tell them what was wrong and help to cure their son. With hardly any money at all, they set off on their journey.
After two months finally, they received an answer – Emmanuel was diagnosed with medulloblastoma, a cancerous tumor in his brain. The tumor had caused his headaches and loss of mobility and needed to be treated as soon as possible.
Out of money and with no place to sleep or eat, Emmanuel's parents decided to risk everything for their son. In order for the family to stay together and support one another through the grueling weeks ahead.
Lucio and Antonia spent some nights on the floor of the hospital corridors and some nights on the street. They ate just one meal a day and had to use public restrooms whenever they could.They were running out of money and options.
One day, a doctor told Emmanuel's parents about Casa de la Amistad, a care home for children battling cancer and their parents. Not believing something so good, Lucio and Antonia visited the Institution.
Lucio recalls their introduction to Casa de la Amistad saying, "They welcomed us as if it was really our home. They are a blessing in our lives."
Just one day before they found out that Emmanuel's treatment would require an operation and subsequent hospitalization, which they could not afford, but in Casa de la Amistad thanks for your donations all of Emmanuel's cancer treatment are free.
For the first time since their arrival in Mexico City, Emmanuel and his parents were able to sleep in a clean room and eat three meals a day. Best of all, the have new hope for Emmanuel life!
Emmanuel a 4 years old boy is now 100% covered as well their family needs. Casa de la Amistad takes care of everything so all the family can focus on helping Emmanuel get better.
Like Emmanuel, thanks to your donation 9 children are receiving oncological and medical treatment and among their families are getting the full support of the shelter house, nutritional meals, paid transportation to the hospital and for their hometown when they need so.