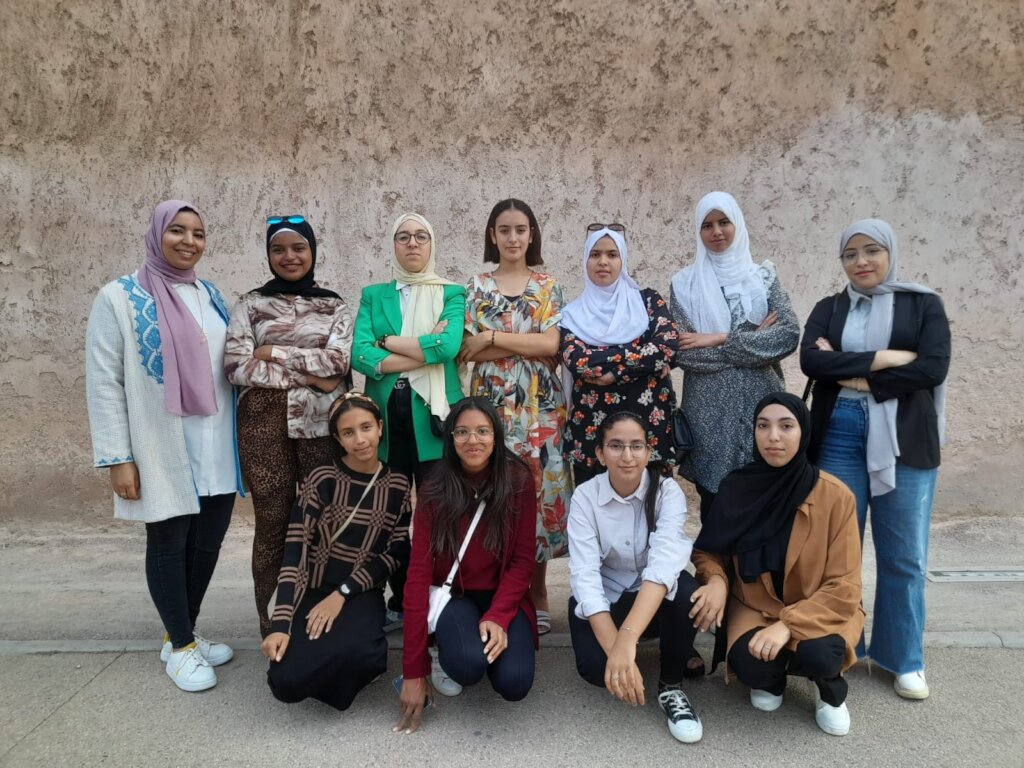 Hi Friends,
We are incredibly grateful to all of you for continuing to support our mission to Give Girls Rights for Life in Morocco, helping them to become the leaders of today and tomorrow.
Combating child marriage is one of the ways we ensure that girls continue to have their rights in Morocco. According to Girls Not Brides, in Morocco, 14% of girls get married before they turn 18; the practice is more common in rural areas, where the rate is considerably higher. It is clear that this has a negative impact on young girls' health, education, and general well-being, which is why Project Soar is attempting to put an end to it with your support.
Through a variety of initiatives aimed at educating girls and their families about the dangers and consequences of early marriage, we hope to eradicate child marriage in Morocco by 2025. To accomplish this, we have been holding workshops aimed at ensuring that girls stay in school and are aware of their educational options for achieving their goals. In 2022, less than 1% of Soar girls were married before the age of 18, demonstrating the initiative's success thus far.
Another way we make sure girls are aware of their options outside of marriage is through the implementation of community dialogues within the local neighborhood to encourage alternative paths for girls and to spread knowledge of the negative consequences associated with marrying young. The significant impact child marriage has on young girls' lives is extremely damaging making them more susceptible to domestic violence, high-risk pregnancies, and dropping out of school. However, with your continued support, we can keep working to eradicate this harmful practice and grant girls the rights and opportunities they deserve.
Soar Girl Soumia states "I see classmates wasting their futures, forced to get married and often soon divorced. Marriage is not meant for children - it is meant for adults."
We want to thank you for helping Soar Girls to gain access to the knowledge they need to overcome gender inequality. By supporting this campaign you are helping girls overcome these challenges. Never doubt you are making a difference!
Warmest wishes,
The Project Soar Team