Project Report

| May 28, 2020
HOME LEARNING DURING LOCKDOWN IN MAYUGE, UGANDA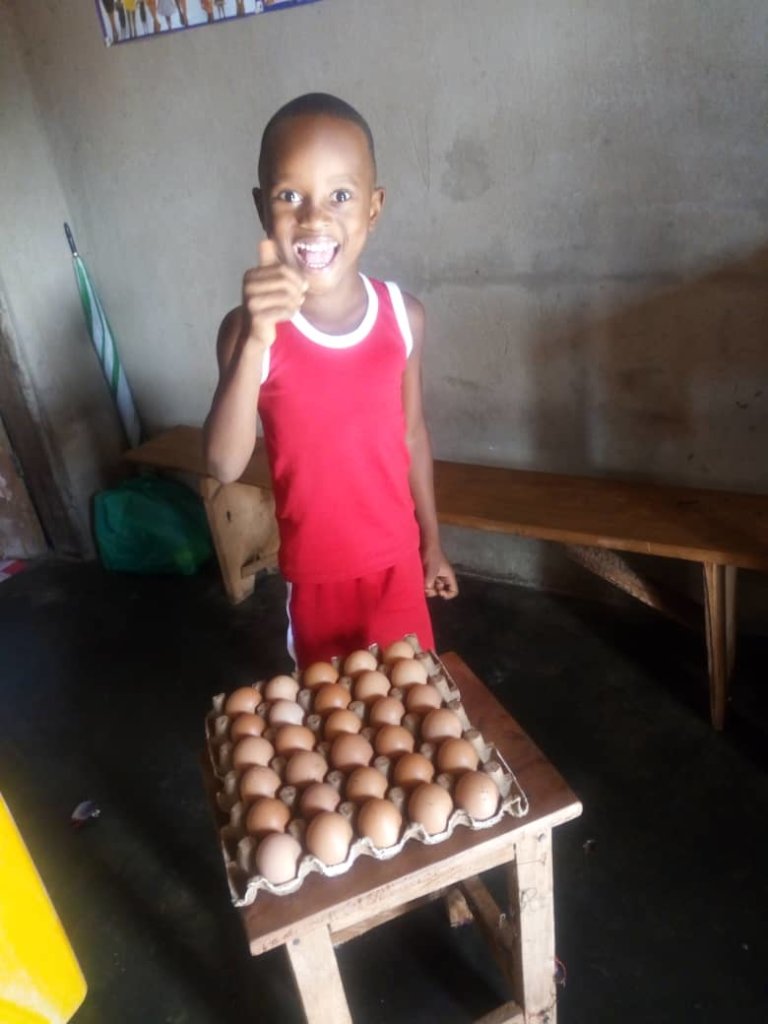 Greetings to you, here is a quick update from Kathy's Kindergarten amidst the ongoing pandemic.
As directed by the government, all schools have been closed since 20th of March because of the ongoing situation.
The lockdown has posed several challenges to both the children and their parents. Not so many of the children's parents are in position to read and write, which makes it a really hard task for some of the children to learn while at home. Some parents get so caught up with household chores and growing food in their gardens, hence giving less or no attention to the child's learning whilst at home.
Some of the homes are not conducive to enhance a child's learning because they are too close to the roadside and hence there is a lot of disruption to children's concentration.
Since the schools were closed unexpectedly, we decided as a school to provide the children with the first set of home learning materials that would keep them busy and we are glad to hear that parents are trying their best to help our children learn while they are home.
After consulting the parents on the progress of their children with the home learning materials provided, they gave us a positive response that the children were picking up, later on, we gave them the second set of home learning materials when the lock down was extended to cover the period that they were to be at school before holidays.
In this month of May, they are supposed to be in holidays already and so we did not give them any learning package for this period because we expect them to be resting from schoolwork for a while. Instead we gave all our kindergarten families a tray of eggs to help during this difficult period. The lockdown and the floods destroying crops has resulted in some families having nothing to eat. This gesture was appreciated by all our kindergarten families.
Meanwhile, in case the lockdown is still extended even after the holiday period we hope to continue providing them with the home learning materials to help them not to fall back in their education, and I believe one day with a great teacher is better than a thousand days of diligent independent study. The children were with us for a month plus before lockdown and therefore we are so hopeful that, if we keep providing them with the home learning materials, even while they are away from us, they will not fall back in their education.
Thank you to all our kindergarten teachers for their hard work in keeping our children educated during this difficult period and a special thank you to all our donors for making it possible for us to help the children and their families.
Links: