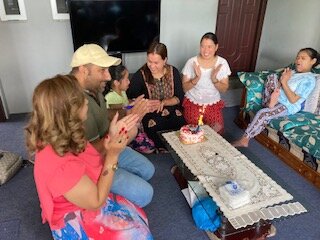 It is so inspiring to make a real difference!
As we start a new year we tend to think of new beginnings and new initiatives called 'resolutions'; we also look back to the year just past and give thanks for whatever stood out in 2022.
Our 'family/foster' home in Nepal is a shining example of an initiative that serves as a working example of what more we can achieve together.
Some insight to the project can be appreciated in this recent email exchange:
From Raja (in Nepal) to Sponsors (in Australia)
I would like to thank you both for supporting our first 'Family Home' for the last eighteen months.
Believe me, the change you have brought in those four girls is incredible and unimaginable. The mother is looking after the girls very well; in return, the girls are looking after their mother.
An outstanding outcome for the mother, is that previously she was only able to see the girls for a few hours each week since she had work commitments; Sharda said she "never experienced motherhood" as she was seeing herself as a defending wall that's only job was to feed well the girls and look after their small needs.
Now, since she got a chance to be a full-time mother, she has realized the new definition of being a mother.
For us, she is an amazing mother, caretaker, and an amazing woman. We see every day how she looks after the girls, the house, and even herself. The credit goes to you two beautiful friends.
Since you have committed to this project for 2 years, we now have 6 months left. We now need to focus on finding support for this beautiful project for at least the next 2 years.
From Sponsors (in Australia) to Raja (in Nepal)
Hi Raja,
We are pleased to let you know that we can commit to continuing our contribution to the family home for a further two years until June 2025. We hope this provides some certainty for the girls.
We probably will not be able to make any firm commitment beyond June 2025. We will be retired by then and we don't really know how much money we will have. It would be great if some other people could share this great work with us, but we don't really have anyone to suggest right now. Hopefully we will find someone to help soon.
x
From Raja (in Nepal) to Sponsors (in Australia)
If Angels have face, that will be you two.
Now this is called a good beginning of the new year.
You both must try to visit this year.
Thank you Thank you for this. You have relived us.
Moments that create life.
Entering my seventy-first 'New Year' I fully appreciate that my life is shaped by moments.
The kiss shared with my first love in the gentle snowfall on the night before Christmas, over fifty years ago. Laying my head on the shoulder of friend in my later years and remembering how to cry. Exchanging a blessing with a fourteen-year-old boy just before he was carried back to his village to die at home.
It is not what we achieve, nor what we possess that really gives us life, rather it is those few intimate moments of 'giving and receiving' that hold us in the eternity of love.
And, seeking, creating, and being in, these moments is what living is all about.
A new Year's resolution.
Our 'Family Home' in Nepal is a long-term commitment that gives life and a home to mum and three girls.
And a simple sum shows how, together, we could secure this wonderful initiative:
Just $5 a week
from about forty sponsors
would cover all the expenses for this 'family'
Please consider helping us to help them, creating more moments that give life.
Every gift makes a difference, and IGWR Inc. has no overhead costs so 99.52% of all monies goes directly toward helping this family in Nepal. We are a fully audited charity and all gifts in Australia are Tax deductible.
An investment in 'others' is an investment in our future, for we are all in this together.
The reality of giving life to others, is an amazing way of us finding our own true sense of 'life'. The delight we have in seeing that we can change the world is an empowering inspiration that gives us hope for a better tomorrow for all peoples.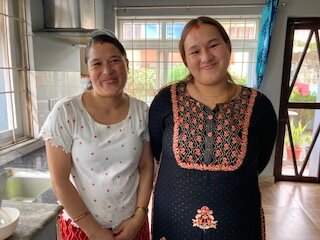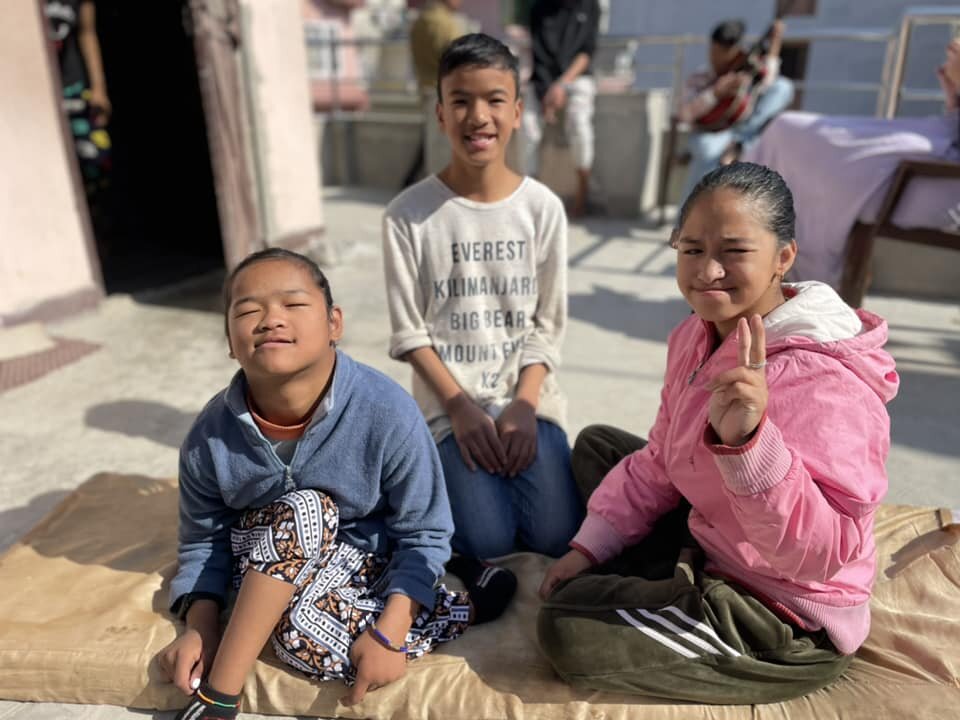 Links:
Attachments: