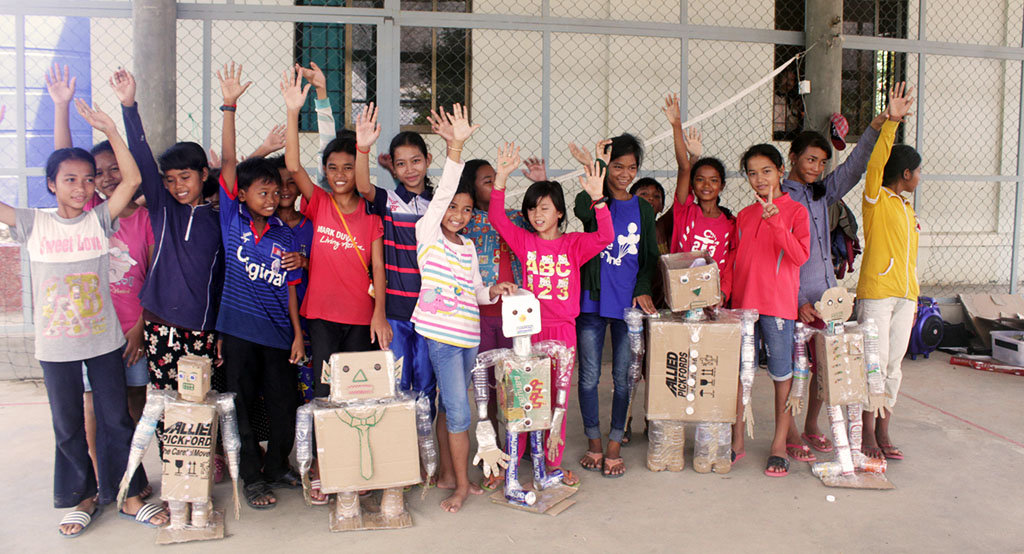 Thank you for supporting the Arts in Schools Programme in Kampot, Cambodia.
Last month we released our 2016 Annual Report (see the full story here) We've been looking back at our impact and stats for all our programmes.
For the Arts in Schools project in 2016 we delivered 42 workshops, an average of around 7 per month during the school year.
These broke down to:
14 Dance workshops
15 Art workshops
14 Handicrafts workshops
We had 4 different classes take part in the workshops, every term we would get a new class of children. 120 children took part in our workshops in 2016, and on average each child took part in 14 workshops.
This week we visited one of the schools where are team were delivering a handicrafts workshop.
We spoke to a few of the students during the workshop and asked them why they liked arts in schools:
"I really like doing art activities at school. Today we're making braclets I've never made a bracelet before. My favorite part of the workshop today was choosing the different colour beads with to make a beautiful breaclet. It's a new skill for me and I think I will make braclets again." – Student, 10 years old
"This is my first time taking part in Epic Arts 'Arts in Schools' workshop. I enjoyed the workshop because it gives me the benefit of being able to understand some of the ways to do art, such as making bracelets and paper flowers. In the workshop I learnt that you can make art just by using simple materials." - Student, 12 years old
Thank you for your continued support in making our Arts in School project a possibility.