Project Report

| Sep 21, 2023
Nearly 25k books given away and an award received!
By Annette A. Ferrer | Community Outreach and Grants Manager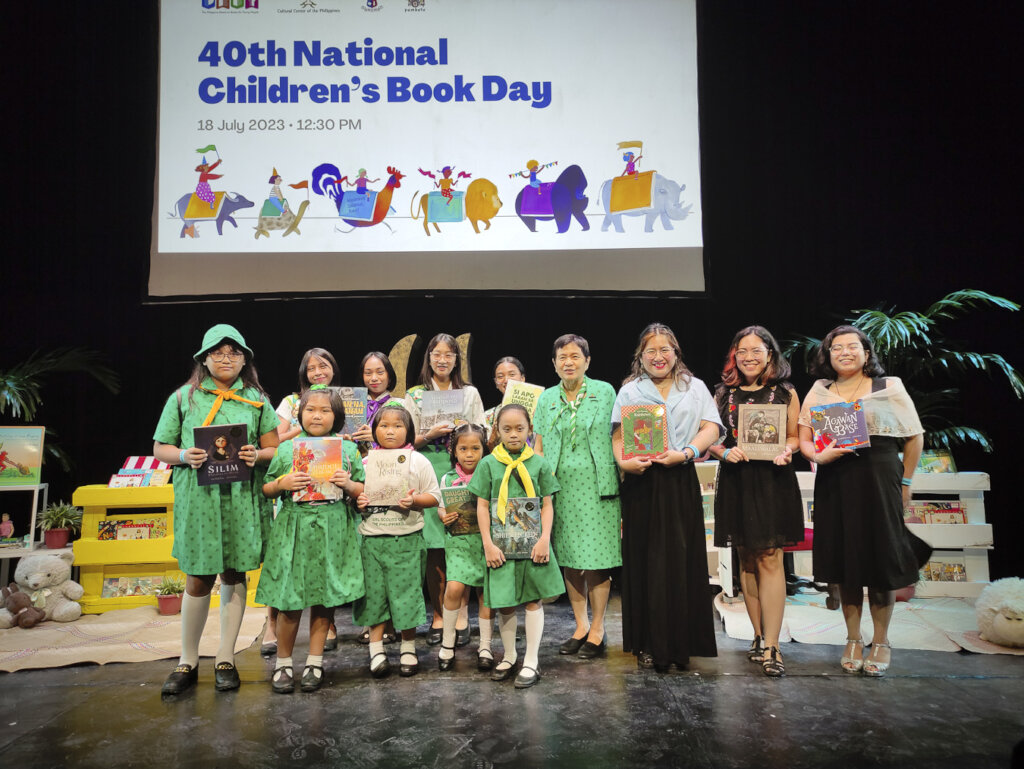 From June 1st to the 15th of September, our program was able to give away 24,893 books to children all over the Philippines, thanks to your generous and enthusiastic support!
# # #
We gave sets of hardbound books to the Girl Scouts of the Philippines to populate reading nooks in all of their 96 councils. What great timing to have turned over the books at the celebration of the 40th National Children's Book Day that commemorates the publication of national hero Dr. Jose Rizal's retelling of "The Monkey and the Turtle" in Trubner's Oriental Record, July 1889 issue in London!
We have been working with communities in Batangas, too, these past few months. We turned over 430 copies of Karapat Dapat, our children's rights activity book, to Cawongan Elementary School for their Project TURO (Teach); 700 copies of our book on fake news #YOUTHink to Santiago Elementary and National High School and also populated their Reading Nook with hardbound storybooks.
Most recently, we brought 250 copies of BenCab Activity Book for Children to the students of Salaban Elementary School in Batangas. The activity book puts together questions and writing prompts with selected works of national artist for painting Benedicto Cabrera in his now 50-plus-year career. Our hope is to introduce children to art literacy, or the idea of reading pictures.
We were thrilled to have been joined by AJA Law in bringing these books to the children of Salaban Elementary School and chose to celebrate their third anniversary as a law firm with a book-giving and story-telling day. As an additional gift and surprise, AJA Law also brought school supplies and coloring materials to match the activity book.
Meanwhile, in Nueva Vizcaya, the Department of Education is bringing more than 8,000 of our books to 25 institutions in their area.
# # #
We are also happy to report that one of the titles we give away under our One Million Books for One Million Filipino Campaign, I Am the Change in Climate Change, was recently awarded a Gintong Aklat Award 2022 (Best Book Design category). It was written by Alyssa Peleo-Alampay, PhD., with illustrations by artists of Ang Ilustrador ng Kabataan (Ang INK), cover design by Liza Flores, and cover photography by Ruben Flores and brings closer to children the critical topic of climate change.
We are thrilled and even more encouraged to continue getting exciting, relevant, and quality books into as many hands of children in the Philippines, as far as we can reach.
Thank you for your continued support!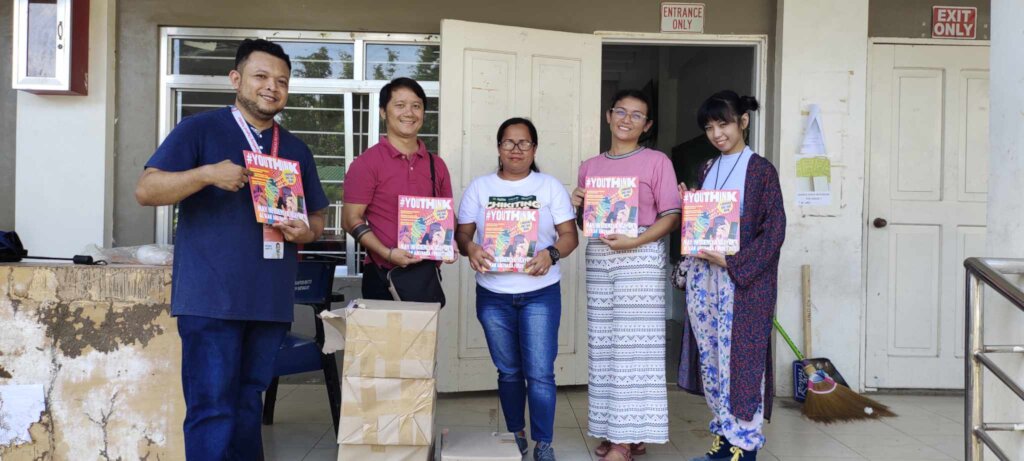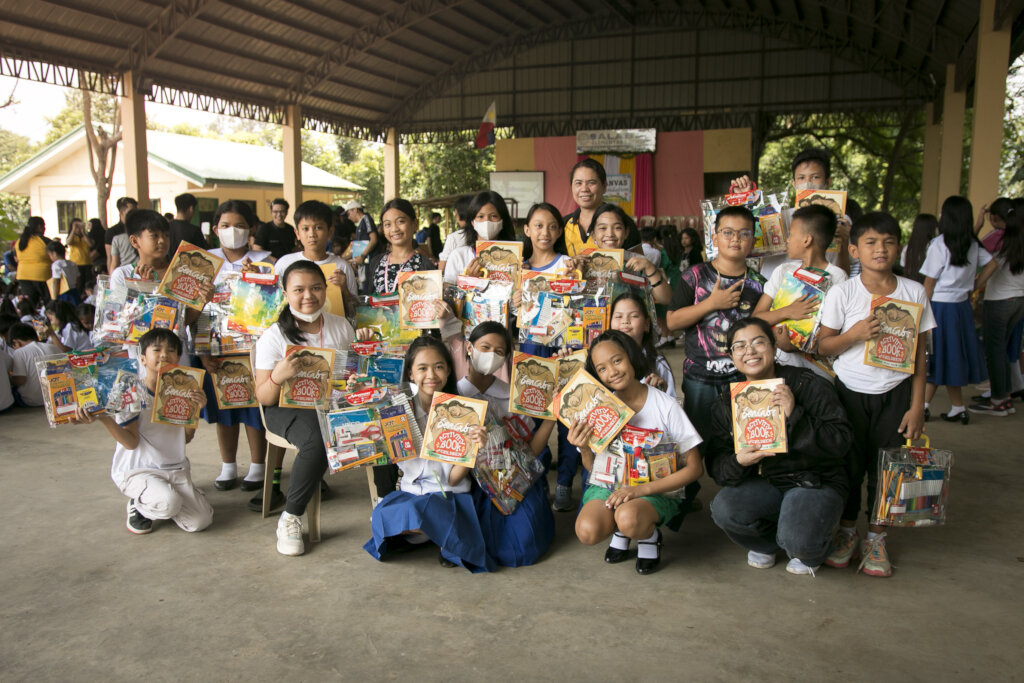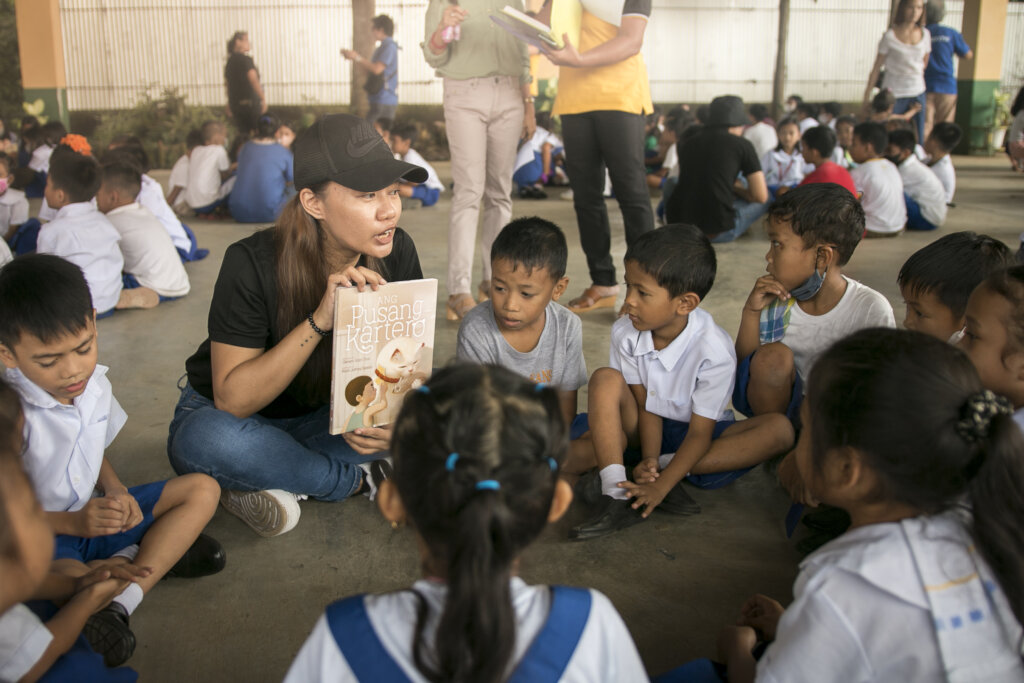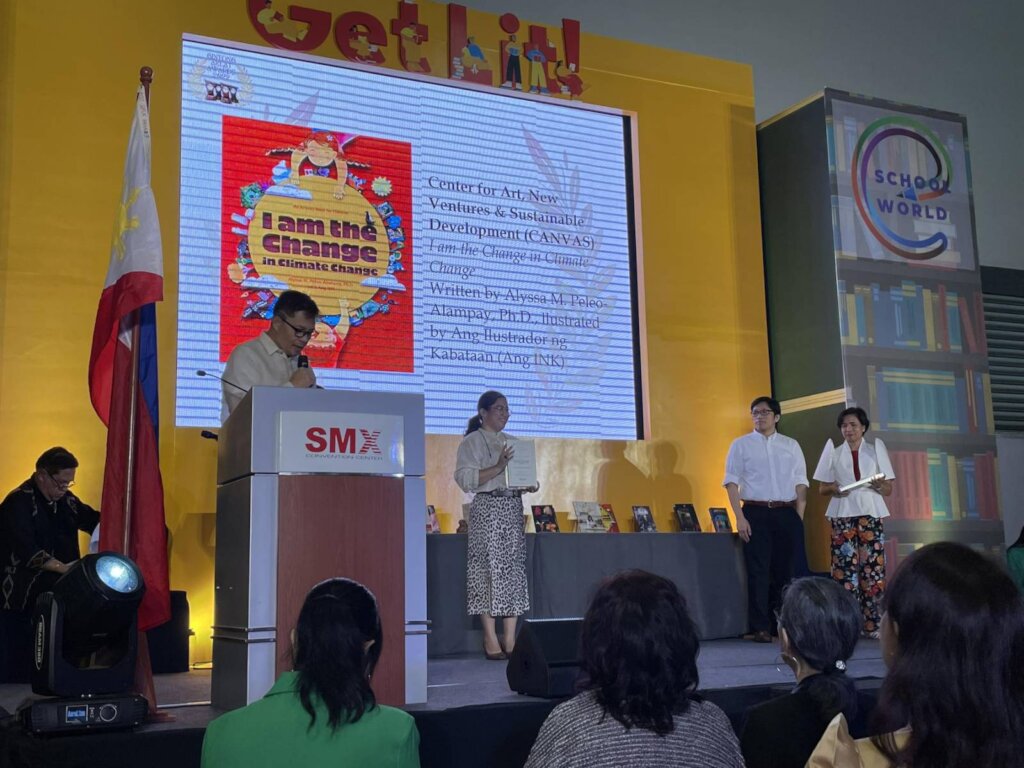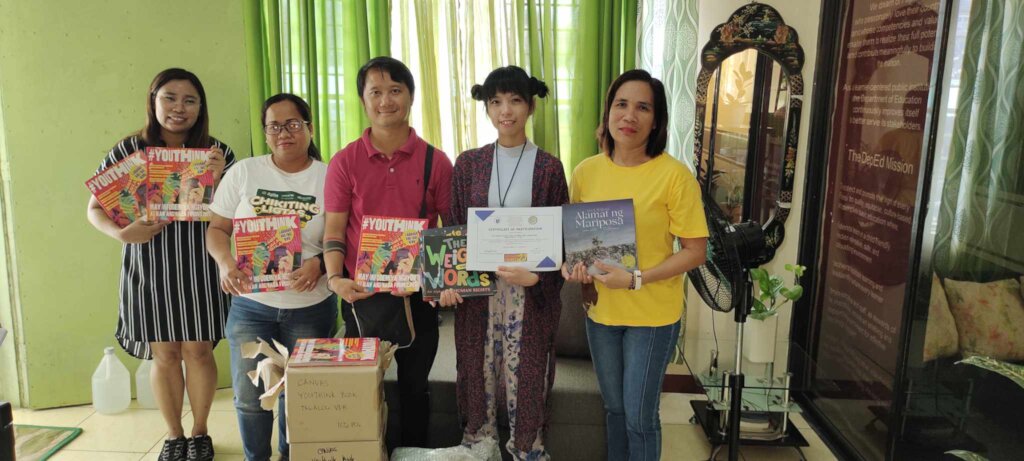 Links: