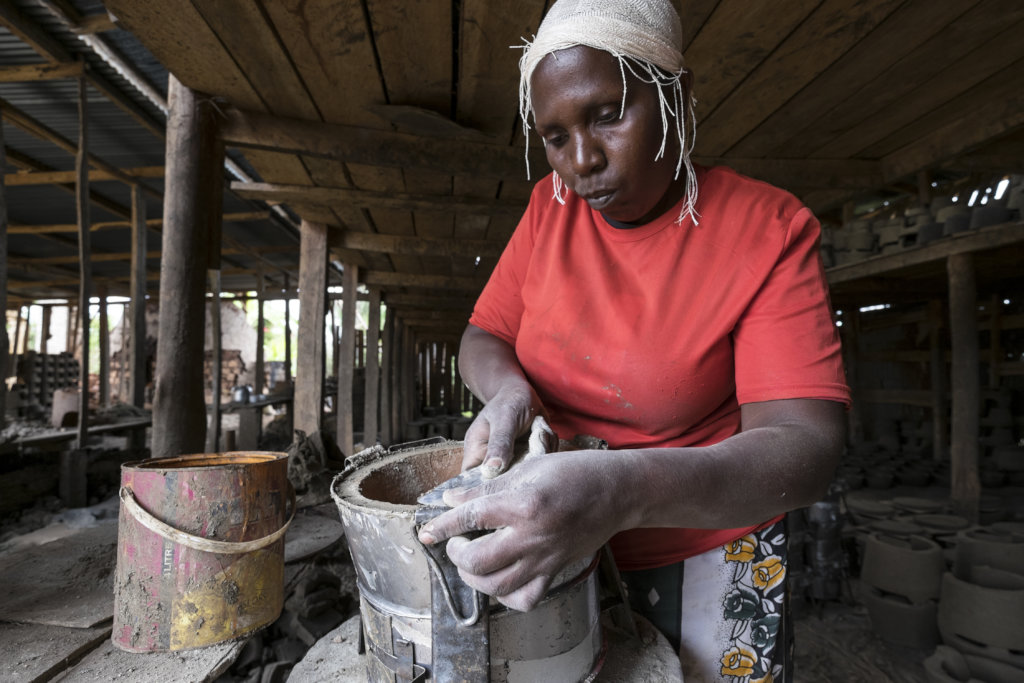 Empowering women by boosting their livelihoods is central to our mission. During International Women's Week, it is important to remember that the costs of poor energy access fall disproportionately on women and girls, depriving them of life and employment opportunities. We believe that when women are given the opportunity to contribute to economic growth, it results in a fairer society and better outcomes for the entire community. Working to achieve gender equity is at the heart of all our programmes that develop off-grid energy markets in under-served African communities.
That's why we feel strongly about addressing the technical and business skills gaps that hold women back as well as the market development barriers limiting their full potential. When these constraints are addressed, women have a much better chance of running successful businesses and generating sustainable incomes for themselves and for their families. Their participation in the economy enables more people to have access to new services, products and energy.
Since July 2019 we have helped 225 women entrepreneurs in Kenya and Tanzania to become proficient in manufacturing, assembling and selling improved cookstoves as a result of applying new, market development, business and financial management skills. The Jiko Smart cookstove model is up to 40% more energy efficient than the traditional models, which means that it requires less fuel, relieving women and girls of a huge burden of time and labour. Jiko Smart cookstoves also reduce emission of harmful gases and reduce the time required to boil water and cook food.
Through their improved business acumen, the women entrepreneurs we support have been able to produce and sell 354,733 units of improved cookstoves over six months. This is an equivalent to achieving improved energy access for 263,376 people while saving 206,750 tons of carbon emissions across the lifespan of the cookstoves.
We are now planning to scale up this urgent work. Your donation will enable us to provide more women in rural Kenya and Tanzania with business and technology training and mentorship, as well as access to finance and marketing opportunities so we can achieve a deeper and wider impact.
Thank you for your continued support.