Project Report

| Sep 13, 2023
Animal Aid efforts after Morocco's earthquake and a challenging summer
By Pommelien Da Silva Cosme | Grants and Corporate Sponsorships Coordinator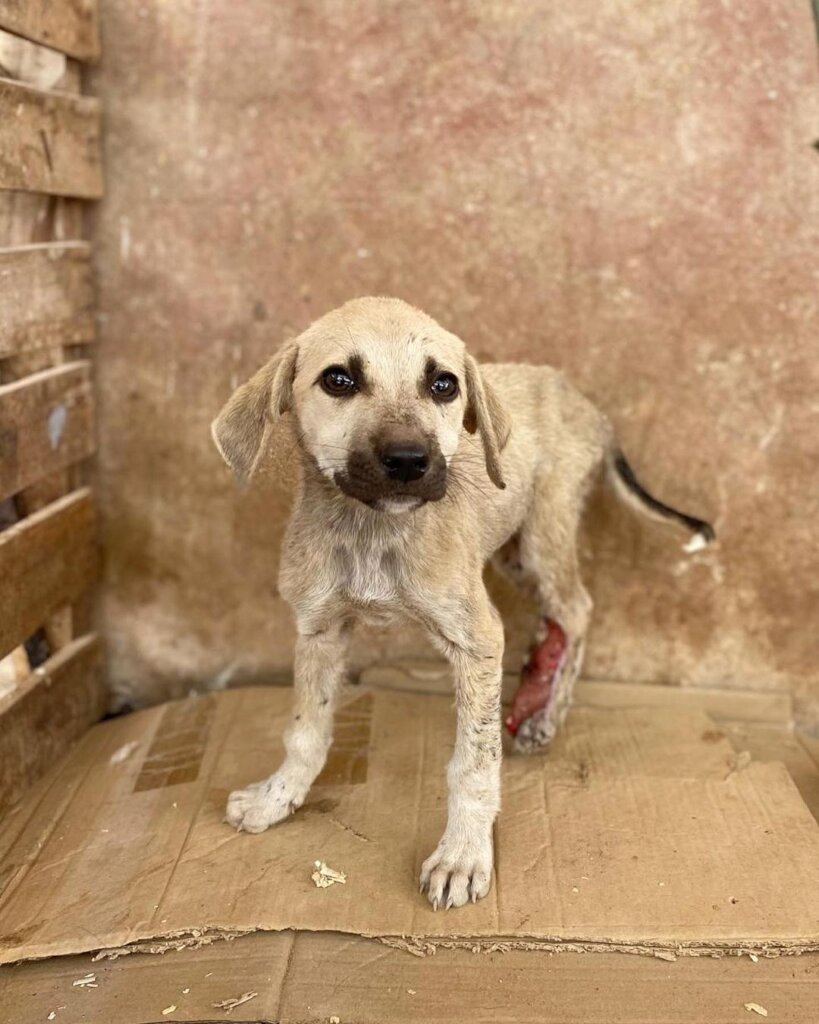 It has only been four months since we launched this campaign and we have been overwhelmed with the generosity and support of our GlobalGiving supporters. As most of you may know, Morocco was hit by a devastating earthquake of a 6.8 magnitude on Friday night. We are thankful that our team members are okay and our shelters haven't suffered any major damage. We are tired and emotional but we are committed to support the affected areas where we can. On Sunday, we organized a rescue mission and loaded up a car of medical supplies, fodder and food for animals.
We understand the human suffering is devastating at this moment and our thoughts are with those who have lost their homes and are suffering tremendous loss. However, we also understand that animals, including livestock, chickens, donkeys and mules are vital for the livelihoods of rural communities. Many animals represent an important source of income, and our mission in life is to provide assistance to animals in need.
Our team on the ground has been travelling to different villages in the affected area since Sunday, in order to assess the need of local communities. Needless to say, community members were surprised to see Animal Aid workers coming in, but it did not take long for people to gather around and to report missing animals and other relevant information.We have shared a rescue telephone number for specific earth quake related cases and informed as much people as we can about our interventions.
The biggest need we registered is the need for fodder to feed both donkeys, mules and livestock. We distributed as much as we could.
Unfortunately, the team witnessed a lot of animals under the rubble that have passed away, and needless to say, this breaks our hearts truely. However, they also witnessed a true mircale. We had seen a distressing video of a white donkey trapped in the rubble, near the epicenter and our team hiked for hours. They found the donkey and learned it was already relieved from the rubble. He has some open wounds, but very lucky considering the circumstances. They cleaned and treated his wounds and the donkey is now named "Mo3ajiza", meaning miracle in Arabic.
While our earthquake relief efforts will continue in the coming days, in the meantime we still have over 550 street animals to feed and take care of.
Thanks to your support, we have been able to provide chemotherapy to several dogs including Hobbi, Rosa and DM618 who all suffer from sticker's sarcoma, a common form of transmissible cancer. Chemo has proven to be the most effective way of treatment.
In addition, we have been able to provide care to a family of puppies in need, to pay for important vet trips such as for Sheba, (a poor dog with a nasal tumour and also sitcker sarcoma) and to support recovery of dozens of animals, including DM638. He was in a very bad state when the MAA team rescued him with broken and infected legs full of flies, but now he is recovering.
These are only a few examples of the animals that you have supported over the past few months, and there are many more on the wait list for upcoming vet trips.
For those who follow us online, you have probably seen that this summer months were very challenging and that we are overwhelmed and financially struggling. We assure you that we are taking important steps to become financially more stable such as building corporate sponsorships and applying to grants. However, the reality is that we receive more animals every day because the local community counts on us. We truely hope we can count on you in these overwhelming times and we hope you enjoyed reading this update and that you know how grateful we are to each and every one of you.
Until our next report, you can follow us on Instagram or Facebook for daily updates. Thank you for being here.