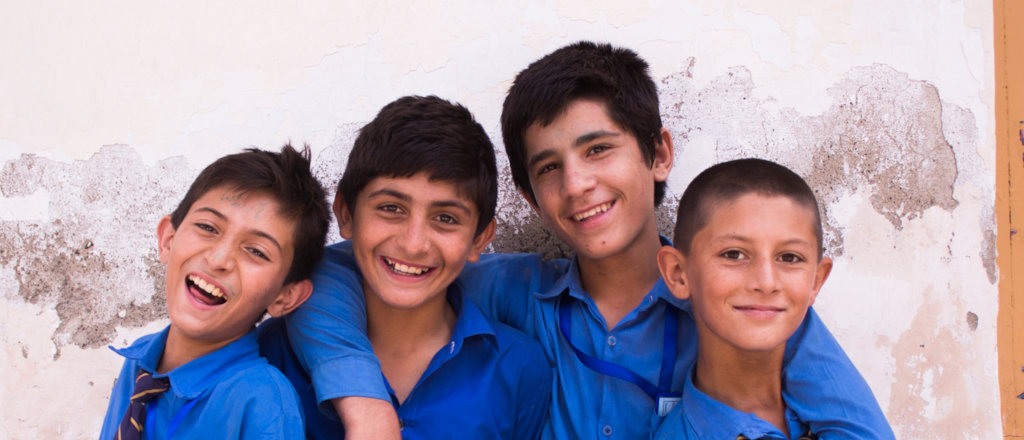 Ever been a situation that you wanted to fix, but weren't sure how? When you live in a conflict affected area, finding solutions can seem even harder. Yet, this is the story of Bandar: a young student who overcame problems within his community through education and dialogue.
"My name is Badar and I live in a northwestern province of Pakistan.
I was born and raised in a very religious and conservative family.
Growing up I felt bored and, at times, suffocated. There were no activities for youth. When I was admitted to university in Peshawar, I felt very happy.
I could hang out with friends until late, listen to music and go to restaurants. I didn't want to go back home to my village, even at the weekends.
At this time, one of my friends recommended some training to me run by Aware Girls [Peace Direct's local partner in Pakistan]. I went I saw a young woman with short hair talking about peace and religion. I felt resentment and wanted to quit the training.
My friend persuaded me to stay for a few more sessions.
Gradually, I got involved in the discussions and spent the whole day at the session. I went the following days and kept thinking about the issues discussed, even after the session ended.
Slowly, I began questioning my beliefs about gender, religion and politics. I was transformed from an intolerant and slightly aggressive young man into a non-violent peace activist.
I felt more committed to my community and decided to play a role in the peace and progress of it. I joined several other forums and networks working for social change and peace.
One day my uncle rang and told me about a 15-year-old boy in our village who had joined a local militant organisation. I left for my village the very next day and went straight to the house of that boy.
He had been radicalised. He was preparing to carry out a suicide attack in Afghanistan.
When he came to say goodbye to his parents, they locked him in a room and informed the elders in our community, asking them for help. I had to do something.
The first day the boy refused to meet me. But the second day I was able to get him to listen.
I spoke with him for several hours. The skills and knowledge I had learned during Aware Girls' training sessions helped me a lot.
I continued to meet the boy for several days. After two months, the boy had totally abandoned the idea of becoming a suicide bomber and wanted to live a happy, non-radical life.
He learned skills to repair cars and found a job in a workshop. He has also resumed his studies and is planning to sit secondary school exams soon.
My peace journey continues and now I work with vulnerable street children, striving to help them become peaceful, productive citizens."
You can support other young people like Bandar to bring about peaceful change in their communities by continuing to support this project. A further small donation of just $10 can fund 1 young person's travel to an intensive residential training course like the one attended by Bandar, while an additional generous donation of $102 can pay for all the materials required by 40 young people to successfully compete such a course. With your support, we can provide more opportunities to people like Bandar, and continue to help them to build peace in their communities. Thank you.