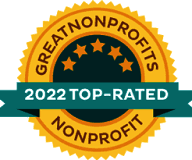 Dear Partner,
As you are aware, with your support, at Girls Education Mission International, we provide girls with resources, tools, and experiences they need to access quality education which enables them reach full human potentials.
"We are honored to be named a 2022 Top-Rated Nonprofit," says Keturah Shammah, Executive Director, GEM. We are proud of our accomplishments this year, including been top rated for the 8th time in row this year.
The Top-Rated Nonprofit Award is based on the rating and number of reviews that Girls Education Mission International received from volunteers, donors, and aid recipients. From one of the reviews; "I am Lydia Ngu. Girls Education Mission International has helped me personally and professionally through life skills, training which have helped me improve my learning".
This Award as stated by Greatnonprofit CEO, is also as result of the tremedous support we recieve from YOU our community.
GEM is a great example of a nonprofit making a real difference in their community," said Perla Ni, CEO of GreatNonprofits, "Their award is well-deserved recognition not only of their work, but the tremendous support they receive, as shown by the many outstanding reviews they have received from people who have direct experience working with GEM."
We hope you are glad as we are that your support and the impact it makes is being recognised by the global community.
Even thou, the high inflation of currency in Nigeria, coupled with daily raising of insecurity and limited funding pause a great challenge to our work, our trust is that, YOU will never leave us alone nor allow our effort go in vain.
As the year comes to an end, with the GivingTuesday fast approaching, we hope that Together, we can do more for the coming year ahead 2023 as we work towards achieving our end of year fundraising campaigns with YOU.
THANK YOU for all you do for Girls in Nigeria through GEM
With Gratitude
From all of at Girls Education Mission International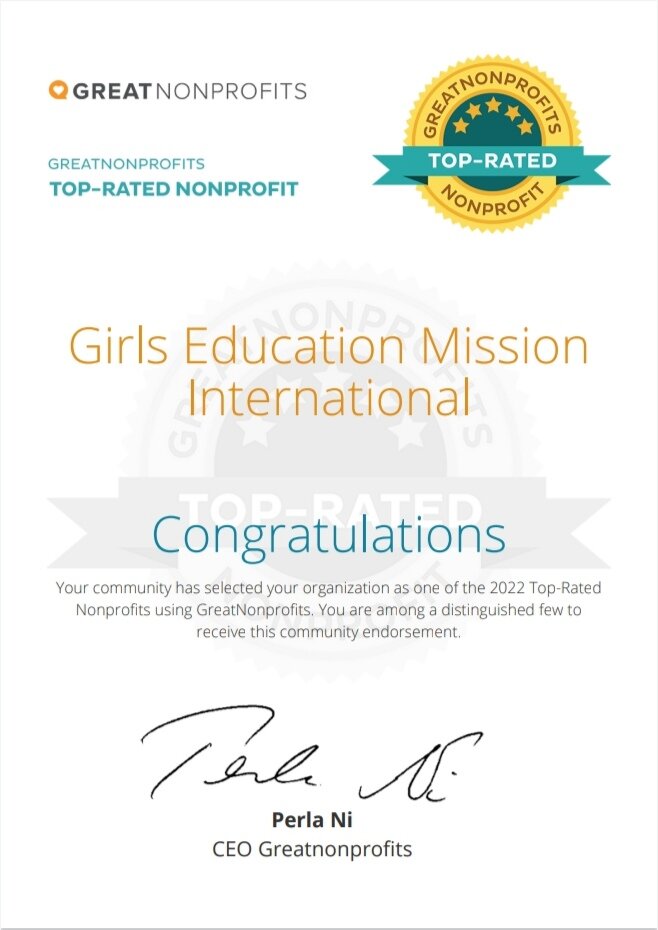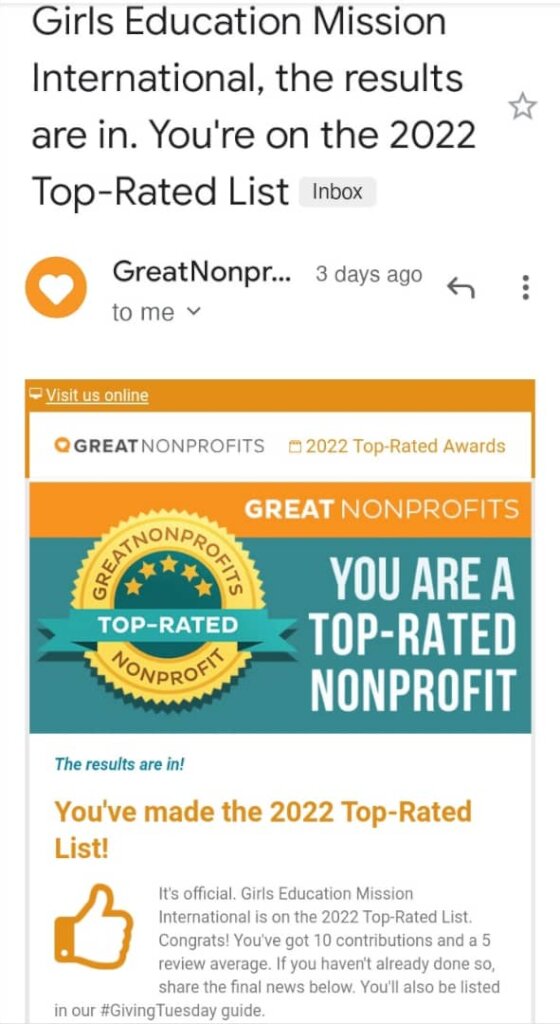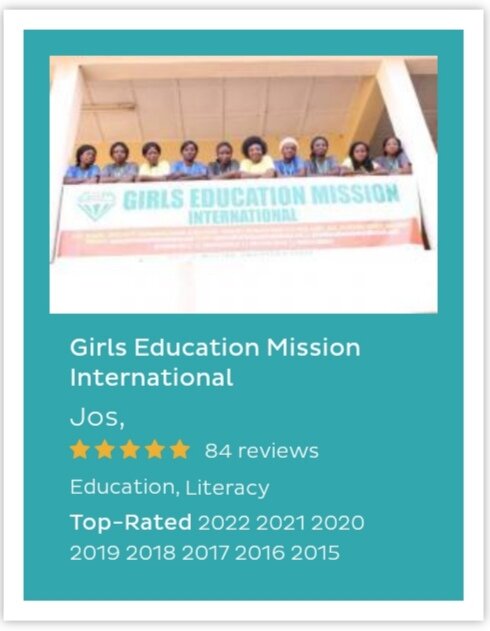 Links: