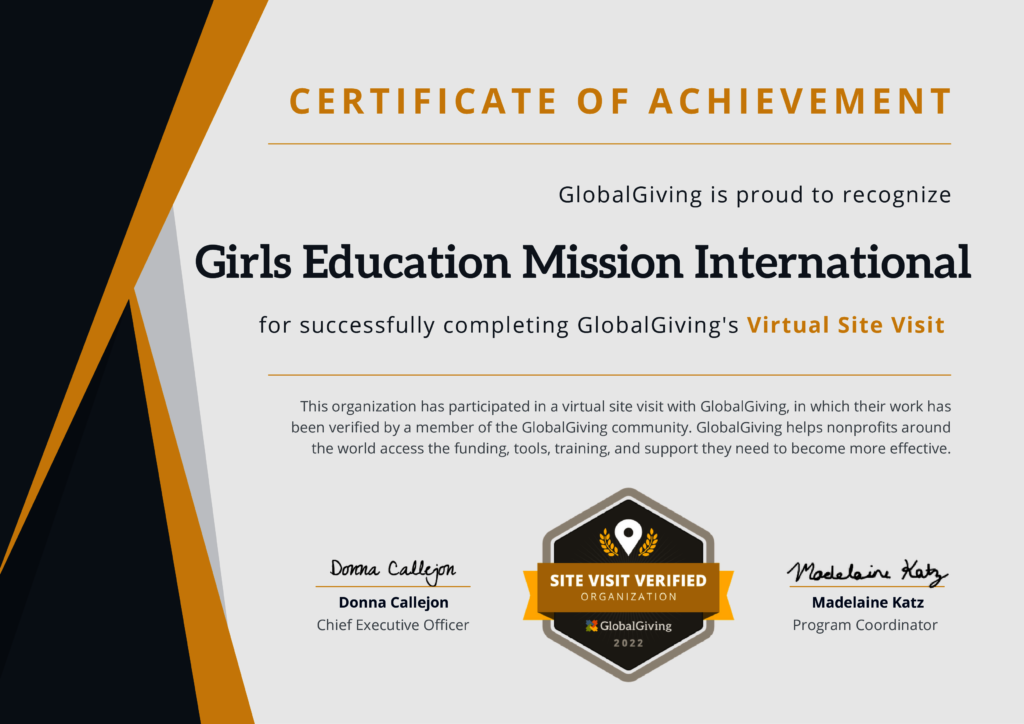 Dear Friend and Partner of Girls Education Mission International,
We trust you'll be glad to know that after successful completion of the GlobalGiving virtual site visit, the work you support at Girls Education Mission International (GEM) has been verified by a member of GlobalGiving (GG) community.
The recognition was after a successful completion of 5 days long virtual site visit where GlobalGiving (GG) confirmed that GEM performs charitable work in a transparent and accountable manner, and the organization is able to meet local requirements for registration with the government and relevant bodies. The visit which took place between 13th-19th May 2022 had a GG Field program senior associate and site visit contractor who engaged with staff and beneficiaries for the purpose to learn better about GEM work and strengthen the relationship between the two organizations, provide support and resources on fundraising through GG.
For the past 5 years, GEM has been a partner of GlobalGiving after a due diligence was carried out where the organization's financial records, program materials, and lists of senior staff and board members were collected and reviewed by the GlobalGiving community in order to validate that GEM is running its projects as described. GEM's capacity to implement activities and communicate about its work has also been evaluated and research on the organization's relationship with previous funders including the organization's compliant with anti-terror guidelines and international guidelines for philanthropy was also carried out by the Globagiving.
You may already be aware that as a nonproft organisation with best practice in education and empowerment of girls, Girls Education Mission International work has been vetted, top rated, top-ranked and named effective both locally and internationally. We thank you for being part of our success story of which without your support, we wouldn't have been able to do much as this. For this, we say THANK YOU for tusting us with your resources.
A s usual, we remain commiteed sending you regularly our project reports, including activities, accomplishments, and results of our projects to-date so you can see how your donation is being used and what progress has been made.
NOTE: GlobalGiving's crowd favorite campaign, Little by Little, takes place Sept. 12-16! This campaign is designed to showcase the power of our community. Eligible donations up to $50 will be matched at 50% all 5 days long of the Campaing! This is a great opportunity for you to douple the impact of your donation by making a safe and secure donation using this link from any part of the world using Credit card, Debit card or PayPal. "At GEM, we deliver resilient, highly efficient and ultimately sustainable programs that truly serve the need of our community and multiply the impact of donor investment.," said Founder and Executive Director of GEM – Ms. Keturah Shammah.
Thank you for being of our Community.
With gratitude
From all of us at
Girls Education Mission International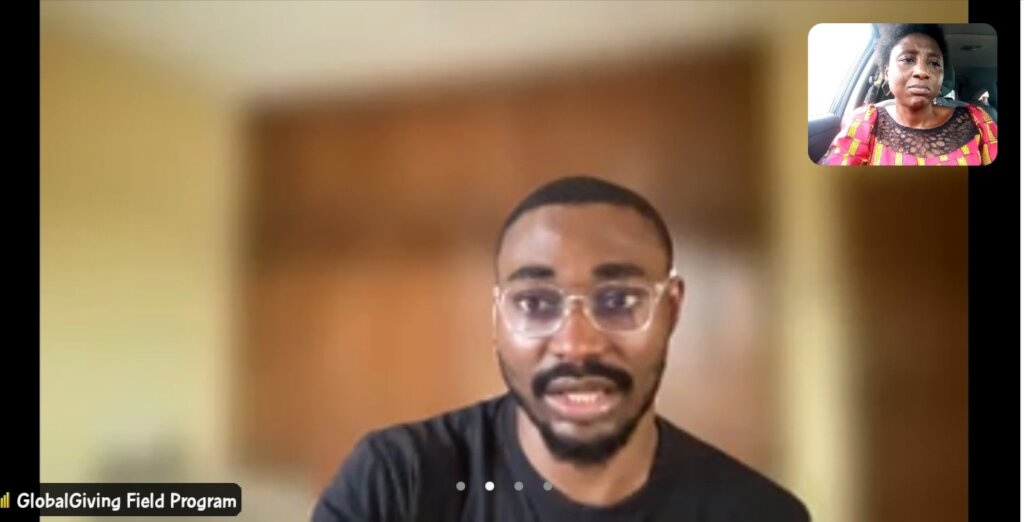 Links: