Project Report

| Sep 4, 2019
Sanitary Pad: Our Sustainable Solution for Keeping Girls in School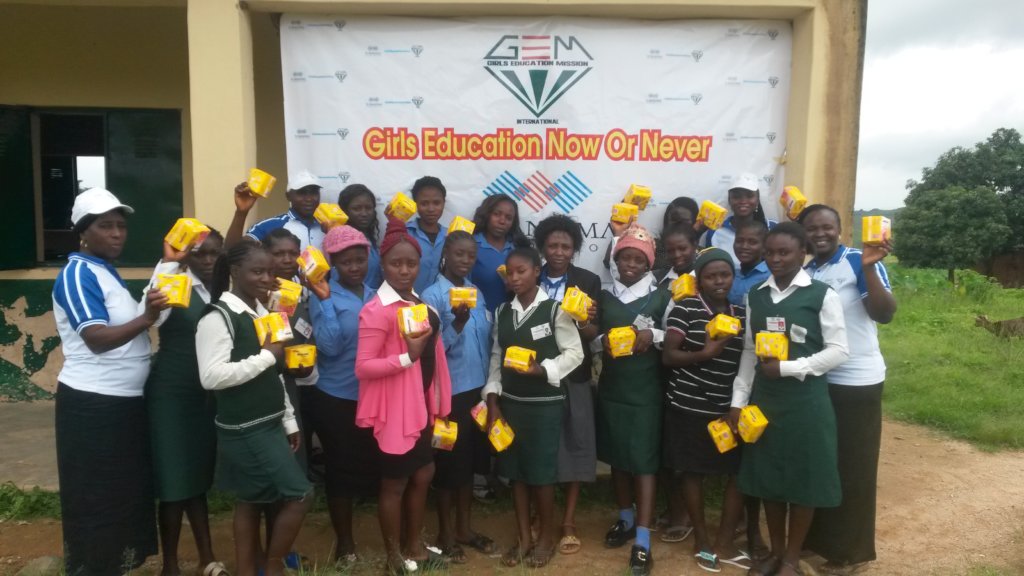 Dear Partner,
we are glad to bring to you updates of our sustainbale solution to educate girls in Nigeria which made possible through your dsupport and engagements in various ways.
Our Overview
Girls Education Mission International help girls in reaching their potentials focused on defending, protecting and promoting their right and access to quality education.
Our Strategy
One of our strategies to sustain girls in school is the provision of sanitary PAD to meet the need of girls who misses school because they were on their menstrual period and could not afford sanitary pads. Menstruation is an inevitable natural occurrence which no girl/woman have control over. However, we've discovered that most girls we work with most especially in the rural area uses unhygienic material like dry grasses, leaves feathers, rags or foams to care for their menstruation and all these exposes them to infections. And sometimes most girls avoid going to school during their menstrual day because they fear that they may be stained or the improvised materials may fall off thereby resulting to bullying in school, shame and loss of dignity. In order to provide menstrual hygiene solution leveraging on our strategic partnerships and collaborations with our Donors on Globalgiving Foundation platform and TY Danjuma Foundation to promote the education of girls through our #GirlsEducationNowOrNever Project, we consider providing the girls, access to sanitary pad and menstrual hygiene management sessions will be the most sustainable solution as that will help the girls to manage their menstrual period hygienically with comfort, avoiding been absent in school because of the period and complete their education with dignity.
Our Impact
Within 5 years of our Menstrual Hygiene Management and Sanitary Pad distributions program, we are glad to have been able to have distributed over 30,000 packs of sanitary pads to over 2500 in-and-out-out-school girls/women between ages 13 to 35 across 80 communities within 2 States of Plateau and Kaduna.
Our Sustainable Plan
In order to sustain the impact so far recorded, Girls Education Mission International is launching a Campaign known as the #IamPossible. Guided by the conviction that millions of girls are denied access to education and yet, we don't often gets the chance to hear from girls themselves about what it's like to confront and overcome the challenges that keeps them out of school including menstruation. One of our #IamPossible Campaign activities is a monthly Meet-up of in-and-out-of school girls where girls will come together monthly in a safe and comfortable environment to learn about general and menstrual hygiene, effective lifeskills and also get the opportunity to hear and learn the rout to success of women like them who have achieve greatness against overwhelming odd and declares to themselves #IamPossible. Every girl that participates in the monthly Meet-Up will at the end of every meeting have a pack of Sanitary pad FREE. This is part of our Organization's sustainable solution to ensuring girls manage their menstrual period hygienically with comfort, avoiding been absent in school because of the period and complete their education with dignity.
Thank you for all you support! Looking forward to a continuing partnership with you.
Keturah Shammah
for: Girls Education Mission International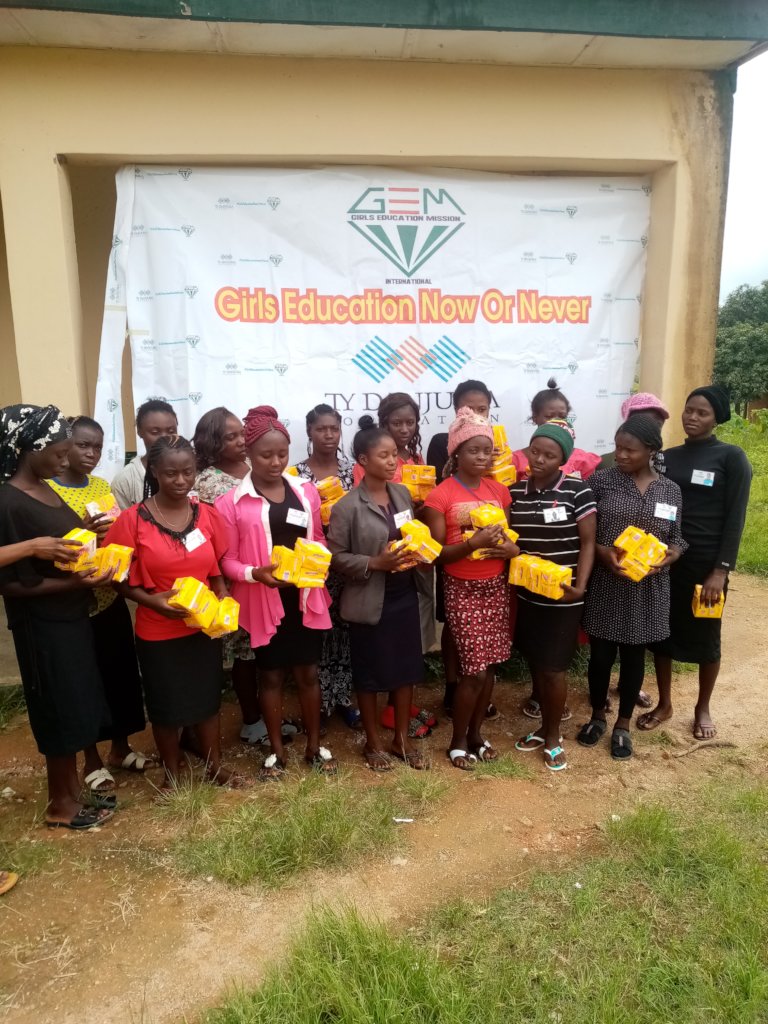 Links: