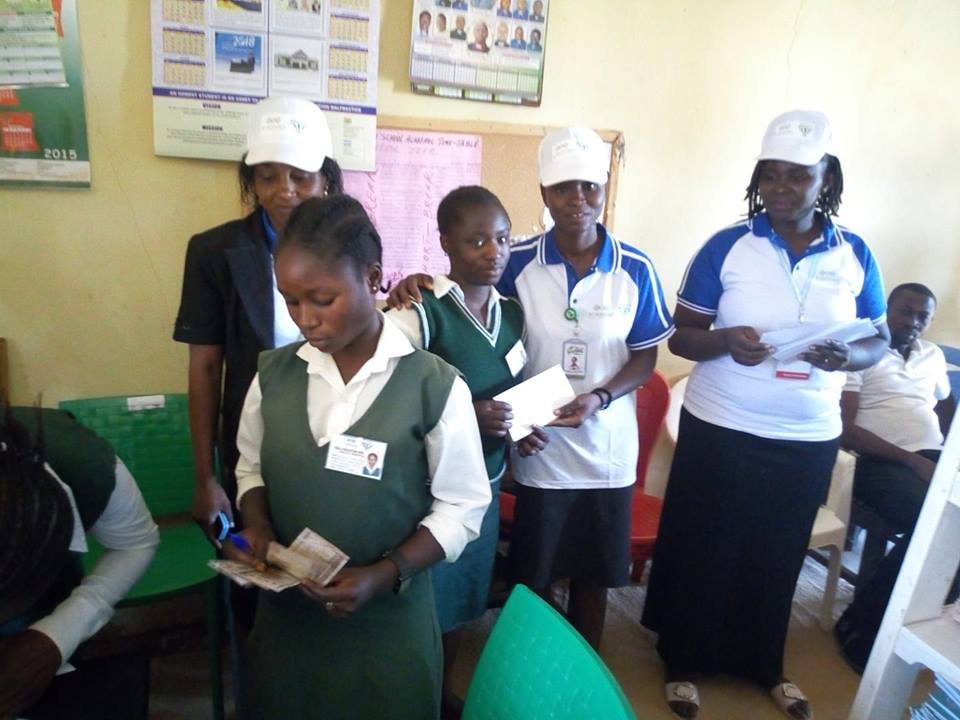 Dear believers and suppoters of GEM,
It is with great joy to keep you updated abot the milestone we achieve together. Ealier this year, we have announced to you about the a grant worth the sum of US$10000 from the TY Danjuma Foundation to support completion of secondary education of 100 vulnearble children across seletcted internally displaced communities. We are so grategul with you donationtions thta enable us secured that and implement the project to the current statge.
The summary of the activities engaged between February and April are as follows:
Community Mobilisation and Enrolment of Beneficiaries.
In February Five (5) "GEM team members embarked on a field visits to beneficiary schools across the selected internally displaced communties of Plateau State. The team met with the prospective beneficiaries for interview and screening purposes after which 100 of them were invited for the Advocacy/Mentoring workshop. The team also engaged with principals of the schools to advocate with the Ministry of Education Inspectorate divisions for reduction of cost attached with the NECO registration as well as waving of school to those beneficiaries who are owing.
Advocacy/Mentoring Workshop
On 30th March, 100 beneficiaries arrived Jos, the Capital City of Plateau for an intensive two days Advocacy/Mentoring Workshop. The workshop begun properly on Monday 1st April with activities such as: The presentations from various speakers on Education, Examination Malpractice, How to pass exams, Effective lifeskill, Advocacy, as well as group discussion and presentations. There were sessions for Video shows and documentary on Girl-child and Education, Sugar Daddy awareness and HIV/AIDS) as well as personal reflections. The workshop ended on 2nd April around 4:00pm having three groups of the beneficiaries discussed their education challenges, solutions, identifying stakeholders and presenting their advocacy plans.
Payment of NECO/School Fees
On 4th, 5th and 8th April 2019,GEM team visited 25 schools to make payment of NECO Exam fee and School fees to 100 final year vulneral secondary school students. Each beneficiary received the money and counts to confirm the amount after which he/she acknowledged the receipt of the support by signing on a cash payment sheet provided by GEM and then hand over to the School principal who hands over to the school cashier.
Progress made in achieving project objectives
The following results have been achieved from the activities implemented so far
(a) 100 vulnerable children across internally displaced communities in Plateaus State have participated in an advocacy and mentoring workshop and their capabilities on education, advocacy and life skills are built.
(b) The 100 beneficiaries acquired skills and knowledge to perform well in exams and learnt setting a goal for their future ambition.
(c) The number of the students in the communities who will be sitting for NECO increased to 56% compared to the previous years.
(d) There is increased in awareness for the education of girls in the communities. The parents are beginning to develop interest in taking responsibility of supporting the education of their daughters not minding the situation the found themselves. A mother to one of the beneficiaries said "If someone who doesn't know me, would be concerned about the education of my Daughter, then who am I not to support the education of my daughter".
(f) Some of the beneficiaries' schools are requesting for girls clubs to be formed in their schools.
(g) Some of Communities Development Associations (Women wing) told GEM that the project has challenged them to see the need for setting aside funds from their incomes to complement projects such as this that support the less privileged children in their communities.
(h) The project has attracted over 60 Volunteers from across 24 states of Nigeria who indicated interest to join GEM on the Girls Education project through various forms such as fundraising and other activities that will make the project continue and be replicated across the states. An for this reason, the interested volunteers will be asked to create fundraisers on GEM project towards the globalgiving bonus day coming up July 18th which is a Volunteer Day. This is to enable us increase our donor base for our projects as the needs are are beyong GEM funding.
Difference the project made in the life of beneficiaries
(a) Those who were not able to register for WAEC and were at the virtue of losing the NECO were able to do so.
(b) The project has brought hope to the hopeless especially those that have dropped out and now are able to be reinstated back to school to complete their education.
(c) Schools that were planning to sent away students who are owing schools and have nor registered for NECO have considered waving the school fees of the beneficiaries for the fact that there NECO is paid.
(d) The Advocacy and Mentoring session has given the beneficiaries opportunities to share their concerns, fears and future plans for the first time in their lives which they testified is one of the greatest moment of their lives.
Impact stories from beneficiaries
Elizabeth is a 19 year old orphan and a teenage mother. She dropped out of school because she became pregnant and was unable to pay for her school fees and WAEC! Her mother died after giving birth to her and her father died later when she was in primary school. According to her, the father to her child had promised to upset her school fees and pay for her WAEC if she accepts to have sexual affairs with him. And having suffered a lot in the hands of her foster mother, Elizabeth accepts any help that comes her way. She said; "I have suffered a lot in the hands of my foster mother that I accept any help that comes my way whatever the offer and condition" She added. "The father of my son promised to upset my School fees and WAEC but when he discovered that I was pregnant for him, he ran away from the village". I was sent out by my guardians to go and stay with his parents which I did for three months. When I could not withstand the overwhelming experience any longer, I decided to come back home to start selling snacks to take care of myself and my baby". GEM team met Elizabeth in her former school with her child selling snacks and drinks so as to earn money to be able to take care of her and the baby. Elizabeth was asked if she is willing to have her back to go school and have her complete her education. She joyfully accepted with thanksgiving and in amazement of the hope the GEM is bringing in her life. To Elizabeth, going back to school and completing was like a dream . She hopes to be a journalist and promised that she will make her sponsors proud.
Beneficiary Parents: In appreciation to what has been done to their children, the parents and guardians of the GSS Miango beneficiaries have sent the principal of the school of their children to GEM office with their local farm produce known as "ACHA" as a gift to express how much they appreciated the support provided to them. According to the school principal when handing over the gift to the Executive Director of GEM. "The parents of the beneficiaries of your support have asked me to bring this to express how grateful they are for having being considered for such support." He added "The parents could not believe that their children would find such a life changing support and so they say I should come and thank you on their behalf as this is the first time we are receiving such a support in our community..."
So far, it has been your commitment in making generous donations to our project that recorded the above life changing testimony in the lives of children who initially lost hope for their education. YOU are making our mission accomplished and our vision possible. Without YOUR support our vision to give hope to hopeless girls would have been just a dream. But YOU make our dream come true. For this, we express strong heart of gratitude to your support with commitment for more accountabilty and transparency in all we we do.
As we celebrate your commitment and generosity, we keep our faith alive for contionuos partnership with you.
Thank you for being part of GEM Community.
With LOVE from
Keturah Shammah
Executive Director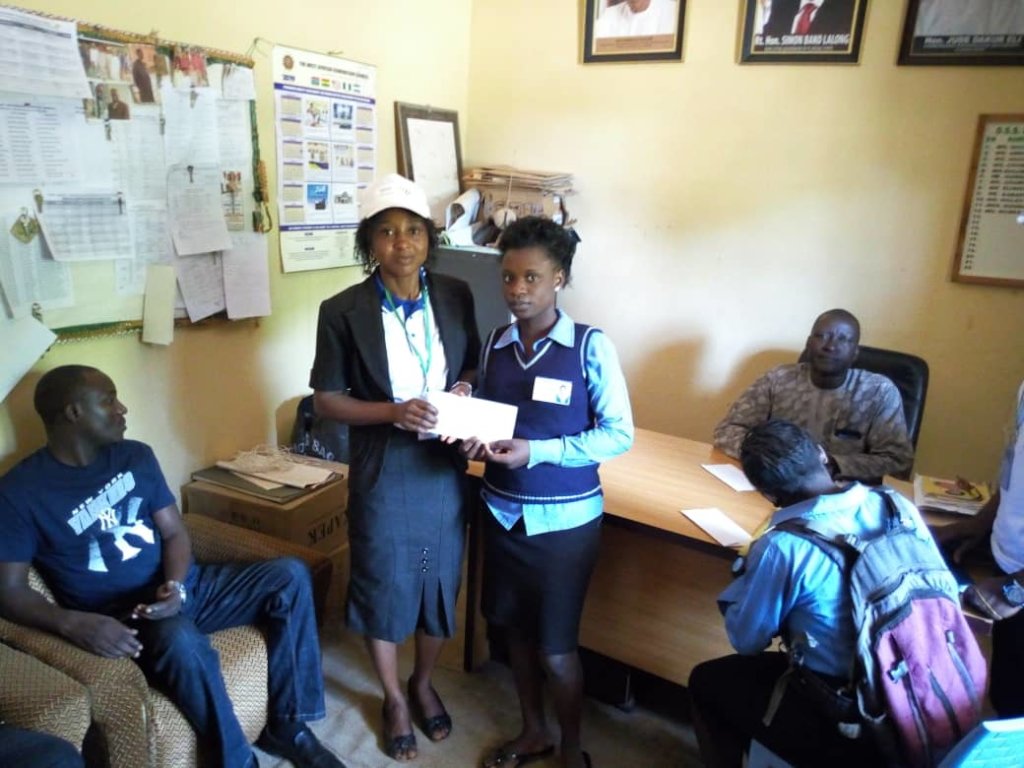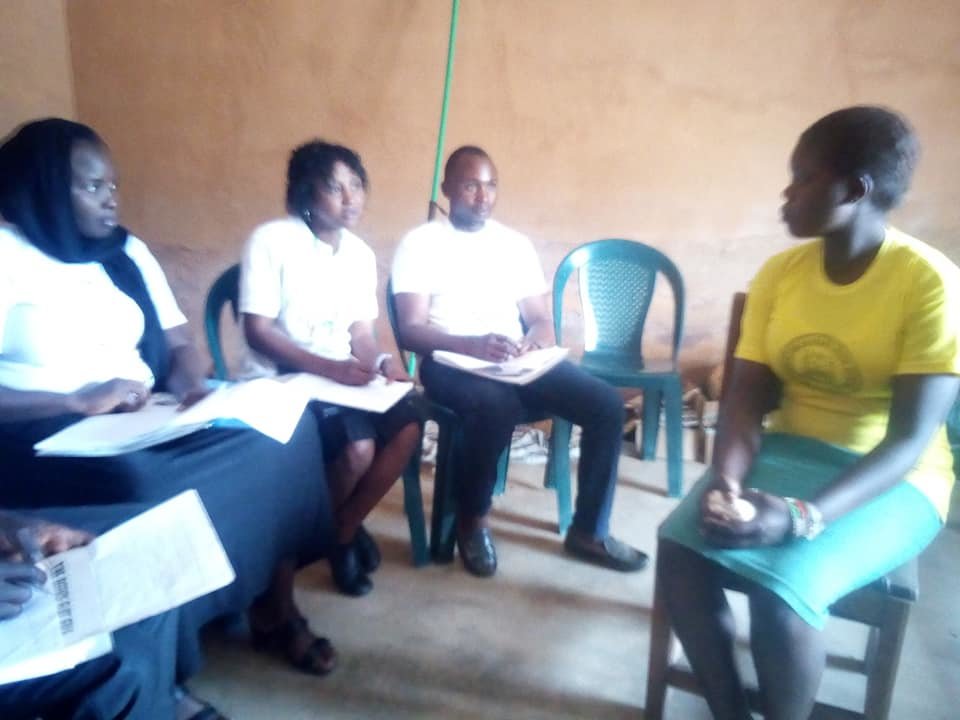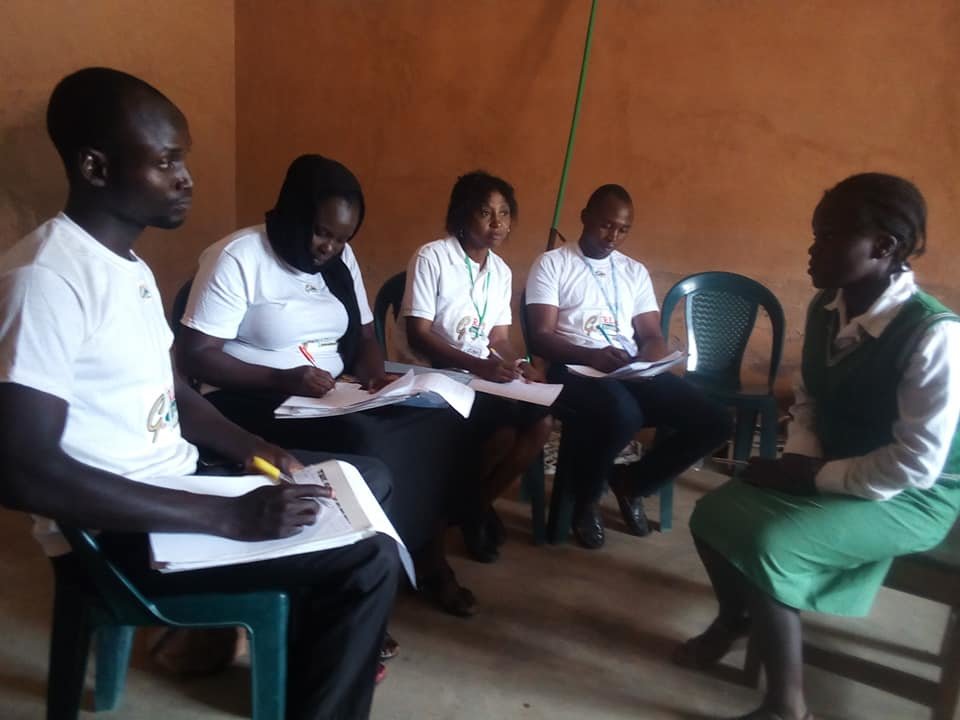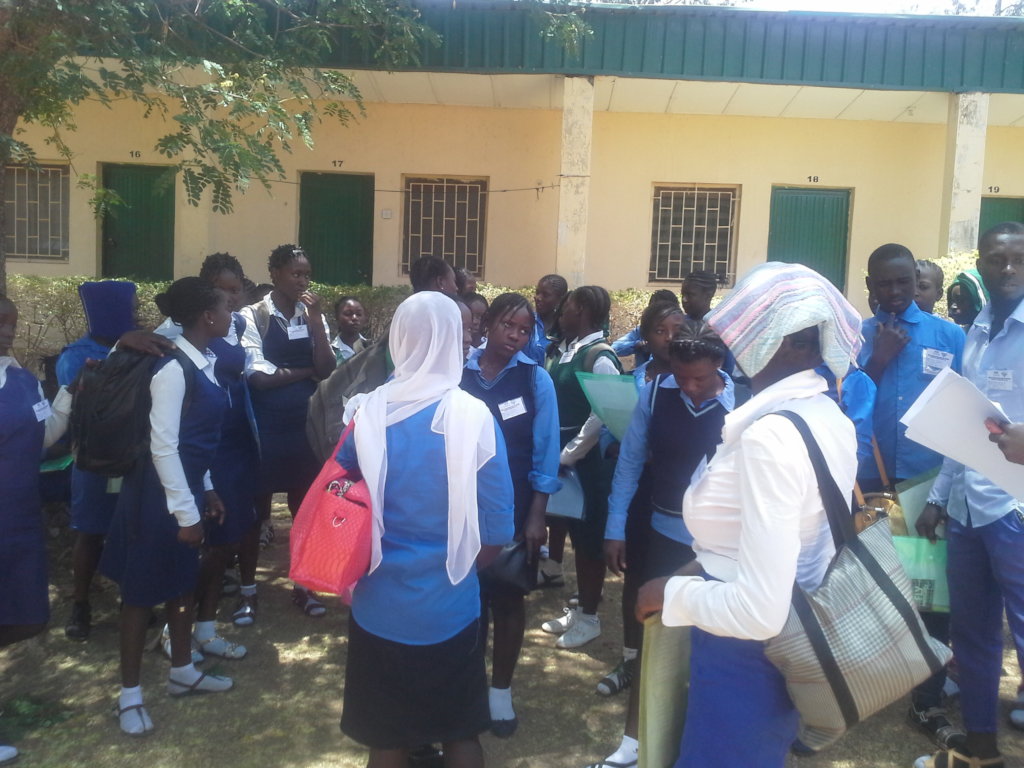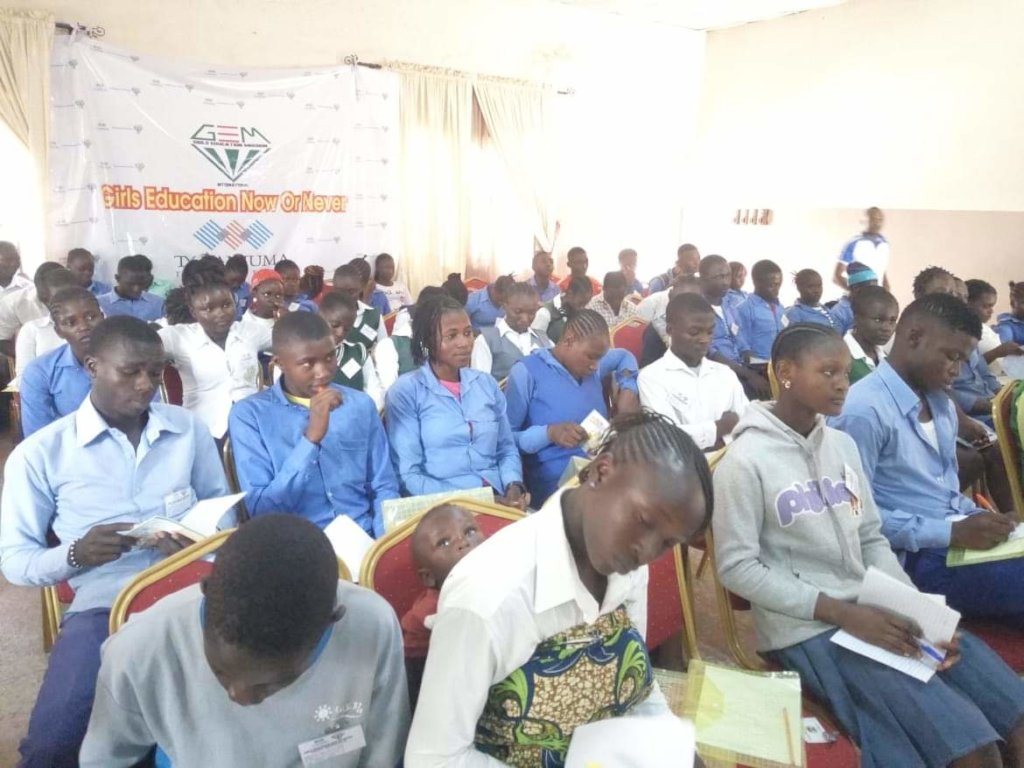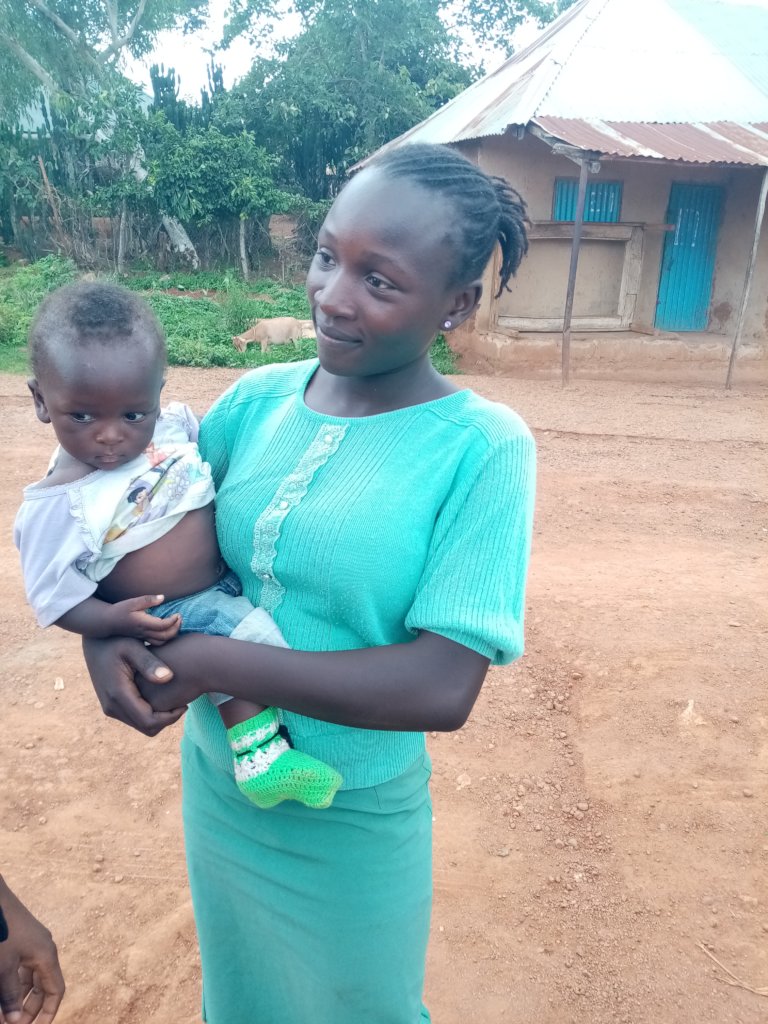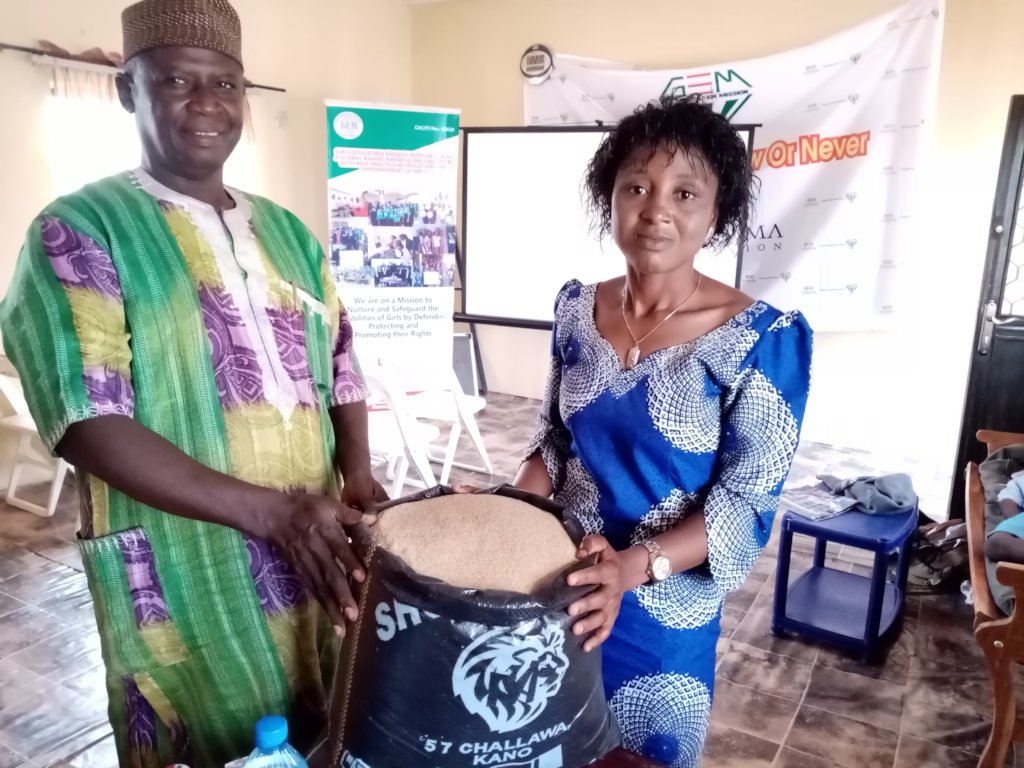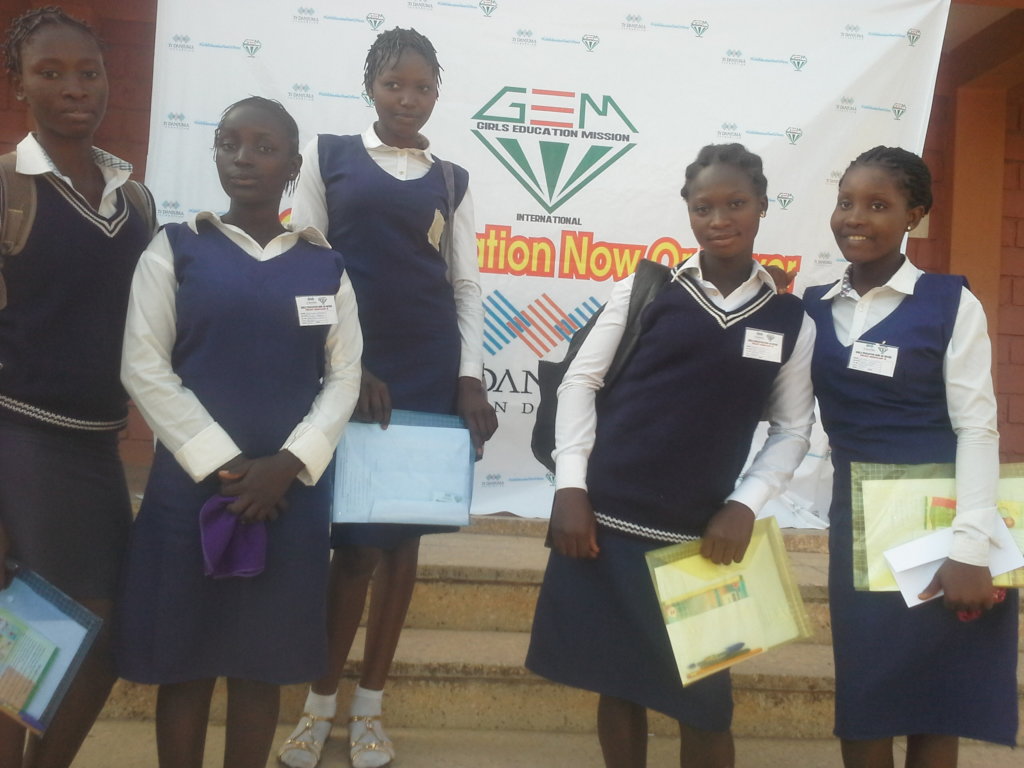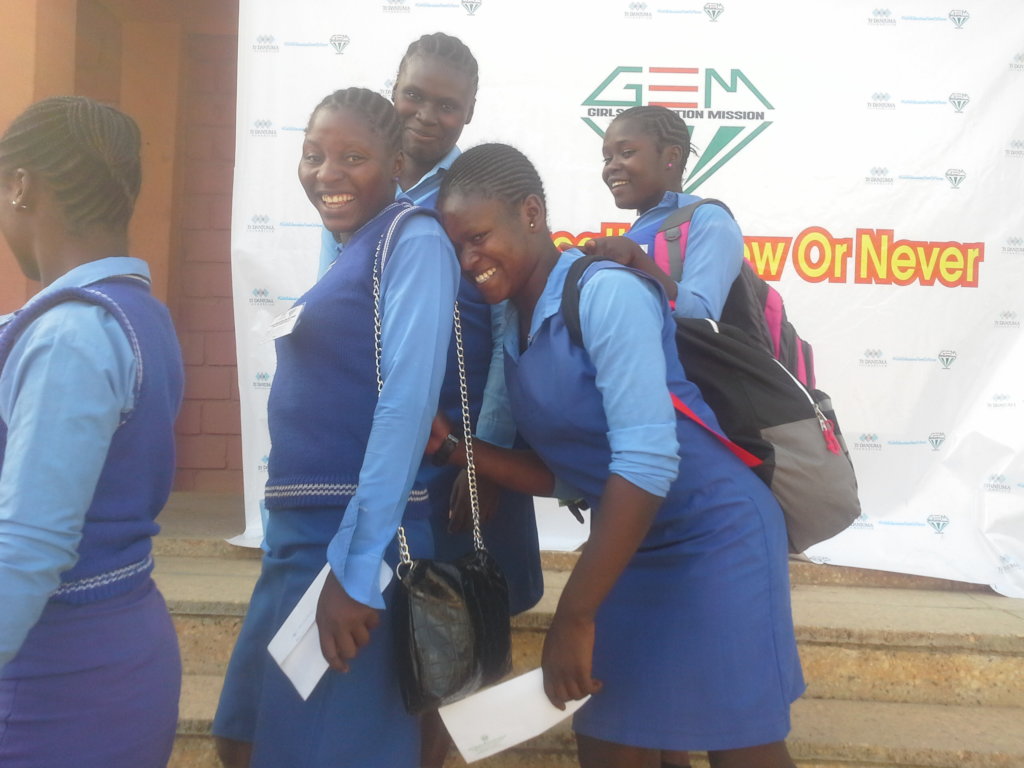 Links: