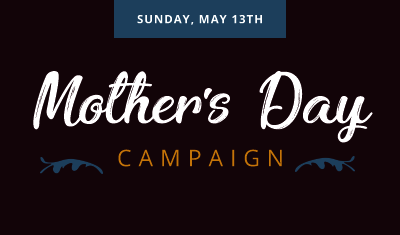 Mothers have the toughest job in the world. For Comfort, Catherine, Bridget, Sympathy and Monica -daughters of low income mothers whose challenges are even unbearable, the hope for a pleasant motherhood is unbelievable.

Mother's Day is just around the corner on Sunday, May 13th, it's time to celebrate with a gift of giving hope of successful motherhood to girls who are enduring hardships to acquire the education to enable them become better successful mothers than their mums.

This year, GlobalGiving celebrates mothers day with Girls Education Mission International in their 2018 Mother's Day Campaign! Your donation of $10, $50, $100, $200 or more to Girls Education Mission International campaign project will help support the education of Comfort , Sympathy, Monica, Catherine and Bridget.
Here is the tesimony of Monica who having seen how her mother who is the bread winner of her family struggles to becoming the mother she desire to be, she is making persistent effort to acquire an education so as to avoid what is happening with her mother. In her own words, she said....
"After completing my secondary school in the year 2014 with a distinction, I sat for the Joint Admission and Matriculation Board (JAMB ) exams that same year, 2014 and subsequently in 2015 and 2016 but was deprived of admission because of my background as a girl with no connections. In 2017, I tried again and I was offered Admission to study human Nutrition and Dietetics at the Micheal Okpara University of Agriculture. My parents said that they have tried over my studies and they can't afford to do more anylonger because of me, they left me with an option to go and learn a trade, but I did really want to be educated because I believe that knowledge is power and education reshapes the mind and thoughts of a man or woman. I knew that I can acquire skills through trade but I also wished to be educated with hope of becoming a better mother than my mum".
In celebration of this year's mother's Day, Girls eDucation Mission Internationa is raising funds to support girls like Naomi. If you are thining of how celebrate this years mother's day, consider making a Donation in honor of your Mother, Daughter, Sister, Wife, or any of these future mothers(Comfort Catherine, Bridget, Monica Sympathy).
Donations can be made from every part of the world using Debit Card, Credit Card or Paypal.
Give a Perfect Mother's Gift today! DONATE NOW at http://goto.gg/30394. No amount is too small or too big.
Funds raised for this Mother's Day will support the Education of Comfort, Naomi, Bridget, Sympathy and Catherine.
Remain Blessed as you make lasting impacts in Partnering with Girls Education Mission International with your Donation.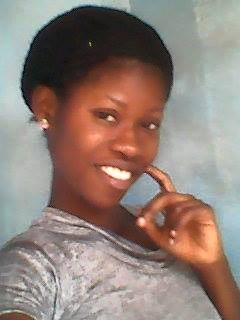 Links: