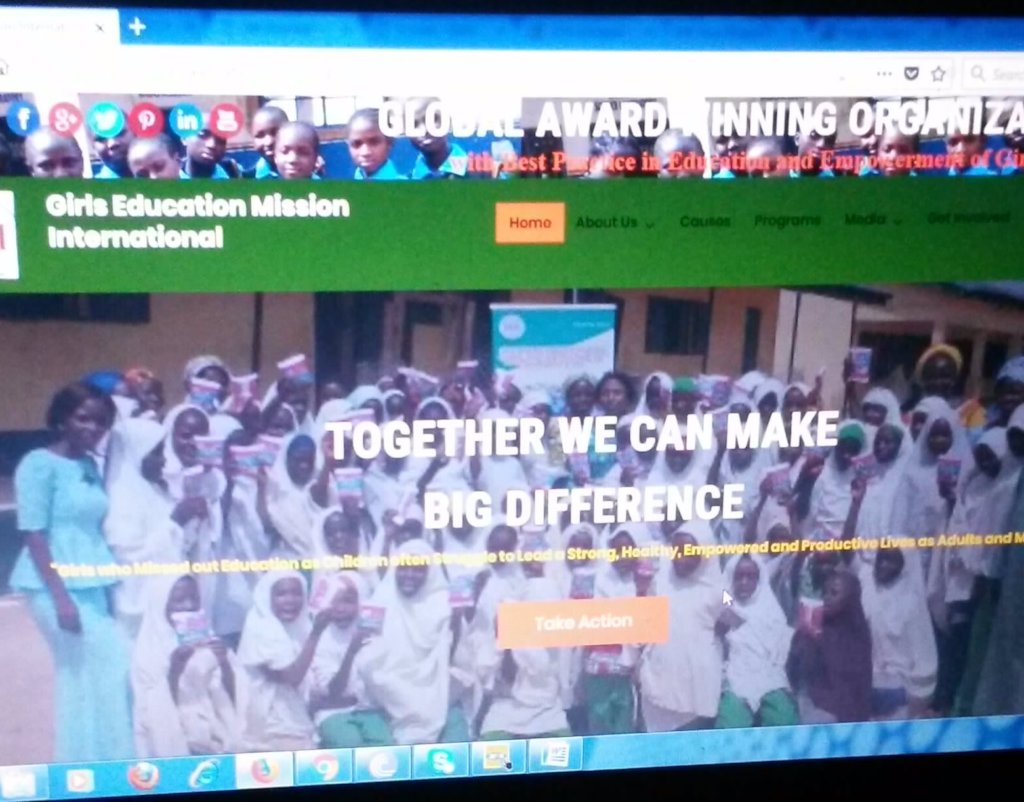 Dear Lovers and Supporters of GEM,
In context of the women's history month, (March) Girls Education Mission International launches its website www.girlseducationmission.org so that people can get information about the organization, make contact when needed and give by donating money, time, and skills. All donors and well-wishers of GEM are invited to visit the website www.girlseducationmission.org. We also provide shop page for those who want to help educate girls by making a purchase of our available products. We hope to include international shopping options for interested international partners. In addition, one of our current goals is to network more and bring the work of GEM to communities. The website which was designed, developed and donated by the GEM Founder, Keturah Shammah was aimed at ensuring transparency and accountability to the organization donors and the general public.
Speaking on the newly website, Keturah said that for every organization to succeed each and every one including the staff, members volunteers and donors must commit resources, expertise, time, energy and skills! She said "As the Director of GEM, I have decided to donate my time, funds and skills to make the organization have an easy and friendly website. I hope the launch of the website will help us strengthen our communication, transparency and accountability". Keturah went ahead to say that she is pleased to announce the launch of the GEM new website. The site has extensive content including project sections and donation links to enable public fund-raising campaigns.
Girls Education Mission International's website is designed to assist the organization stakeholders and the general audience accessing the right information at the right time and finding partnership opportunities. It is all designed to give users an easy-to-navigate route to gather insights and knowledge of the organization and actively take part towards making a sustainable impact among young women and girls.
In an appealing manner, Keturah Joyfully expressed that she is donating the website which worth $500 for good and appeal to everyone to support her effort by considering making a Donation between the 9th -13th April for the Little by Little Matching Campaign where every donation made to Girls Education Mission international's project between these periods will make enable the organization earn 50% more.
You can now increase your impact by making a donation to our project between 9th-13th April. Our project link is: https://www.globalgiving.org/projects/girls-scholarship-program
Links: