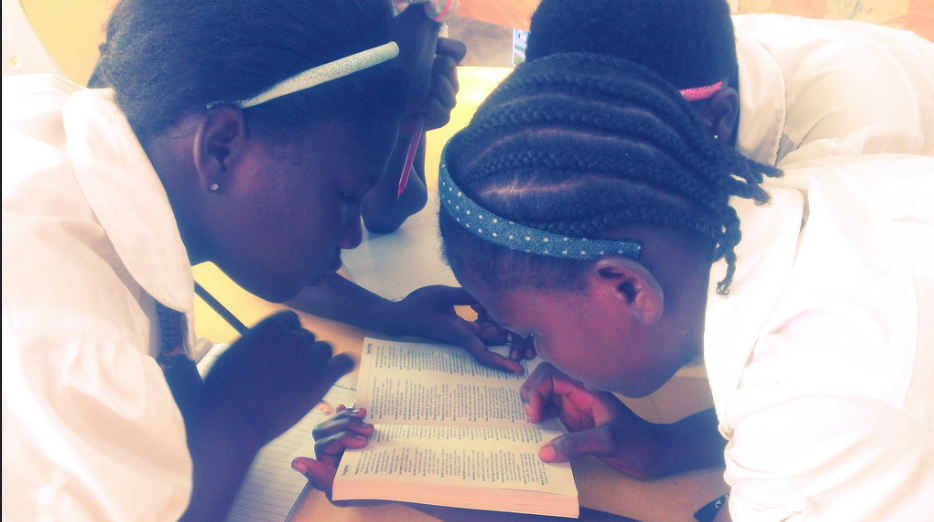 Dear More Than Me Family,
What a whirlwind of a year it has been. The last couple of months have been both hectic and exciting with the official declaration that Liberia is free of Ebola transmission and the reopening of the MTM Academy! We are so thankful for your support during this time. It is because of you that we were able to stand by our girls during Ebola and work to ensure their education and safety was not forgotten.
All Ebola operations were officially closed at the end of April. We continue to support the Ebola survivors we helped through the epidemic as they rebuild their lives and resume normality. We are so thankful that our students from last year maintained their health during that time.
School is now open and in full swing, and the girls are working hard and learning new skills every day. In fact, after examinations,which were given in every subject, five students were promoted to higher classes so that they can continue to be academically challenged. These students achieved an average score of 90% or above after taking all subject exams! Woo! The British Ambassador, Kanbar Hossein Bar, also recognized three students for winning a poetry contest. These students attended tea and cake with the ambassador as a celebration!
We are also working to further integrate technology into the classrooms, train our teachers on the most effective teaching methods, and recruit teachers to tutor in our after school program for those students who need extra help.
As we return to our original mission and start researching new education technology initiatives, we have decided to deactivate this project so that we can consolidate our goals and not pull focus away from our priority at the school. You can still fund our ongoing education programs by giving directly through our website here or on GlobalGiving through our More Than Me Girls Academy project. (If you are a recurring donor to this project, you're monthly gift will automatically by transferred to the MTM Girls Academy project.)
Your donations helped sustain us during an unfathomably difficult period and made sure that we got our girls back in school. We beat Ebola, and you helped us do it. THANK YOU for always believing in our girls.
For a brighter future,
Helen, Project Intern, and the More Than Me team