Project Report

| Nov 16, 2017
Standing Strong through it all!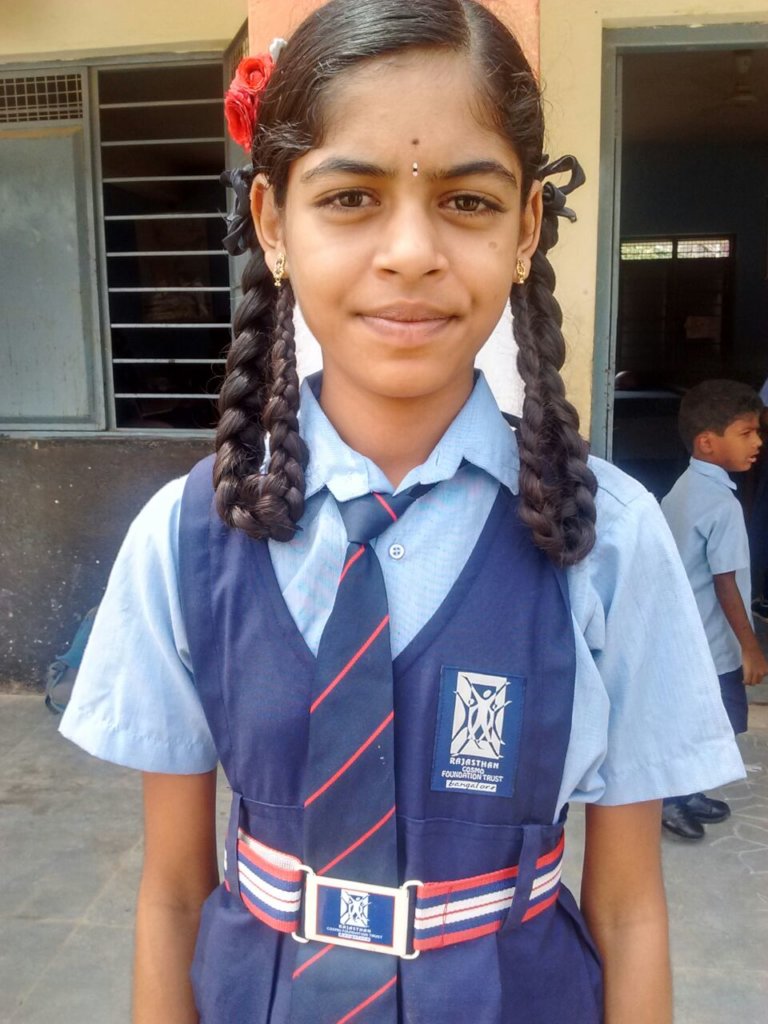 I want to start by thanking you for your support, contribution and wishes throughout the past one year, as my next letter will be only in the New Year. It's been a hectic year for us as we got loads of new supports in terms of funds and we are reaching 7500 adolescent Girls now through our Girls Glory Project. We at Reaching Hand are only a 3-people team and executing so many projects was definitely a challenge. We still gave our everything to reach out to as many beneficiaries as possible.
We would like to share a small thank you story with you:
Keeping in sight the vision, Reaching Hand with the support of donors took on to construct toilets for students in Kaveri Nagar, we were stunned that 90% of the students were defecating in the open. Fathima and Rakshitha were 2 such students from Kaveri Nagar School. Rakshitha is studying in the same school from 2nd grade, from the very small age she and her friend used open grounds instead of toilet because there was only one toilet and lack of water facility it was not maintained with cleanliness. As she grew up she used to feel shy and difficult to go in open ground and more over it was a co-ed school, it was very difficult for her and for other children in the school.
Fathima studies in the 7th standard and her parents run a tea shop as well as work as painters. Fathima says that, "Before all of us couldn't go to toilets but instead me and my friends ran home or defecate in the open because we had only 2 toilets and it was not clean and so difficult for so many girls to use esp. during periods."
When human waste (feces) is not managed well, it pollutes water, food, and soil with germs, and leads to diarrhea and other serious health problems. Using toilets prevents germs from getting into the environment, and protects the health of the whole community. Hence, with the financial support of Donors, 7 new toilets and 4 urinals were constructed for boys and girls at Government Higher Primary School, Kaveri Nagar with an attendance of 300+ Students. Aayammas are being provided to maintain the toilets clean.
Fathima Says."I feel so happy and privileged to come for school it is so helpful to all the children in the school thanks to our donor and Reaching Hand".
Rakshitha Says," I don't have to feel shy anymore, since we have new toilets in School now."
Now there is no more Open Defecation at The Kaveri Nagar School.
This being a Thanks Giving month, we like to specially Thank God for supporters like you for the help provided to this School as well as 22 more Schools this year. We wish you and your family the best during this special holiday season.
As the new year begins, we vow to reach out to more Schools esp. in rural Karnataka with your continuous support. We would also want to increase the number of employees to make our reach even more. If you or someone you know is interested to join our team in terms of suggestions, volunteering, video-making, sharing stories on social media or come work as full-time staff, you are always welcome.
Thank you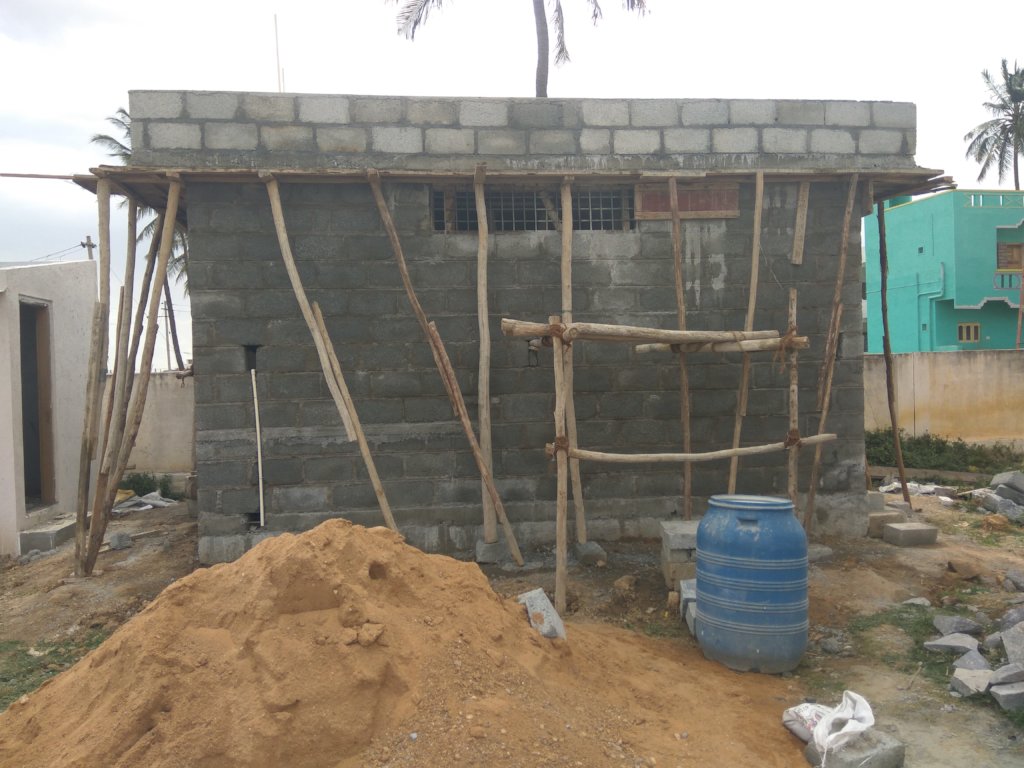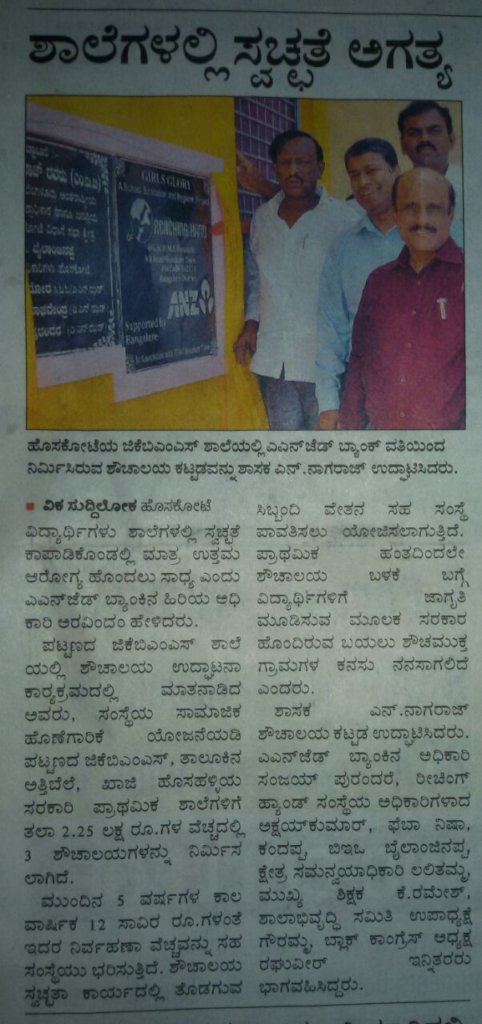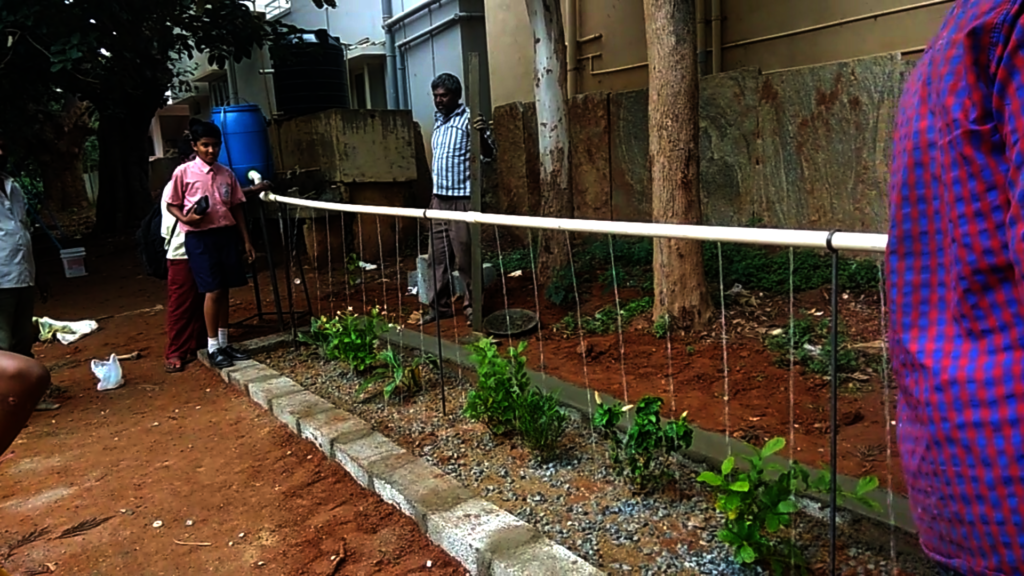 Links: