Project Report

| Apr 6, 2023
Hygiene is, as important as ABC - Always Be Clean.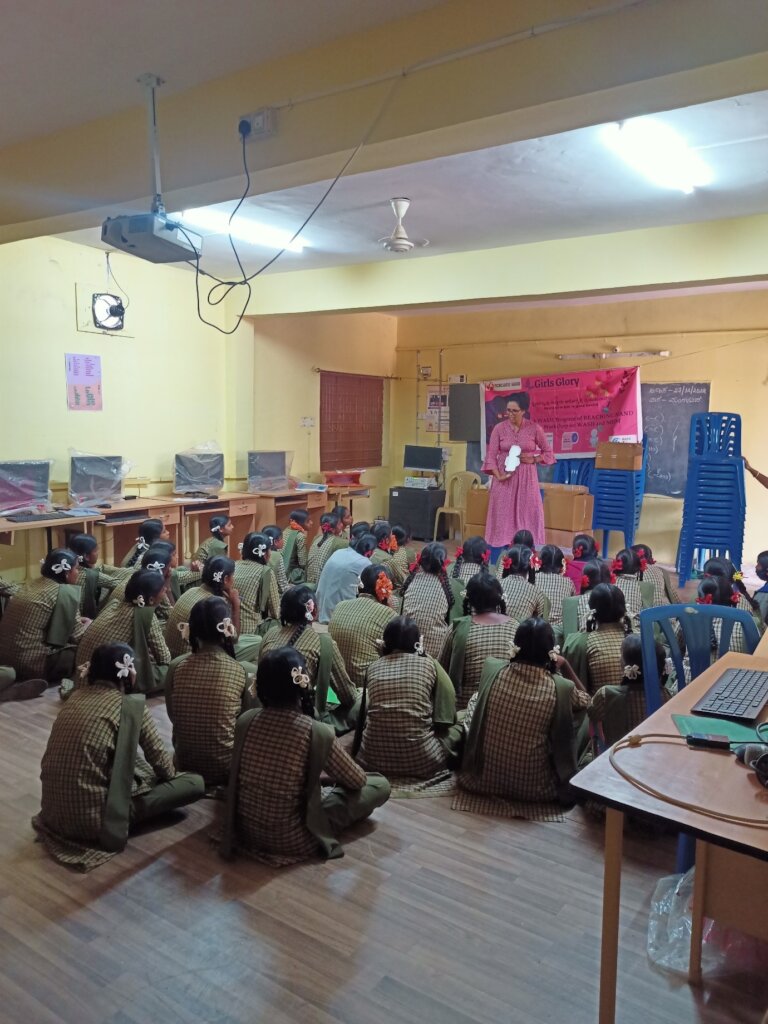 Reaching Hand has always been empowering communities over a decade. The journey has been fruitful. Our Girls Glory project focuses on teaching young adolescent girls the way forward to live a clean and healthy life. In the last quarter, through this project we have been able to organise Health & Hygiene workshops in 11 government schools, approximately 2255 children have been beneficiaries of the same.
As the saying goes "Good health & good sense are two life's greatest blessings". It is health and contentment that we, as human beings require to live a comfortable life. Keeping this in mind, we teach young girls and boys the importance of hygiene and sensitise them on water, sanitation & hygiene. We conduct the WaSH awareness program. We orient children on the importance of cleanliness and personal hygiene.
WaSH awareness program & Menstrual hygiene program :
Sensitization covers the following:
How to use public restrooms
Personal hygiene including the importance of washing one's hands
Getting rid of germs to prevent water borne diseases.
Oral hygiene
Along with sensitization program, we conducted Menstrual hygiene awareness program for young adolescent girls in these government schools. The sole purpose was to educate these girls who come from low family backgrounds about the safe disposal of menstrual waste, the myths & taboos about menstrual hygiene and the importance of keeping one's self clean during their menstruation. At the end of every session a comic book for children called as Menstrupedia was distributed. The children enjoyed the read aloud sessions we did with them.
Under the Girls Glory project we also built 62 new toilets in the rural area. This will help a total of 4375 Beneficiaries. When one child is benefitted, a school is educated, when there is awareness around that locality, a community is benefitted.
Post Project Management :
A] Post management workshop for schools'
Once the toilets were built, we did an assessment of our initiative. Coincidentally it was Women's Day, we organised a workshop for atleast 25 teachers and their Principals . The celebration started with an icebreaker game for the teachers and went on to sessions on post project plan and implementation for their school. Thus, encouraging the school to live a clean and sustainable life.
B] WaSH Committee Group Initiative
After each workshop we conduct in the school, we set up a WaSH committee where school children are initiated and made leaders in charge of hygiene and sanitation. Children are taught how to handle this committee.
A story of change
Riya, a student of one of the Government schools. Enthusiastically raised her hand and volunteered to head the WaSH committee. She was shy and believed in the Myth that one should not enter the kitchen to cook on their period, but after she attended the workshop organised by Reaching Hand, she now has the knowledge of puberty and menstruation. She is bold, fearless and has helped her classmates to think positively towards Menstrual hygiene. She tells them : "Always be Clean"