Hello Friends,
This is a quick update to all you very supportive, Bikes for Girls donors. We want to thank you for continuing to support Rock-Paper-Scissors Children's Fund so that we can continue to provide girls living in rural Vietnam with the tools that they need to not only be able to stay in school, but to have the desire to stay in school! Again, a shining light for our girls in Vietnam has been your ongoing support. Over the last four months 80 girls have received bicycles and helmets, and through our bike repair program, 56 girls have had their bikes repaired and tuned up!
We wanted to also share with you about our expanded programs for girls that we started to pilot in 2019 before the pandemic closed all the schools. At that time, we piloted a summer tutoring program for girls in 6th-9th grade. This had a very successful start until the pandemic forced us to close the program. This winter though, through another small grant from an organization in Canada we have been able to start our tutoring program back up on the weekends when the girls are home from the boarding school that they attend, this will expand into a daily program during the summer months. This program takes place within one of the ethnic minority communities that we work in. At the same time, we also started an after-school art program for primary school girls in the village, for ages 7-11 as well as a story time program for their younger siblings who are too young to attend the art class, but come along with their sisters because their older sisters are usually their caregivers while their parents work. So far, we have run these programs throughout the month of April with great success. We have recruited high school and college-age student volunteers from outside the community to be mentors and readers to help us run the programs and to connect and support the girls. So far so good! All students and mentors are very much loving the tutoring program and both the story time and art classes.
As the founders of Rock-Paper-Scissors Children's Fund, my two daughters, Sophie, and Phoebe, and myself are usually heading to Vietnam with a group of volunteer bike lovers, bike mechanics, artists and musicians during the summer, but we have not been able to do this since the start of Covid. I am hoping to make the trip in July, with a few volunteers, so hopefully the next time I send you all an update, it is from Vietnam directly!
Happy rest of the spring! Thank you again everyone for your amazing support of our small organization, it means a great deal to all of us.
Sara and the Rock-Paper-Scissor's Team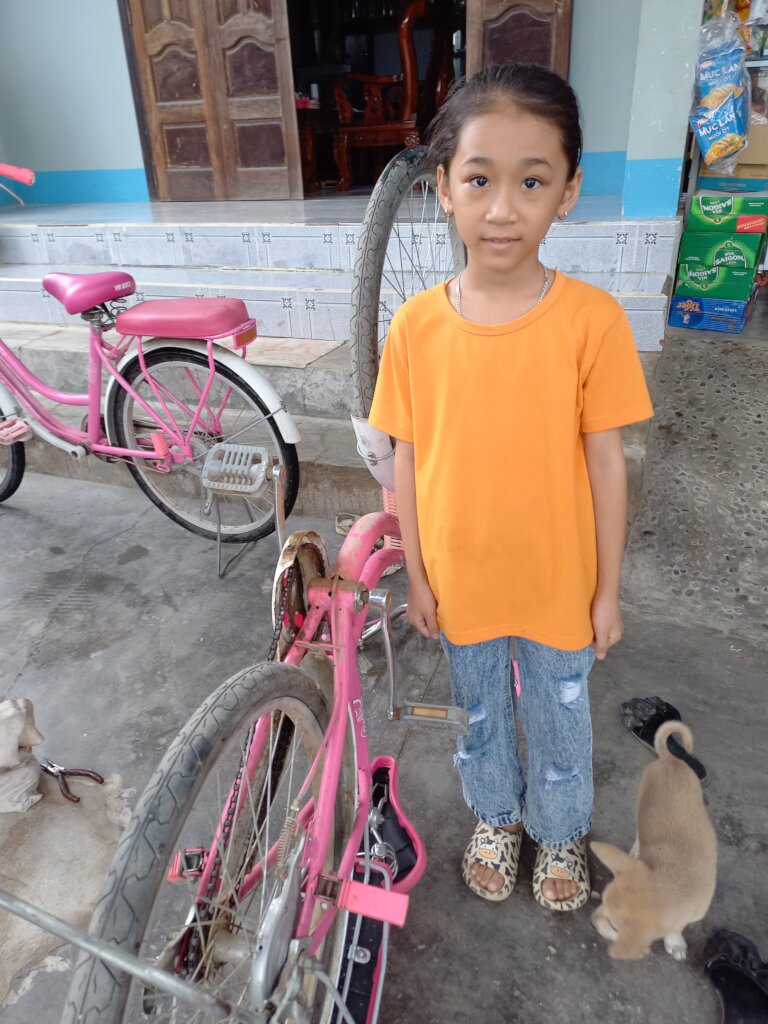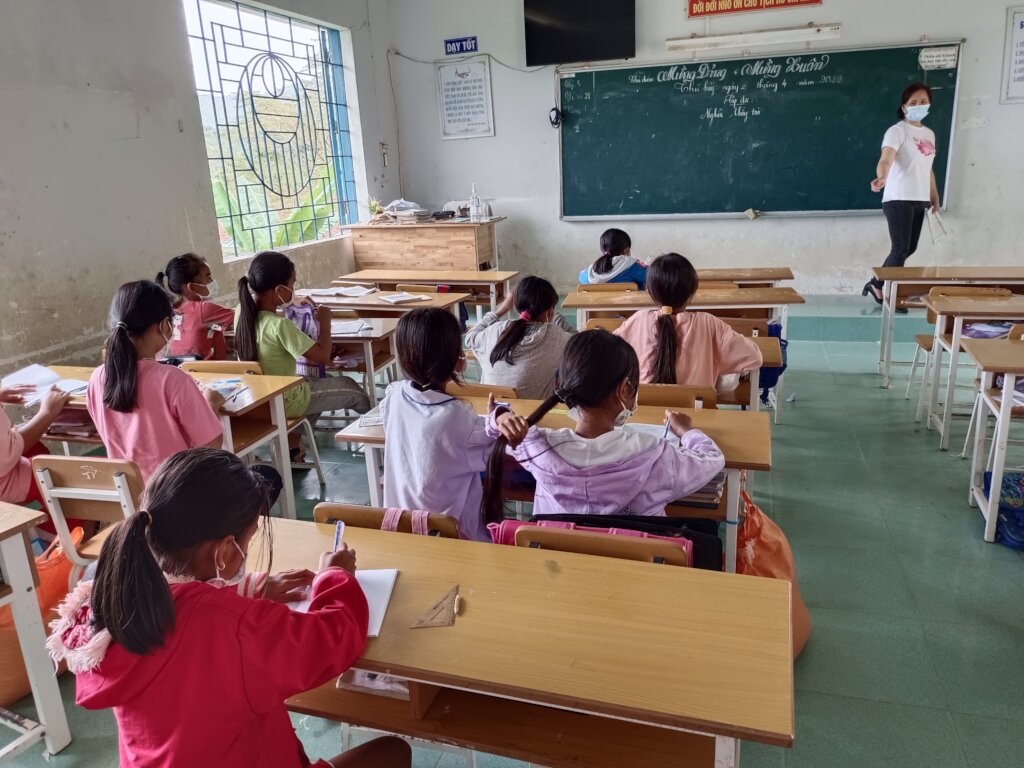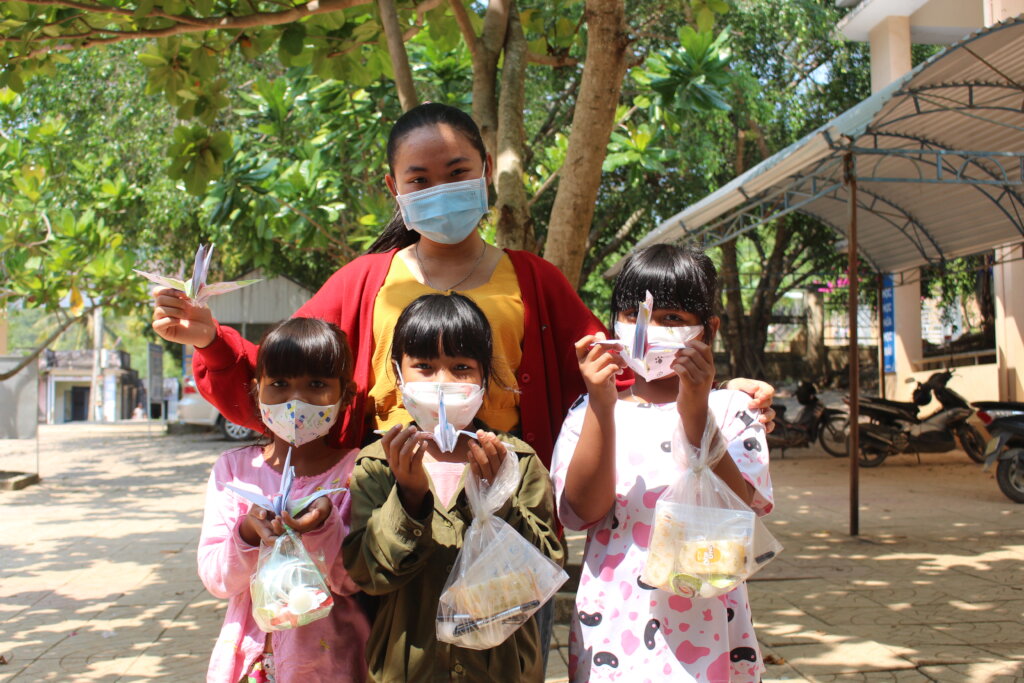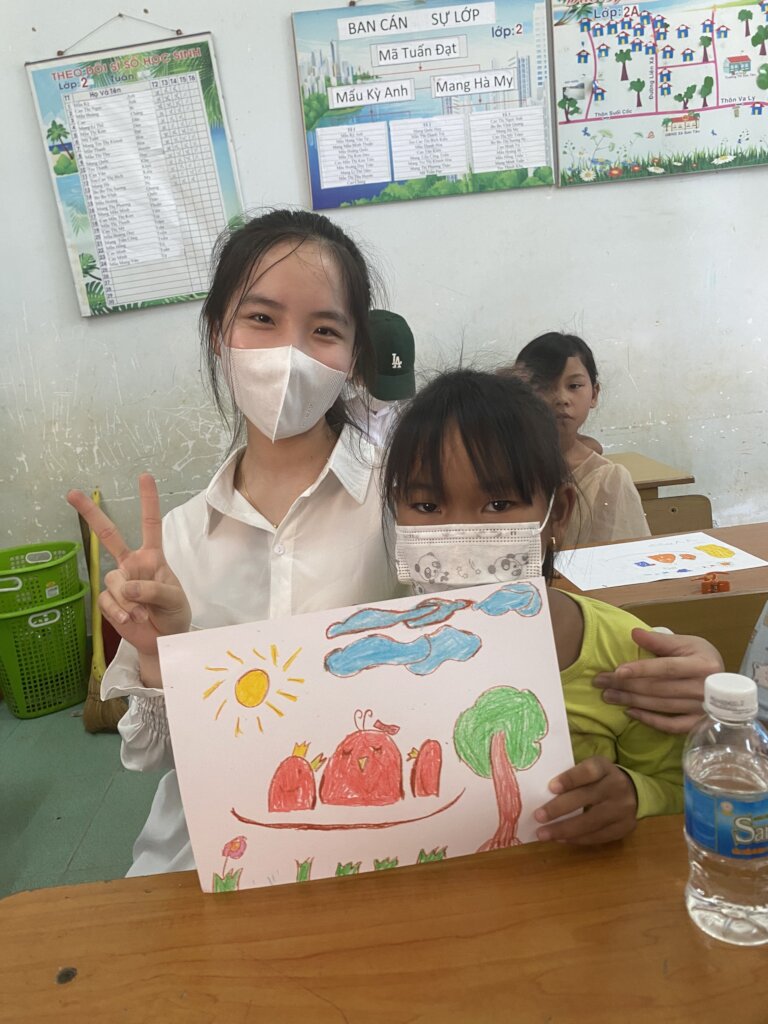 Links: