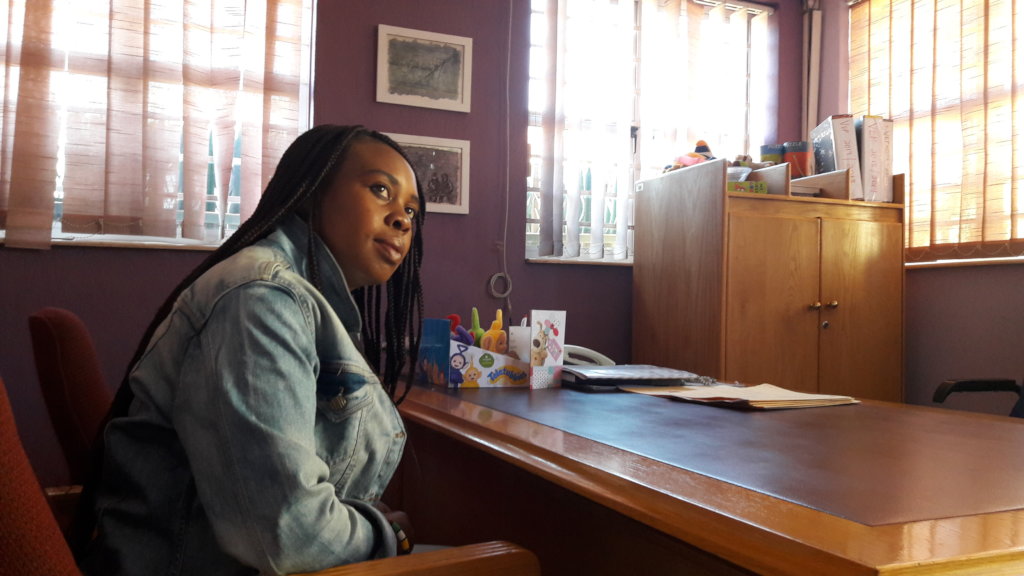 In the last report, we told you about Sonwabo (changed name) and his girlfirend who came to COPESSA in the beginning of this year with the aim of solving his drinking problem and save their relationship. After 4 sessions, they have decided to terminate their counselling. Sonwabo has been attending the Alcoholics Anonymous programme and has managed to stay sober for the last three months. Although things are not perfect yet, he and his girlfriend have improved their relationship. He told us: "At least, we are talking now. And she is still staying here and did not leave me."
102 clients have been seen by our social workers since the 22nd February, of which 82 were new. Cases presented to COPESSA ranged from behavioural problems to family problems and different forms of Gender-based Violence such as child abuse, emotional abuse or domestic violence, among others.
One of them was Lethabo (not her real name). Let her tell us her story:
"I've been angry for years. From the age 14, from my mother passing away. Up until now at the age of 31 I realized that I needed to stand up and do something about this because I was realizing that everybody is like, keeping away from me […]. Because I always felt that I needed to defend myself, […]. So I had a serious problem of anger. I was undergoing a lot of stress and I used to be very abusive towards everybody. It started with my brother up until it went to my boyfriend. It went up to a point whereby I found myself unemployed now for two years […].I felt that everybody was taking advantage of me.
I started coming to COPESSA and I think I've been here for five visits already. My sessions actually helped me a lot to become a better person actually. Because she (Social Worker Nasie) showed me the importance of life, that not everything has to be about me, that I (don't) have to defend myself in everything. Some other things don't need a physical reaction towards that. And now I'm actually recovering from everything, I'm starting to build a better relationship with my brother. We never had a relationship, […] we have never spoken for years. And now, we are close, getting a bit closer, now starting to talk like brother and sister, having that sibling relationship. And as for my boyfriend that I used to physically abuse, […] he volunteered as well to come with me to COPESSA actually and he's happy about the change that he's seen with me. And I am having a great change, I am having actually peace within me. […] Now I feel less angry. I even sit down and laugh about every situation that I went through […]. I'm like: "I really used to be crazy."
And all thanks to Nasie and COPESSA. Nasie has really played a great role in my life and helping me to heal, showing me there's better things in life that can be done. Unlike me wanting to fight all along and being angry always."
She could als improve her relationship to her father's familiy. They were pleased about her visit and her willingness to change.
As the counselling is an ongoing project, the $5,515.56 you kindly donated have been used up by now. Therefore, please tell your family and friends about COPESSA and the change you have helped to bring about. The easiest way for you to support the counselling serssions is through a monthly donation on the Global Giving project page.
Thank you so much for making big and small successes possible for Sonwabo, Lethabo and many others!
Links: